Top 6 Fun Galentine's Day Ideas for Celebrating Your Best Friends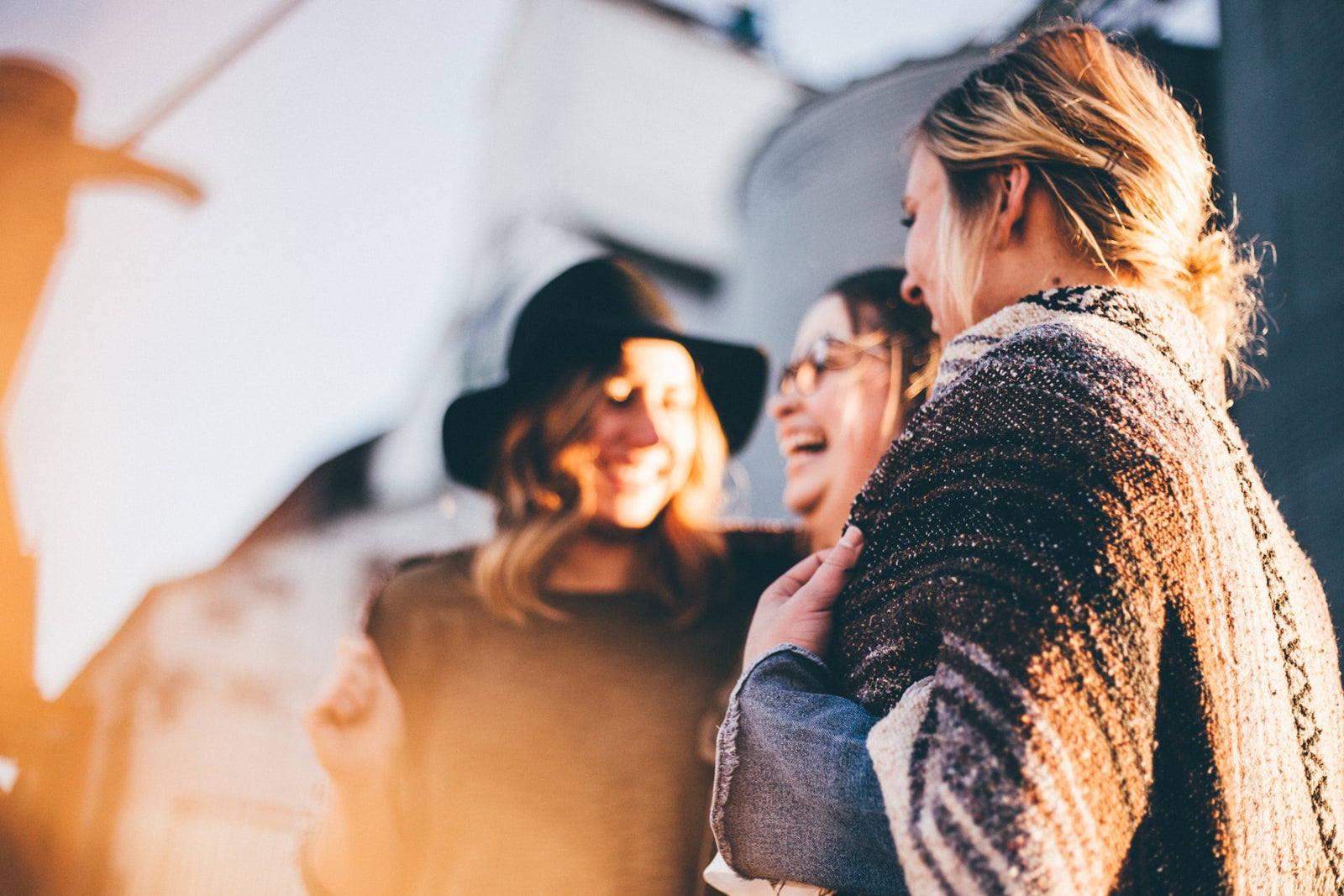 What if there was a holiday reserved solely for appreciating your best friends and showing them some love? Oh wait, there is! It's called Galentine's Day.
Galentine's Day - celebrated on the 13th of February, the day before Valentine's Day - is the unofficial holiday dedicated to honouring friendships between women and promoting a bit of self-love. Introduced into popular culture in 2010, this day originates from the legendary TV show Parks and Recreation, and was invented by Leslie Knope, played by the hilarious Amy Poehler.
As a way to celebrate the platonic loves of our lives, Leslie took it upon herself to create a day for appreciating our gal pals and promoting female empowerment. And we are so happy that she did!
So, whether you've got a partner but want to spend a bit more time with your fave girls, or you're going solo and don't want to miss out on celebrating the beauty of love, Galentine's Day is the perfect holiday for you!
Without further ado, here are our top six Galentine's Day ideas for showing your besties just how much you love them!
Host a home spa day
One of the easiest and most purse-friendly ways to spend Galentine's Day this year would be by hosting an at-home spa day for you and your best gal pals. It requires minimal effort and planning, which is excellent if your friendship group is known for being a little bit on the flaky side. 
Stock up on pampering essentials, such as hand lotion, nail varnish, some comfortable loungewear leggings, and fluffy slippers, and have yourselves a lovely, cosy night in just you and the girls. 
Pop on some tunes, grab a bottle of wine if you're feeling a little cheeky, and take turns giving each other a full-on pampering sesh!
And, if you want to be extra thrifty this Galentine's Day, you could even make your own face masks out of regular pantry items, such as avocado, honey, or yoghurt. You can find a recipe or two for DIY face masks with our 4 Home Spa Ideas for Melting Away Stress blog!
Throw a boozy brunch
Do you and your girls like to let loose over some bubbly every once in a while? Well, what better way to commemorate your friendship group than by gathering your pals for a happy hour brunch to remember. 
Simply serve up some of your favourite drinks and make sure there is plenty of finger food to go around; you don't want to spend Valentine's Day nursing a hangover! Whilst you're sipping and nibbling, bring out some fun activities to help you all have a laugh and bond over shared memories. 
Whether you're all into card games or you're partial to a game of 'Never Have I Ever', find something you'll all enjoy participating in to make the brunch a roaring success. And, don't forget to take lots of fun snapshots - you want something to remember your boozy Galentine's Day brunch by!
Binge a series
Do you and your BFFs love Sex and the City? Or maybe you've all got a thing for Dr Dreamy from Grey's Anatomy? Well, you could always celebrate your love for each other and your shared favourite show with a binge-athon this Galentine's Day! 
Bingeing a TV show is super lowkey and minimal effort, which is fab for friendship groups with busy lives and piling responsibilities. Because let's face it, late-night get-togethers and expensive trips away aren't always possible when you've got little ones to go home to and bills to pay.
But that doesn't mean you can't have fun sharing some laughs (or tears!) over your favourite series! 
So, grab some blankets and your favourite snacks, and make sure to stay comfy with your favourite loungewear, PJs, or non-wired bras - because wired bras do not belong on Galentine's Day!
Bake some cakes together
Brush up on your baking skills this Galentine's Day and invite your friends around to make some baked treats. Hey, you could even turn it into a Great British Bake Off style competition if you want to!
You could all participate in baking one big cake, or you could bring your own ingredients and surprise each other with the baked goods you end up creating at the end. Then, you can all sit back and admire - or devour! - your handy work. 
Plus, if some of your besties live far away, baking together is a fun activity that you can easily share over a Zoom or video call. 
Take a cocktail making class 
Always wanted to try your hand at making a martini? Well, why not take your BFFs to a cocktail making workshop and master the art of mixology?!
Many pubs and bars nowadays host affordable and fun cocktail making classes for groups, so take a look online and see what your local establishments have got to offer.
Or, if you want to save your pennies, just DIY your own cocktail masterclass by following a tutorial online. All you need to do is grab some basic ingredients and see which one of your gal pals could give Tom Cruise in Cocktail a run for his money!
Thank your friends
Honouring your female friendships is key to celebrating Galentine's Day. Just ask Leslie Knope. She invented the holiday specifically so she could tell her besties just how much she loved and appreciated them. 
So, if you're not looking to throw a party or organise any grand plans with the gals, simply shoot them a message telling them just how much you love them. It's been a tough few years for the whole lot of us, so a couple of kind words from our loved ones are necessary now more than ever. 
Trust us. They'll appreciate it.
Well, there we have it - our top Galentine's Day ideas! Even though it is technically an unofficial day of celebration, Galentine's Day is without a doubt one of the most exciting holidays of the year. 
Just like a romantic relationship, our friendships also require a little bit of nurturing and excitement every now and again. So what are you waiting for? Tell your besties just how much you love them with a fun day of creating precious memories together!
If you're looking for the perfect shapewear fits to flatter your curves and accentuate your figure, check out our
collection of stunning body shaper garments
now!