Top 5 Shapewear for Everyday Use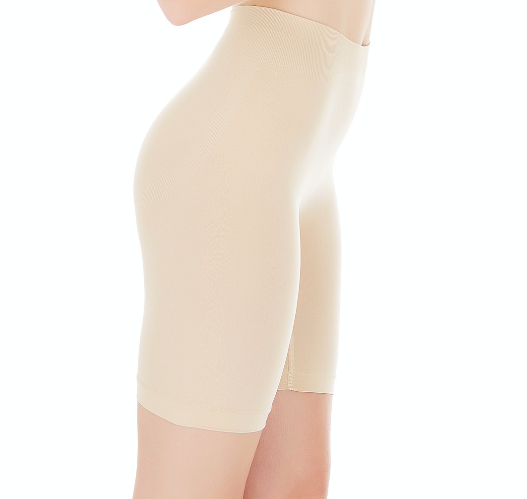 Finding the perfect shapewear is a bit like discovering your inner superpower, when you find the right shapewear it will give you confidence to flaunt your curves and indulge in life as you want. The best shapewear for women is the one that feels like it has been tailored to our body and has all the features that our beautiful female body needs. Because our bodies are unique in their own ways, it almost seems impossible that any shapewear styles can fit all our needs into one but they can! We have had loads of feedback from real women about the best shapewear styles that you can choose from which we have listed below: 
5. Shapewear Tank Top Scoop
This shapewear style is comfortable to wear all day at home or in the office. With no seams and adjustable stretchy straps that prevents pinching the Tank Top Scoop will smooth out curves without flattening or pressing in your breasts. Although this style of shapewear does not give as much compression as other shapewear, it is designed to be worn all day.
4. High Waisted Leggings
These leggings are not like your typical leggings, they are specially designed to help tuck in your tummy area and control your legs while providing optimal comfort at the same time. With anti-slip silicone grip strips on the inside which prevents bunching and the waist rolling down, these leggings can be worn all day and with any outfit. Designed to be lightweight and breathable to help tighten and lift your butt, these leggings are a must have in any woman's wardrobe.
3. High Waisted Panty
This high waisted panty will help to hold in your stomach pouch and will give your midsection better definition. This shapewear has a high cut and is specially designed to help prevent your tummy from spilling out over the top and giving your body an unnatural looking shape. This shapewear gives you the right compression in the tummy area but is comfortable to wear all day. 
2. Underbust Bodysuit Shaper 
The underbust bodysuit shaper allows you to wear your own bra and provides extra firm control which holds in your core area and will smooth out your upper thighs while also lifting and shaping your butt. Comes with adjustable straps so it can fit most body types and bonded leg openings which keeps the fabric in place.
1. High Waisted Shaper Shorts
These shaper shorts will give you all round compression and support to the tummy, waist, hips and back area. With double anti-slip strips on the waistband to prevent rolling or bundling up under your outfit. These shaper shorts are also great for preventing visible panty lines (VPL) which allows you to wear your comfy panties underneath, the shorts have a smooth texture and are seamless so it will not be seen under any type of clothing you wear.