The Beginners Guide to Shapewear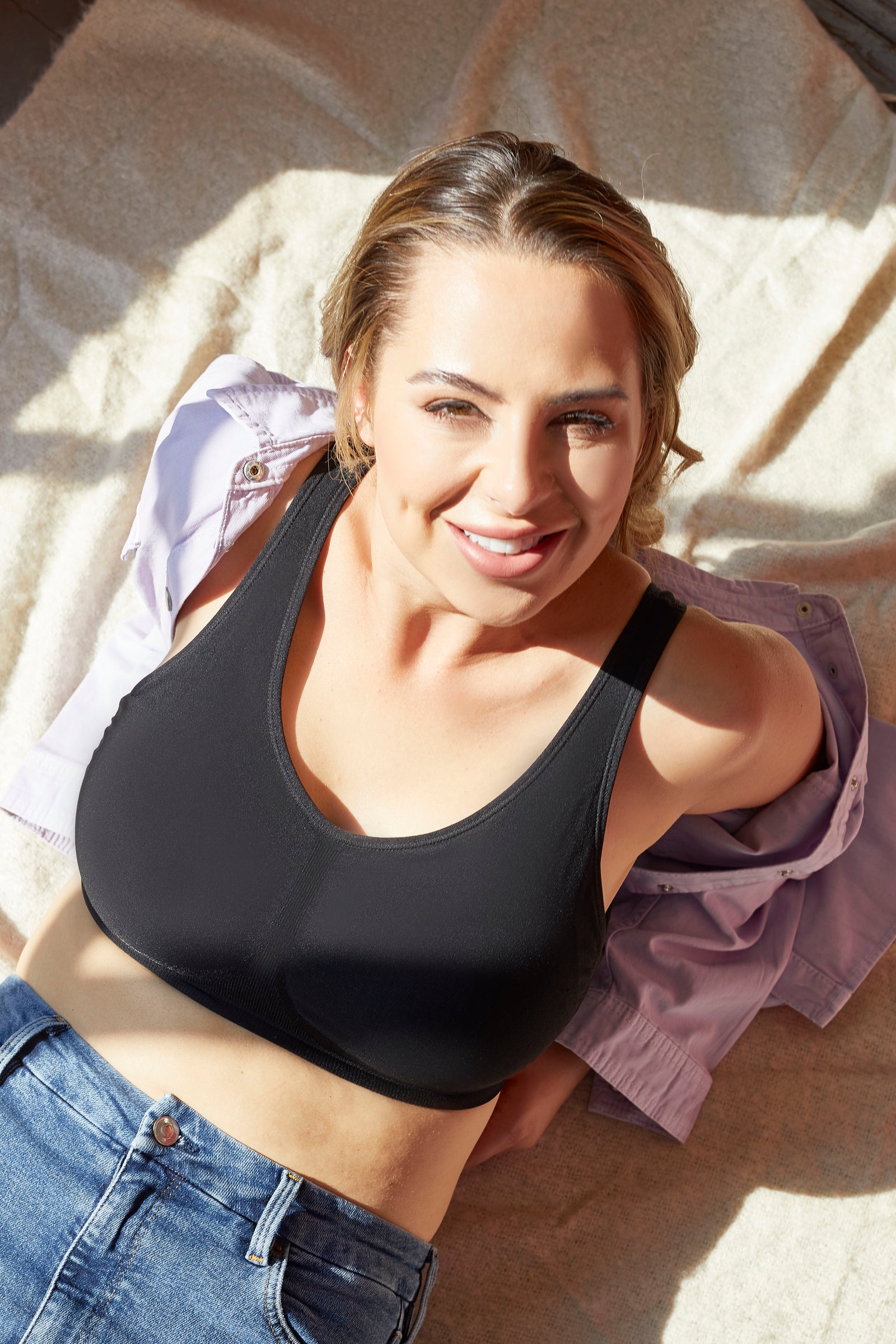 Shapewear is super in right now, and everybody is loving it. Celebs such as Kim KW and Katy Perry are taking to social media to openly show their love for body shaping garments and how they like to wear them! With this A-lister seal of approval, it's no surprise that shapewear sales have increased 143% over the last few years!
But if you've never worn shapewear before, the when, where, and the how can be a little bit confusing! Don't worry, girl. Conturve has got you covered!
Using some of the more commonly searched enquiries, we've created a super helpful beginners guide for all those looking to start their shapewear journey!
Most commonly asked questions about shapewear:
'How do you choose the right shapewear?'
Even as connoisseurs of control wear, we don't have a single correct answer to this question. That's because choosing the right body shaper piece depends on what you want your shapewear to do for you!
Shapewear comes in a range of styles designed to emphasise different areas and shapes. There are control wear pieces to accentuate your bum, cinch your waistline, and even offer natural support to your bust. It's down to you to decide which fit works best for your curves and what makes you feel most confident!
Plus, you can match your shapewear to your wardrobe's colour palette to ensure you always have the right match for your outfit. If you always wear darker tones, black shapewear is a great choice. Or, if you are looking for the perfect shaping undergarment to blend in seamlessly under your mini dress, then perhaps a beige might work best.
Want more tips on how to find the perfect shapewear for your curves? Check out our handy guide right here!
'Is it OK to wear shapewear every day?'
When it comes to shapewear myths, they range from menial to outlandish. But, even the harmless ones can scare people off body shaping garments before they've even tried them!
One particularly extreme myth states that, just like steel-boned corsets, wearing shapewear every day can be damaging to your organs. For anybody that's ever worn shapewear, you know that this myth is simply not true.
Despite being body-hugging, shapewear is made from super stretchy material, which has a lot of give. Most body shapers on the market offer compression that is effective enough to shape and smooth your figure but not strong enough to cause you any actual discomfort or pain.
That said, be sure to invest in high-quality shaping undergarments made from premium, breathable materials. Shaping panties or shorts are designed to be skin-tight to hug every inch of your body, so you want to make sure your nether regions are well ventilated to avoid any irritation or imbalances from occurring.
'When should I wear shapewear?'
This one is easy. The answer is, whenever you want! Some like to wear their body shapers every day whilst others like to reserve them for special occasions.
As we've uncovered, shapewear is safe to wear as often as you like so that you can feel smoothed to perfection in your shaping underwear anytime and anywhere.
Perhaps you have a formal event coming up, and you have a gorgeous little number you want to show off? A nice pair of shaping shorts would be the perfect pairing to make your silhouette pop and help you feel confident. Or maybe you want to laze about, but you still want that firm tummy support or butt-lifting power? Shapewear leggings or a smoothing cami top might be your best options!
'Can shapewear help you lose weight?'
The answer is no; shapewear does not help you lose weight. It is simply a smoothing, shaping garment that streamlines your silhouette.
If you're looking for a weight loss solution, you won't find it with a body shaper. Our advice is to let go of your insecurities and love yourself fully. Throughout the dress sizes, we're all beautiful, and we deserve to love our bodies. As long as you're happy and healthy, you don't need to look for ways to change yourself!
So, to clarify, shapewear doesn't help you lose weight, but it can provide that extra bit of confidence to wear those skin-tight jeans you've got at the back of your wardrobe or even that slinky little dress!
Need a little reminder of how much of a beauty you are? Check out our blog on the top five sure-fire ways to spark inner confidence and self-love!
Now you've got a bit more information about shapewear, we hope you start your shapewear journey feeling confident and empowered.
No matter your age, shape, or size, you should love and embrace who you are and what you've got to offer! That's why we love shapewear; it gives women the chance to fall in love with their curves and rock any outfit with complete confidence!
So if you're looking for comfortable, high-quality body shaping garments that flatter your figure, head on over to our site today to browse our collections!