Self-Care for Mums with their Kids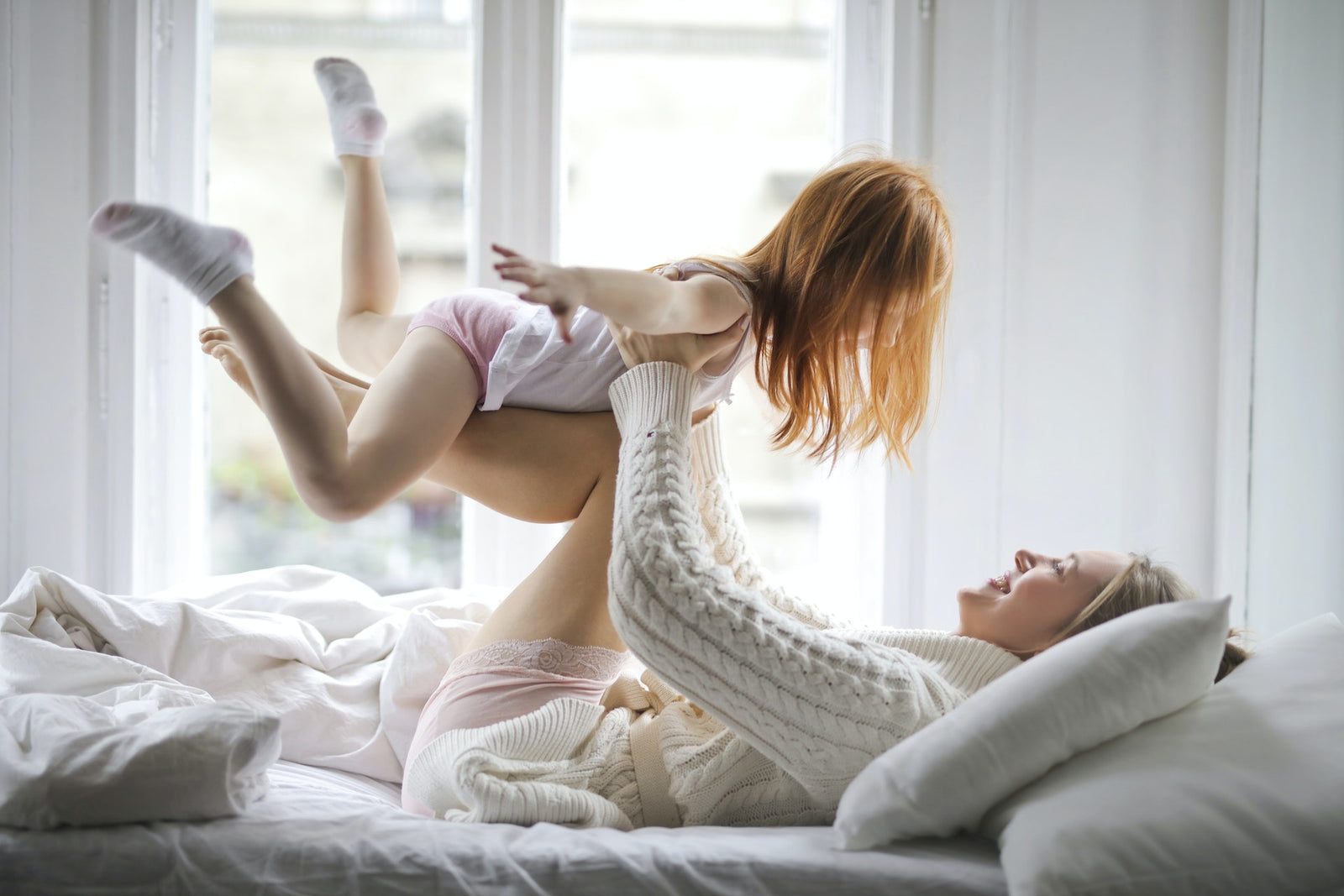 There are so many activities that mums can do with their children. By letting yourself enjoy those activities, you're incorporating some self-care while spending quality time with your kids. You'll give yourself some necessary time without feeling like you're neglecting your babies.
Finding time for yourself with a family is hard, making self-care seem like a chore. But when you get peace of mind and do things for yourself, you feel much better connected with your kids!
So many things can be made fun and relaxing for mommas and children.
Why Self-Care is important for Mums
How can you expect to successfully care for your family if you don't care for yourself? Self-care is such an essential part of mental health. Especially as mothers, because we always put ourselves last.
Practising self-care makes us better mamas because when we nourish and love ourselves, we have much more love to give. When you stop caring for yourself, resentment builds up, and you can become unpleasant.
Self-care is a necessity, not a luxury!
Signs that you NEED self-care
We dismiss symptoms like headaches, fatigue, lack of focus and impatience when they're very telling about our mental health.
Signs that you need to prioritise self-care ASAP:
You're ALWAYS tired
You don't get time to eat three nutritious meals or drink enough water per day
You focus on others' needs but not your own
You're out of touch with close family and friends
You're always yelling at your kids and have limited patience
Understandably, there isn't enough time to take some out for yourself as a Mum. Does that doesn't mean you give up on Self-care? Heck no. We've made this list of activities you can do WITH your children. Do something enjoyable for yourself while bonding as a family.
Mix quality time with your kids with self-care, especially on days you barely get five minutes to yourself.
Pick something everyone can enjoy or try it all. You could even switch it up and feel inspired to create your personalised family self-care activities!
Self-care Activities for Mums and Kids:
1. Go for a walk
Leaving the house for a walk is an underrated form of self-care. Being surrounded by nature, getting fresh air and soaking in vitamin D naturally elevates your spirits and makes you feel good.
You could go to the park; let your kids bring out their scooters and bikes, take a football so you can kick a ball together and have a great time with your family!
2. Plant a garden
Growing your herbs, fruits, and vegetables is more than just an enjoyable activity with your children. It also connects you, teaches your kids about nature, saves grocery money, and is incredibly therapeutic.
Take the opportunity to teach your children about the circle of life and how some foods we eat are grown from the ground.
Watering plants, working with dirt and smelling fresh flowers are great sensory for your children and stress relief for you too!
3. Listen and Dance to Music
Put everyone's favourite songs on and let loose with your children.
It may sound silly, but you'll be surprised how much you and your children enjoy it. It'll have everyone giggling!
Furthermore, music and dancing teach self-confidence, self-expression and empowerment. It'll relieve stress and help everyone unwind.
So, dance away!
4. Arts and Crafts
Paint, colour or scrapbook. It doesn't need to be anything complicated. You could make a card or picture for dad or grandma.
Expressing yourself through art is calming and beneficial for all ages; it's also something our kids and inner child find fun!
5. Clean Together
When doing our chores, we try to keep our kids as far away from us as possible so we can do them efficiently. But have you ever considered getting your kids involved?
It benefits your children by teaching them independence, giving them a sense of belonging and also appreciating the effort that goes into tidying up the mess they make. It benefits you because teaching your children independence will lessen your load!
If your child is small, you can give them menial tasks that make your life easier, i.e. emptying the washing machine, putting the clothes in the dryer, folding laundry or even setting the table.
6. Have a Day Out doing Activities
The best days are when everyone can be free and have a good time. And the best form of self-care is having a good time.
Take your children to an amusement park or to play minigolf. Your kids will love it, and so will you! Leave all your stress and worries at home and go and have an enjoyable time with your children.
7. Set up a Play Date
Your kids will love being around their friends, and it's refreshing to have a conversation and chat with other adults (especially ones you can relate to).
Let all the kids burn off energy while you have company too. You could even organise a picnic or soft-play.
8. Puzzle
Puzzles are therapeutic and wholesome for all ages.
Buy puzzles suitable for you and your children's age and enjoy a relaxing time doing the same activity together but separately. You could even do a 100-piece puzzle together as a family and teach your children teamwork and coordination while they improve their problem-solving skills.
9. Play Games together
Make it a practice to have a games night every once in a while and take turns choosing everybody's favourite game; take your mind off the endless errands and have fun together.
Play board games, card games or even video games and worry about nothing but having a good laugh.
10. Have Cuddles and Kisses with your Kids
Hugging releases endorphins which reduces your stress levels. It also improves self-esteem, promotes bonding and feels good!
Show your children how much you love them with physical affection, cuddles and head kisses; it'll make them feel secure and make you feel so much happier too.
Finally, remember,
Don't give up. You might not feel relaxed immediately; you'll have to shift your mindset and let go of your to-do lists to feel truly peaceful.
Make it fun. Self-care can feel like a burden, so make it enjoyable!
Be creative. If something isn't working, try something different. Don't be disheartened; try new things to discover what works for you and your family.
Share any ideas you created with your family with us at @conturve!