New Year, New You! It's time to Strut into the New Year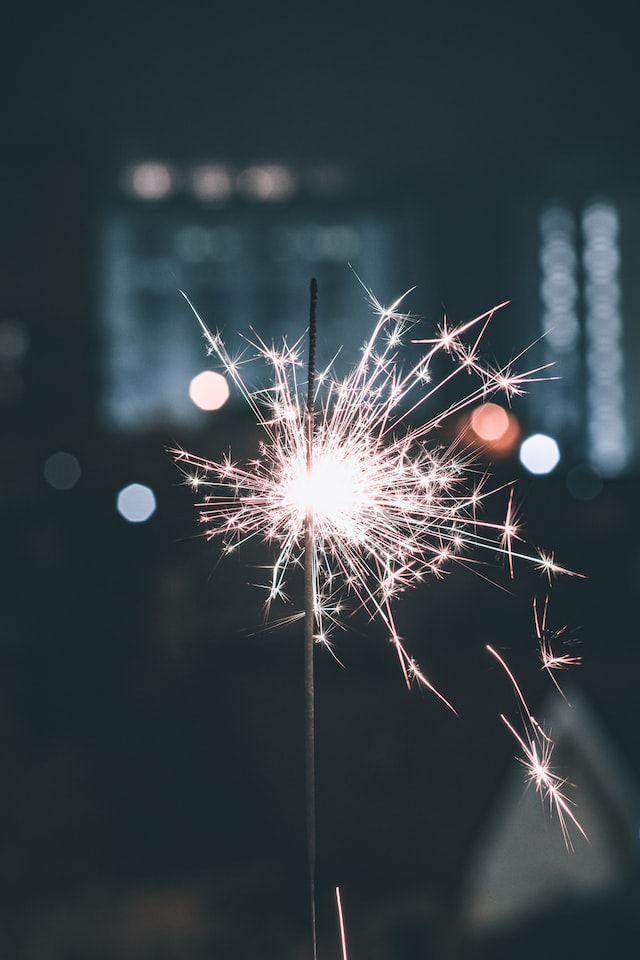 As the fireworks sparkle in the sky, the party poppers fly around the room, and the feeling of a fresh start lingers in the air, it can only mean one thing, it's time for a new year!
Here at Conturve, we're ready to open our new calendars and continue to help you feel the best you can all year long! As the ideas for new year's resolutions drift through the air, we'd love to inspire you to put yourself at the forefront.
The beginning of the new year can feel a little daunting as we plan out our goals, dreams, and ambitions for the year ahead, but if there's one crucial thing to remember, it's that self-love and confidence is what you need and deserve. Let's take the time to put ourselves first, take care and, most importantly, love ourselves.
If you spent the last few months of 2022 feeling a little down, then don't worry because we're here to help give you that extra shot of confidence to reignite your self-love and get your year off to a fantastic start. Our range of super shapewear will be there for you no matter the occasion for your best year yet!
Start the year off smoothly
To get your year off to the smoothest start possible, why not indulge in some life-changing shapewear that'll smooth your shape and boost your January confidence?
Whatever your plans are this year, feel confident in the High-Waisted Shaping Panty that smooths your shape and gives you that sculpted look. Whether you're having a casual day of running errands, a shopping day with your friends or an important meeting at work, this is the shapewear for you!
To further the smoothness of 2023, our High Waisted Shaping Shorts will keep you comfortable and confident as the ultra-breathable material gives you day-long comfort and total invisibility. The High Waisted Shaping BoyShort will shape your bum and tummy as you take on the new year!
For the same amount of smoothing and a hint of cheekiness, the High Waisted Shaping Lace Panty and Shaping Thong will give you a flirty and fabulous boost, whatever your plans are!
Give your year a pick-me-up
To lift and shape your year into the best so far, you'll need to ensure you're feeling your best. The 24/7 Comfort Non-Wired Shaper Bra could be just the item you need to spice up your wardrobe, as it'll keep you supported no matter what this year throws at you.
For a natural-looking lift and maximum support, this bra is just what your 2023 needs as you stay comfortable as it contours, firms and lifts to get just what you want from a staple piece of clothing.
For comfort all year long, the Daily Comfort Throw-On Wirefree Bra will make sure you feel as amazing as you deserve, all day, every day.
Say no to January blues!
Whatever this year has in store for you, we want to make sure it's a good one which is why our expert team have created the perfect shapewear to enhance every positive and keep you feeling on top!
The Scoop Neck Cami will not only change the game, but you'll wonder how you spent the years before without it. Under a dress, a top or a shirt, this comfortable Cami can be worn all day and will give you the support you need. What more could you want?
If you need something extra to go with a new year, new you outfit, then why not try our range of Tear-Proof Shaping Tights? With a strong waistband panel for tummy control, choose between 70 denier or 40 denier sheerness and experience maximum comfort: ready for 2023!
Let's not forget about those more casual days and the High Waisted Layering Leggings that will go with just about every outfit. Feel confident whatever you're doing with the high-waisted fit and seamless material as you make a great start to your year!
Look and feel as confident as you deserve as you take on 2023! Create resolutions that will make you feel fabulous, focus on self-love, and the rest will fall into place. Whatever your year throws at you, we'll be here ready to dazzle you with our super shapewear, and we'll be cheering you on along the way!
Unlock the key to your confidence for the new year and shop online at Conturve today!