Is Shapewear Body Positive?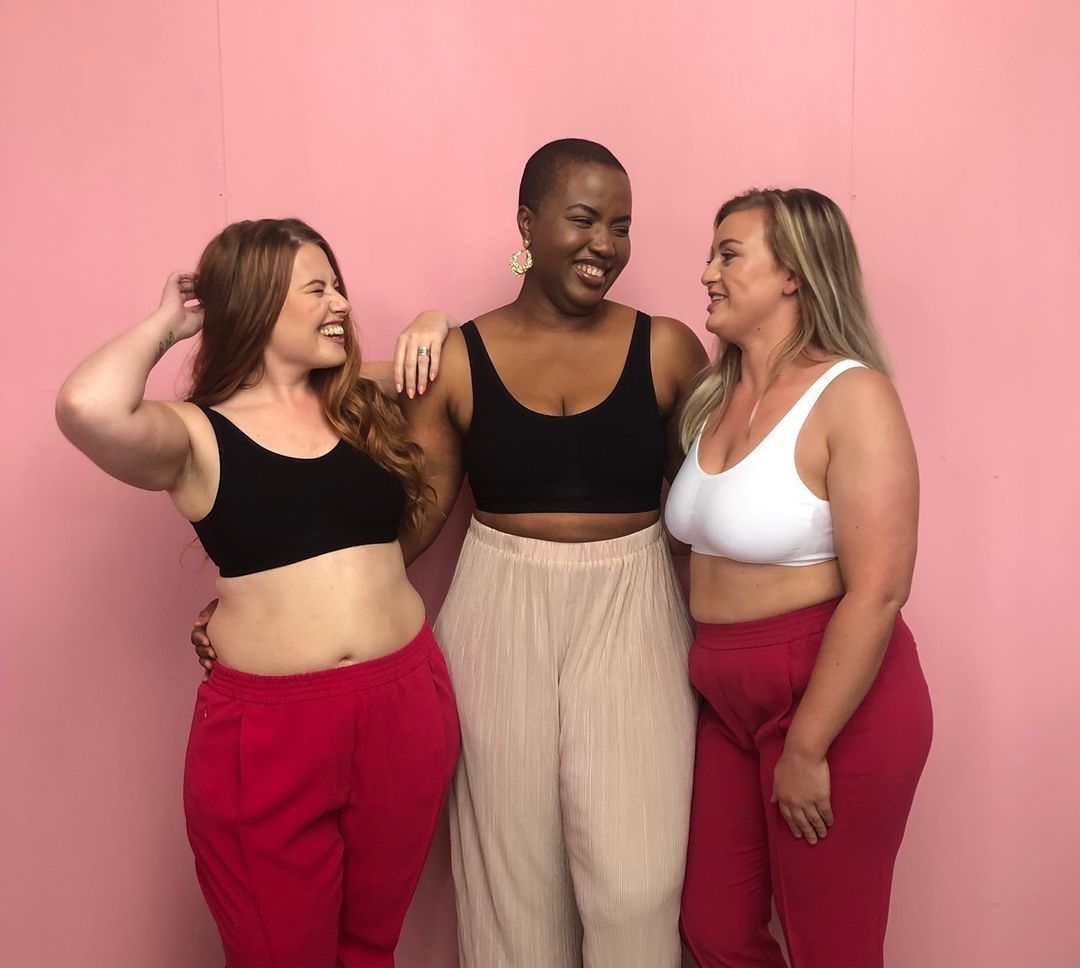 Shapewear is a point of debate in the body positivity movement. And we get it. The first-ever widely recognised pieces of shapewear were garments like corsets, which were designed to physically mould and modify a woman's body into the "ideal" shape. Ouch.
Plus, the modern history of shapewear isn't exactly that great either. The late 1990s saw the invention of Spanx, aka the brand that popularised shaping underwear across the globe. But, being lampooned into popular culture during an era that is known for idolising extreme thinness, shapewear has historically fed into unhealthy narratives around women's bodies.
However, shaping clothing today is no longer offered to women as a tool to make them smaller or "fix" their fuller curves and round bum. In fact, modern shapewear is more about empowering women of all shapes and sizes, providing them with an extra boost of confidence so they can walk around feeling like a million dollars!
On that note, let's have a look at what shapewear is and how it fits into the body positivity movement!
What is shapewear?
Shapewear - often also referred to as control wear - is simply any piece of clothing that aims to help define your body shape and flatter your figure. For example, you've got your waist-defining shaping panties, your bum-lifting control shorts, your figure-sculpting vest top camis, and so much more.
If you're buying high-quality shapewear, you'll find that it is a far cry from the breath-restricting, fainting-inducing corsets of its forefathers. Most shaping garments are actually super flexible and comfortable, perfect for wearing underneath clothing like underwear or on their own.
The biggest downfall of modern control wear is the sheer amount of options to choose from. There are dozens of different styles, fits, colours, and compression levels to choose from, which can all get a bit overwhelming if you're a control wear newbie. Don't worry. If you're struggling to find your perfect fit, check out our handy beginner's guide to shapewear!
What does body positivity mean?
Body positivity is a social movement that challenges unrealistic body standards and promotes acceptance for all body shapes. For many people, being body positive means loving your body even if it doesn't match conventional beauty standards. It can mean loving yourself as you gain weight, age, or go through any kind of physical changes that may alter how you feel about your appearance.
At Conturve, our main priority - apart from designing super comfy, figure-flattering shapewear - is helping women feel empowered and confident in their bodies. That's why our shaping garments aren't about hiding your curves; they are about enhancing them!
That said, we know that loving yourself is not an immediate thing. Getting to the point where you feel confident in every inch of your body can be a challenge, and we want shapewear to help women over this hurdle of self-acceptance. Slipping on a little body shaper can do wonders for your self-esteem, giving you the confidence boost you need to rock even the most curve-hugging outfit.
Whilst shapewear can definitely help you on your way to loving the skin you're in, being body positive is also about your mindset. You need to challenge the little voice criticising your weight or height or boobs or bum, which can take a bit of unlearning. If you want to hear some of our tips on getting more self-love in your life, check out our blog on the top five ways to spark inner confidence!
Can shapewear and body positivity coexist?
Absolutely! Whilst shapewear may have had oppressive uses in the past, it certainly doesn't anymore. In the last two decades or so, societal views have changed drastically, and so have our perceptions of what it means to be and look like a woman. While an incomparable amount of work still needs to be done, we are definitely on the right track in mainstream depictions of plus size women.
Nowadays, we have Lizzo and Ashley Graham and countless other plus-sized beauties letting us know that, whatever our shape or size, we should all love our bodies!
Here are our top four reasons why shapewear can help you feel more body positive!
It helps you feel more confident.
Many people advocating for body positivity often forget that self-love and body confidence is a journey. Not a lot of people are walking around with skyscraper-high levels of confidence about themselves. In fact, studies show that roughly one-third of adults claimed that a poor body image was a source of serious mental distress for them.
Women, in particular, have grown up hearing a hundred different media conversations about how they should look and act, and it's difficult to unlearn all of this in a snap of a finger. Of course, in an ideal world, everybody would love and accept every inch of their body no matter what. But we don't live in an ideal world, and, as much as we may try, sometimes it can be hard to feel totally confident about yourself.
Shapewear is here to give you that added confidence. For many women, it can be the helping hand that gives them the courage to wear their favourite figure-hugging outfits without worrying about any insecurities that they might have.
It flaunts your figure off!
For us, anything that is designed to flatter and compliment your body is definitely body positive. Like, the whole point is to get you feeling confident enough to show off your curves! Just like makeup, shapewear is here to accentuate your natural beauty.
We understand that shapewear has not always promoted natural beauty or accepted women's appearances as they are. In the past, many companies misled women by suggesting that shapewear was a tool for slimming down. Not only is this simply not true, but these brands were definitely missing the point.
At the end of the day, control wear is not magic. It does not make anybody lose weight or drop dress sizes. The body underneath is still your own, and that's what your shapewear is emphasising: your gorgeous figure!
It can be the best option for you!
The body positivity movement is generally very centred on how we feel about our appearance. There are countless conversations deconstructing fat-shaming narratives, but there isn't much regarding how we feel in our bodies or what is most comfortable for us.
For certain situations, shapewear can actually be the comfiest and most caring option for your body. For instance, if you're pregnant or have recently had a baby, the soft, stretchy material of shaping clothing is perfect for supporting your body as it's going through so many different changes. The medium compression can also provide comforting support to your abdomen and back immediately after birth.
Additionally, non-wired shaping bras are a much comfier and safer option for women who've undergone surgery on their breasts as they don't irritate the affected area or restrict blood flow. If you want to read about how breast cancer advocate Eila found the perfect post-surgery bras from Conturve, check out our interview with her here.
It's your choice!
In our opinion, this is the most important reason. One of the great things about shapewear nowadays is that it's a choice. The public isn't telling women that they have to wear shaping clothing to cover up their fuller figures.
Instead, shapewear offers some women the option to smooth out their waistline before putting on a tight dress, or lift their bum before they head out in their favourite skinny jeans. Needing a little extra confidence to flaunt off your figure is not a crime against body positivity; it's simply human.
As long as you are not hiding your beautiful curves, you get to define what body positivity means for you. If it means sliding on a pair of shaping shorts underneath your party dress, then so be it!