How to stop your shapewear rolling down (or up)!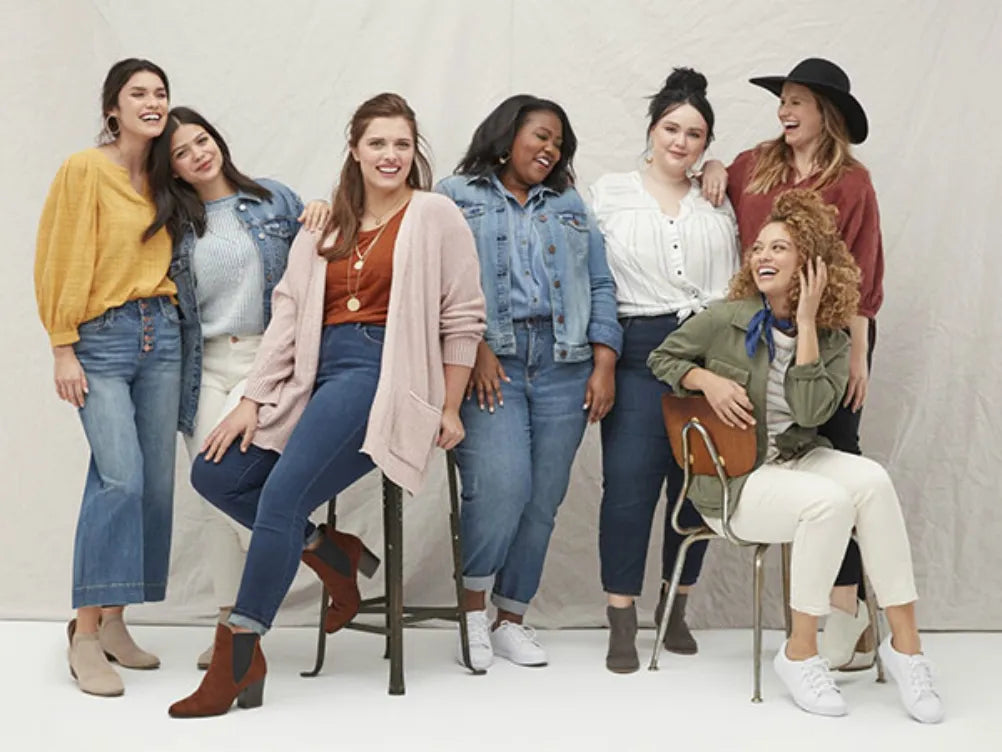 Shapewear is a godsend for curvy goddesses. Whether you're wearing it underneath a slinky dress on a night out or underneath your everyday jeans, slipping into shapewear that smooths out lumps and bumps not only gives you a svelte silhouette, it gives you confidence, too. That is, unless it rolls up or down…
Why does shapewear roll down?
Shapewear rolling up or down is a common problem, and there's a ton of tips and tricks out there to stop you getting your knickers in a literal twist.
And we've heard them all—pulling your control knickers up as high as they'll go, tucking them underneath your bra, safety pinning to the inside of your dress, or deliberately buying two sizes smaller than your actual size…
But the truth is, when you choose high-quality expert shapewear, you don't need to know a world of hacks to keep your underwear in place, because it just fits and stays in place—no matter what you do or what outfit you're wearing on top.
Maximise your shapewear staying power
At Conturve we're proud to bring you solution-focused products that champion your curves, and help you to feel as comfortable in your body as you do in our premium shapewear. Follow these simple steps to make sure you maximise your shapewear's staying power, every single time:
1. Find your perfect size (and it might not be what you think)
Choosing shapewear that's too big or too small is a common mistake. And we get it—if you're feeling a bit self-conscious, going oversized can often feel comforting, and when you're seeking a slimming effect, it can be tempting to think something tight will 'tuck everything in'…
But shapewear that's too big or too small is always going to be prone to rolling up or down, so getting the right size is key to showcasing your perfect curves. That means forgetting any rules to go up or down a size—our shapewear sizing has taken everything into account, so stick to the size you actually are.
2. Go for thin, breathable fabric
Another common mistake when choosing shapewear is to think that the thicker the fabric, the more control those control shaping panties will have, but that's not the case… Fabric that is too thick and heavy is less flexible, not to mention uncomfortable, and is much more likely to bunch up, dig in, or roll up or down.
It's why all our Conturve shapewear is made with super-soft and lightweight fabric that snugly hugs your natural curves and lets your beautiful body breath, giving you maximum control and maximum comfort.
3. Remember – bigger doesn't mean more obvious!
If you're looking for shapewear to slip under a figure-hugging dress or outfit, you might instinctively look for the smallest control panties or knickers that you can find, but going for a full high-waisted short or panty is just as discreet.
This is because the seams sit snugly on your waist and thighs, as opposed to your wobbly bits, and larger items are less likely to slip and shift as you move about. So if you're wearing something skimpy, that doesn't mean your underwear needs to be—your high-waisted shaping shorts will still be a secret underneath that dress.
4. Choose shapewear with a silicon strip
There's a lot of shapewear on the market, and one of the reasons you lovely ladies find it rolling up and down is because most brands don't maximise shapewear's staying power with the silicon strip that keeps everything in place. But we do…
All of our Conturve shapewear panties and shorts include an anti-slip double silicone brand on the inner waistband, so once you've slipped into them, they won't budge. That means no rolling, no bunching, and no pinching—just comfortable curves, all day long.
5. Say goodbye to VPL and go seamless
Often referred to as 'invisible underwear', seamless bras, knickers and shorts will not only give you that barely-there feeling, but will prevent your shapewear from digging in or rolling up, particularly on the leg opening.
Our soft and seamless shapewear panties sit on your luscious legs, allowing for easy and extended movement, and keeping you both comfy and effortlessly elegant.
Celebrate your curves
While all of our shapewear collection has been expertly designed to flatter the contours of your body, we're big believers that shapewear is here to celebrate your curves—not conceal them.
So once you've found your perfect shapewear, wear it with pride and flaunt your fabulous figure. Because you look amazing.
Check out Conturve's shapewear collection today.