How to Choose The Right Compression Level of Shapewear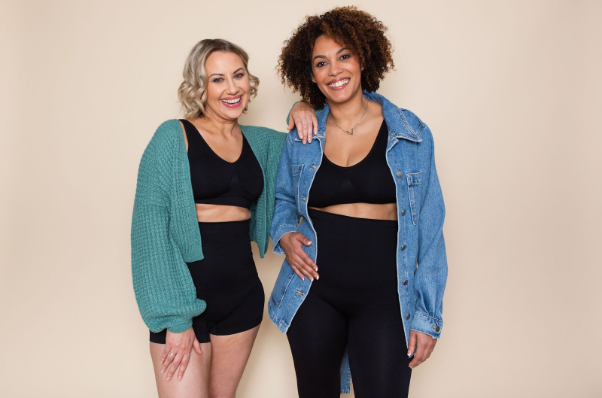 Many people ask us what style of #shapewear would suit them best. But it depends: what kind of shaping are you aiming for? Your shapewear choice depends on what you want to achieve. Do you want to smooth out your body? Enhance your curves? Or create a sculpted look?
Do you want to know how to select the best shapewear compression level? Are you looking for the perfect shape but need help deciding which style to choose? It's all about finding the right compression level that matches your goals! Compression level refers to your shapewear's firmness level and how much control it provides for the specific areas of your body you want to target. The higher the compression, the tighter the fit, which can help you achieve the desired shape.
Say goodbye to discomfort and hello to your dream silhouette by exploring Conturve's range of shapewear styles available and selecting the appropriate compression level for your shaping goals. Soon you'll be able to smooth out, enhance, or sculpt your figure with the suitable shapewear!
Low Compression
Low-compression shapewear could be your perfect match if you're new to shapewear or prefer a more relaxed fit! The gentle support and smoothing effect can enhance your silhouette while remaining comfortable for extended wear. This compression level is ideal for those who prioritize all-day comfort without sacrificing style. So, if you want to look your best without compromising comfort, consider trying low-compression shapewear!
Medium Compression
Are you looking for moderate shaping that offers flexibility and comfort for all-day wear? Look no further than medium compression shapewear! These styles feature targeted shaping panels that enhance the areas of your body you want to accentuate, all while providing a comfortable, lightweight fit that's gentle on the skin.
Try medium compression shapewear for everyday wear and with any outfit, from dresses to jeans and workwear. This type of shapewear can help define your waist, smooth your midsection, back, and thighs, and even give your butt a lift. Get the shape you want without sacrificing comfort with medium compression shapewear!
High Compression
Want to create a perfectly sculpted figure for a special occasion? High-compression or extra-firm shapewear is the way to go! With maximum control, these styles will give you a flawless silhouette under any outfit, making them ideal for weddings and red-carpet events.
While some women may be hesitant to try high-compression shapewear due to concerns about feeling "stuffed in" or suffocated, rest assured that we design our shapewear with your comfort in mind. Despite their sturdier, extra-firm construction, they are still breathable and come in various sizes to ensure a comfortable fit. So, don't let fear hold you back from achieving your dream figure – try high-compression shapewear today!
Achieving your desired results with shapewear doesn't mean sacrificing comfort. With various styles and compression levels available, you can find the perfect fit to meet your shaping goals. Shapewear shopping will no longer be a hassle, and you can finally feel confident and comfortable!
We'd be thrilled to see how you're wearing your shapewear! Join us on social media by connecting with us @Conturve, and be sure to tag us in your photos for a chance to be featured. We can't wait to see your stylish looks!