How Shapewear really works: the power of shapewear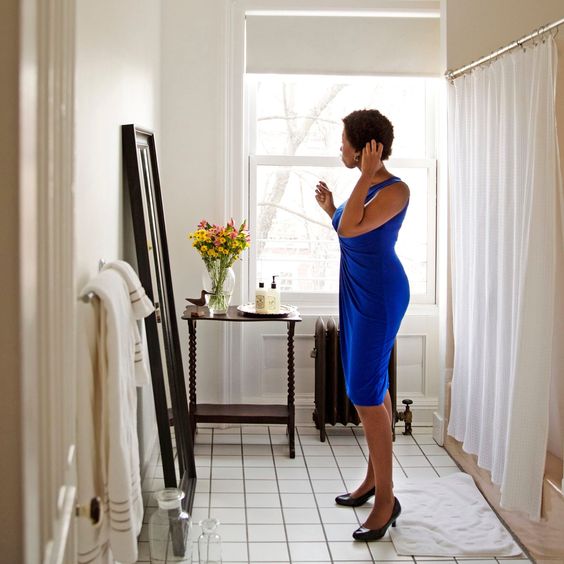 At Conturve we believe that every woman should feel confident, empowered, and should love and embrace herself for who she is. We have experts on the job who work to achieve the best most effective products to ensure we provide you with the comfort you deserve.
You may be wondering, does shapewear really work? If this resonates with you then we are here to answer all your questions. We've got the proof and if we could get your attention to tell you about our super shapewear, we'll tell you all the reasons why it really is as great as it sounds.
How our leggings work
At Conturve, our High Waisted Layering Leggings are a popular choice as their comfortable fit and flattering benefits serve as a practical basis that every wardrobe needs.
Our leggings work by giving you a soft and smooth body shape, giving you that boost of confidence you need on a more casual day. They have a double supportive waist panel for extra tummy control and double anti-slip waist strips to prevent any annoying rolling!
With their high-waisted fit and breathable fabric, they are just what you need to give you that supportive and comfortable boost.
How our shaping shorts work
We have three different styles of shorts, each with its own features and benefits. Depending on the type of shapewear you want, the outfit you're wearing or the products you want to explore, we've got it all.
Our Shaping SuperPower Shorts Flexible Boning work to improve your posture and provides the perfect layering piece for tight clothes. Amazing, we know! These shorts smooth and define your tummy, thighs as well as your tummy and waist giving you support in multiple areas as you strut your stuff.
Depending on your outfit or shapewear preference, we also have our High Waisted Shaping Boyshort that works by sculpting your bum and tummy. The seamless fabric means they slip under your clothes and give you an amazing silhouette!
How our shaping panties work
To be worn under absolutely anything, our collection of shaping panties is the perfect addition to any outfit and serves as the best smoothing, contouring shapewear you can get!
Our High Waisted Shaping Panty works to hug your tummy, contours the area comfortably and gives you that sculpted look. They have a double anti-slip silicone strip on the waistband which prevents them from rolling down. It works to go under any outfit and makes you feel fabulous all day long!
With similar features, we have our High Waisted Shaping Thong that gives you a little more discreetness and eliminates VPL. If you're wearing a dress or wide-leg trousers, this thong works perfectly to smooth your shape and back as you feel comfortable knowing you look fantastic and feel just as good!
How our Scoop Neck Cami works
Our Scoop Neck Cami works to flatten your tummy whilst giving you a comfortable fit with medium support. It smooths out your back and prevents "muffin topping" at the front whilst flattening your bust. It has shaped cups for breast support and is comfy enough to wear all day.
It works to give you the freedom to feel amazing in whatever you wear as it targets three different areas, ensuring you have the confidence you deserve. With adjustable straps for dig-free comfort, you'll be amazed at how shaping this cami is!
How our shaping bras work
At Conturve, we have two bra options that both come with many benefits. We have our 24/7 Comfort Non-Wired Shaper Bra AA-DD and our Daily Comfort Throw-On Wirefree Bra AA-DD.
Our bras are made from premium seamless material and work to smooth out any lumps and bumps. They're not restricting and offer natural-feeling support with no digging! If you're after long-lasting support and a bra that can be worn to the gym, to work or around the house then the power of the shaping bra will amaze you as it works its magic!
So, there you have it, the power of shapewear!
We believe that every woman should feel amazing no matter her shape or size and we want to make that a reality. Embrace your figure, feel amazing in your own skin and let the shapewear do the work. All you have to do is strut your stuff!
For shapewear that actually works, shop our collection at Conturve today and treat yourself like the queen you really are!