Discover Comfortable Shapewear for A Stylish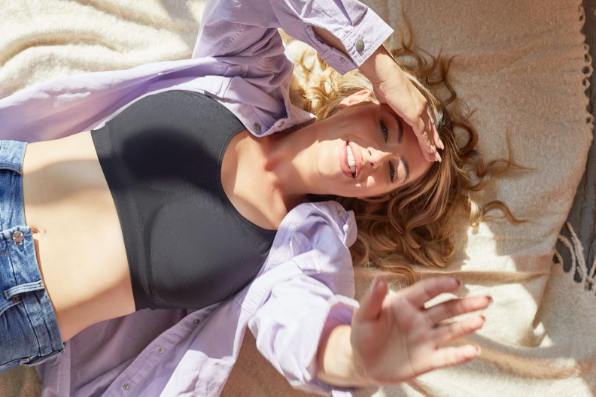 Ignite your confidence with the Ultimate #SummerEssentials: discover a curated collection of briefs, shorts, leggings, and camisoles to empower you.
When summer arrives, it's the perfect opportunity to connect with loved ones, unwind, and enjoy delightful moments. To ensure your comfort and refresh you, we have handpicked a range of breathable shapewear styles that will conquer even the hottest days.
Break the Norm with Our Shaping Camisoles Meant to Be Seen
Traditionally, camisoles and tank tops have been worn by many as base layers hidden beneath other garments. But we're here to shake things up. We've reimagined the concept of camisoles by designing shaping camis as a visible option and showcased as a stylish part of your outfit.
Whether you're going for a laid-back casual vibe or aiming for a more chic ensemble, these versatile camisoles are the perfect choice. Wear them effortlessly with your favourite jeans, denim shorts, or skirts.
Elevate Your Summer Style with The Must-Have Trendsetter – Bike Shorts!
This summer, one wardrobe staple deserves a special place in your closet – bike shorts! These shorts offer the perfect length to keep you comfortable and worry-free, preventing discomfort from thigh chafing.
Versatile and fashion-forward, bike shorts can be paired effortlessly with almost any top, making them a go-to choice for any occasion. Embrace their versatility and get ready to conquer anything that comes your way in style!
Stay Cool and Confident with Shaping Leggings for the Perfect Summer Coverage
When the temperatures rise and pants feel too heavy, but you still want coverage for your legs, our shaping Leggings are the ultimate solution. These Leggings offer a supportive yet breathable fit, ensuring you feel comfortable and confident all day.
Pair them effortlessly with oversized tees and button-down shirts for a stylish, relaxed summer look. Embrace the perfect balance of coverage and comfort, and let your confidence shine under the summer sun.
Discover the Comfiest Panties for the Hotter Season
When the temperature rises, it's crucial to prioritise comfort. That's why we've curated a collection of panties designed to keep you comfortable throughout the day.
These panties are a summer essential, crafted from soft, lightweight, and breathable fabric. Experience unparalleled comfort as you go about your day without compromising style.
Stay Cool and Confident: Embrace Comfy Shapewear for a Refreshing Summer
When the temperature soars, the last thing you want is to feel suffocated by your clothes. That's why we have the perfect solution for you. Our collection of comfy shapewear styles keeps you cool and collected throughout the summer. Experience the ultimate comfort as you go about your day, with the added benefit of shaping support. Embrace the freedom to feel confident and comfortable, even in the hottest weather. Stay cool, stay collected, and conquer the summer with ease.
Are you ready to style these #SummerEssentials? Tag us for a chance to be featured @conturve