Date night looks for Valentine's Day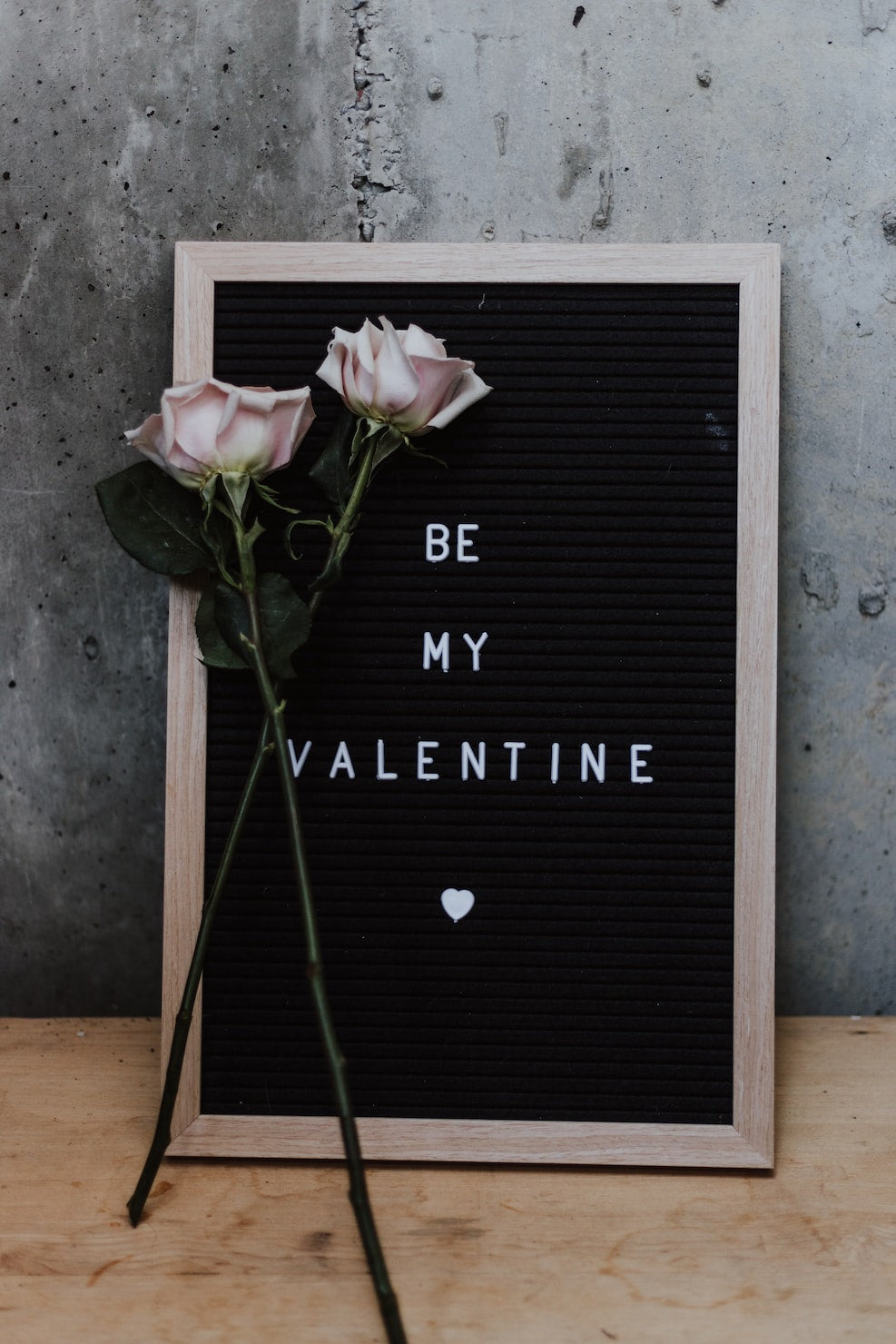 One of the most romantic days of the year is approaching us and no matter what your plans are, it's almost time to slip into your romantic side with a touch of self-love and confidence. How can you celebrate love if you don't feel it when you look in the mirror?
Whether you're going on a date, meeting up with friends or getting cosy on the sofa, then we've put together some looks for you this Valentine's Day to make sure that you feel your absolute best. It's our way of giving you a bouquet of red roses and treating you like the queen that you are!
Whatever your Valentine's Day look like this year, we want you to feel confident, comfortable, and loved! So, sit back and let us sprinkle some self-love dust over your February.
1. The casual look
If you normally lean more towards a causal look, then why change your style? Dressing for comfort is super important and the way you feel tops everything, so if your plans are a little more subtle then dress in a way that feels the best for you.
The High Waisted Layering Leggings will smooth your shape, contour your body, and stay comfortable all night long. Paired with an oversized jumper, some comfy trainers or boots and a shoulder bag you'll look effortlessly stylish and feel extremely comfortable!
2. The Valentines look
No date, no worries! Your Valentines are there for you and if your plans revolve around your girls, then let your outfit revolve around you! Dress to impress yourself and strut into any restaurant or bar with your crown sitting comfortably, and your friends standing close by!
Wide-leg trousers, a classy shirt and lots of accessories you'll feel amazing as you chat, laugh, and strut the night away. Our High Waisted Shaping Shorts will smooth your shape and slip underneath your trousers to give you that secure and subtle confidence as you own every room!
3. The cosy look
If you're choosing to spend your Valentine's Day from the comfort of your sofa and fluffy blanket, comfort is key! Whether you're hosting a movie night, having an at-home cinema date or celebrating self-love, invest in yourself and keep as comfortable as possible!
Nothing screams comfort like a secure bra and our 24/7 Comfort Non-Wired Shaper Bra is just what you need! The breathable material and seamless fabric will hold everything in place under a baggy jumper, a fluffy dressing gown or even your pyjamas!
4. The "jeans and a nice top" look

We all know it, the most famous smart-casual look that there is. If you're heading to some bars to spread the love, then you may want to go for some casual yet flattering jeans and an eye-catching "nice" top!
Mom jeans are a great staple piece and pretty much go with everything. Your "nice top" of choice could be a satin shirt, a wrap top, or a flirty blouse. The Scoop Neck Cami will give you tummy control, shape your breasts and stay comfy all night long. Add some accessories and jewellery and you're good to go!
5. The sophisticated look
Heading out to a fancy restaurant for drinks and a meal and don't know what to wear? A sophisticated addition to any outfit is an oversized blazer as it's the perfect mix of street style and fashion show runway. Stay classy and look the part as you twinkle with self-confidence and a great sense of style.
Over a pair of leather look trousers, a jumper dress or a pair of jeans, a blazer will finish off the look and keep you looking and feeling stylish. 40 Denier Tear-Proof Shaping Tights, a jumper dress, a pair of boots and a nice bag will complete the sophisticated look and have you dazzling anyone who looks your way.
6. The dressy look
Are you wanting to go all out this February? If you're feeling extra fancy this Valentine's Day and want to impress in a dress, then we say go for it! If you're getting whisked away on a date night to a fancy restaurant, then it might be the perfect chance to do so!
The High Waisted Shaping Panty will slip under any dress and give you that sculpted look. A jumper dress, a wrap dress or a satin dress will have you turning heads and styled with a clutch bag, kitten heels or heeled boots you'll fall in love with yourself all over again!
No matter what your plans are, self-love is the most important love so let's strive for this Valentine's Day. Whether you're having a cosy night in, sophisticated drinks at a bar or dancing the night away, we want you to feel like a queen as you strut your stuff.
Add some shapewear into the mix and shop online at Conturve today and make this Valentine's Day the most loveable of all!