Camis Are The New Tops According to These Influencers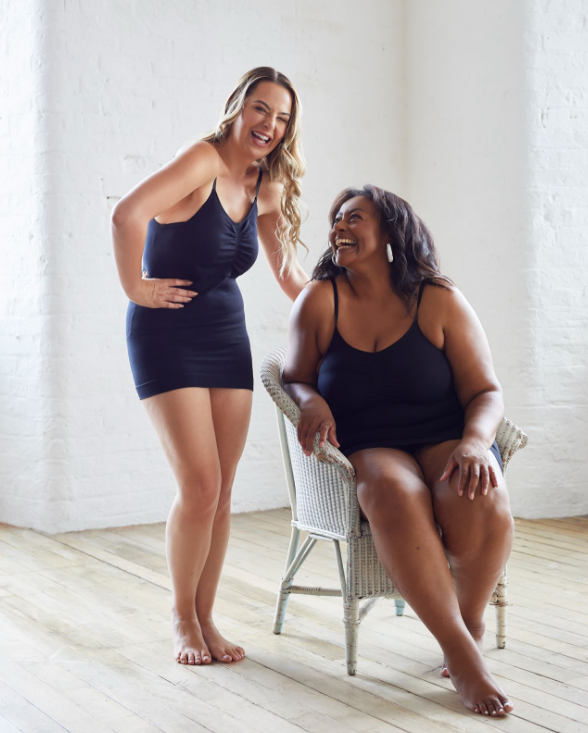 Once a simple undergarment, the cami has become a hot favourite among influencers as a stylish and trendy top. From being worn discreetly under our tops and dresses, it is now a versatile layering piece that adds flair to any outfit.
Influencers have collaborated to identify the ultimate wardrobe staple for this season and beyond the #1 Conturve Shaping Scoop Neck Cami. This versatile and stylish shapewear is the top choice, offering the convenience of being worn as an outfit while providing chest support with or without a bra.
Meet the Influencers taking the Conturve Shaping Scoop Neck Cami to new heights.
1. @Donzigray
Donna, an actress who loves the sea, gorgeously styles the cami with blue jeans. This look is perfect for a beach day, picnic, or wherever you feel like going! Throw in a blazer, and it's perfect for a night out.
2. @Claudzlives
Claudia, a personal development coach and music production lover, opted to wear the cami as a minidress with no bottoms and an oversized shirt around her arms. Cosy and comfortable yet slick and cute, this fit is perfect for a lunch date or lounge!
3. @Kimberleyjaderoberts
Kim, a model and events manager, creates a casual yet chic look with an unbuttoned shirt and Capri jeans. Add trainers to lean more on casual or heels for a chic evening look.
4. @Amywarhurst
Amy (a voice-over artist and mum) wears her cami with jeans and a long jumper, perfect for running errands, school runs or work. Style it up with a cute belt and jewellery!
We're not sure about you, but we're convinced that camis are the new tops!
Tag us and show us how you style your cami for a chance to be featured @conturve