BBQ Party Ready- Recipes To Make Your Guest's Go "Mmmm"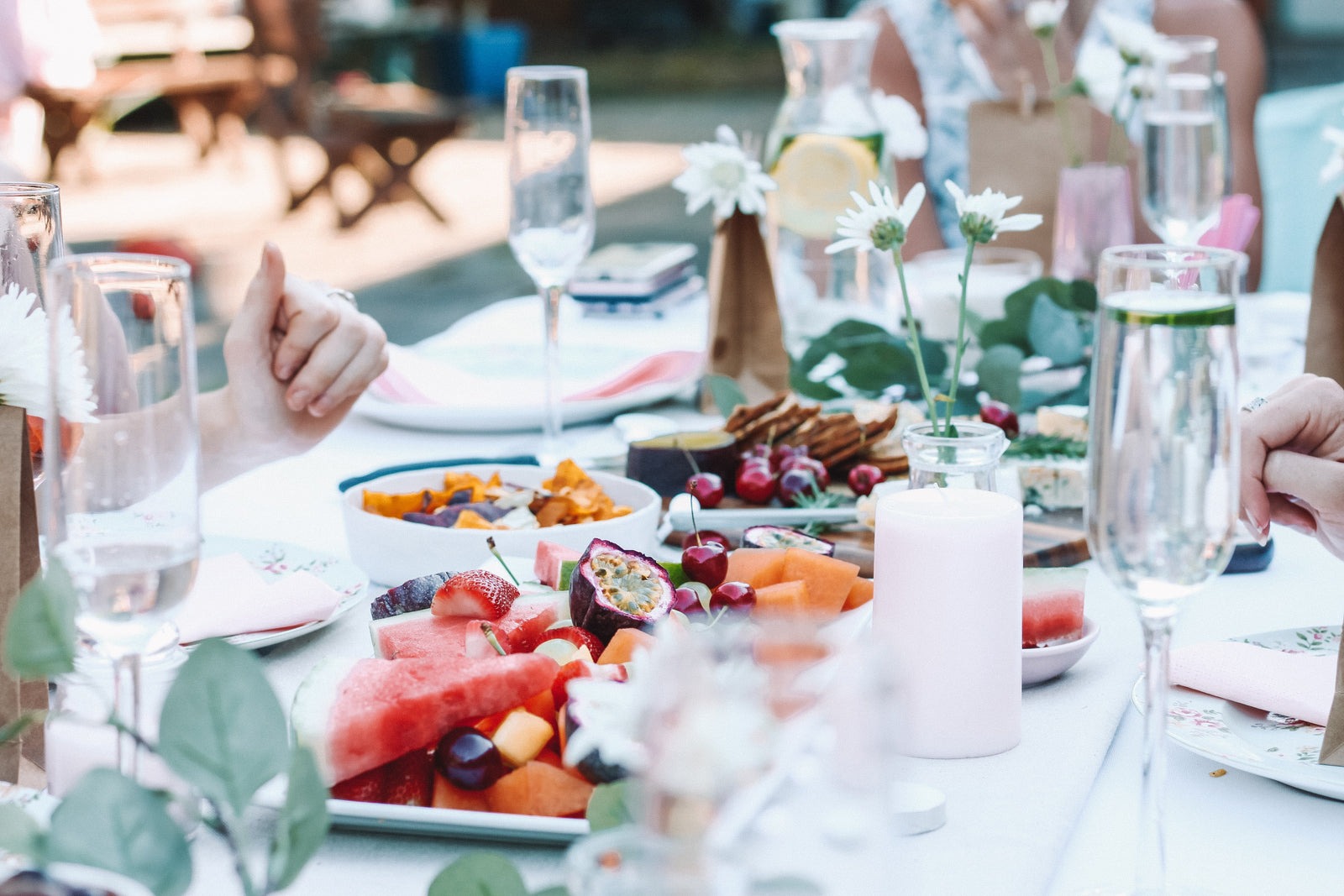 The days are getting longer, the sun is getting brighter and we can have friends and family over in the garden. That means only one thing!  Chill the Prosecco and wash down the BBQ, because it's time to forget the lockdown banana bread and expand our culinary horizons.  Now is the time to put that newfound love of cooking and baking to good use, because nothing beats homemade food (even those dreaded cooking disasters, it's the effort that counts!) 
The time we have been longing for when we can get together and break bread. Enjoying the slow release back into the normality we have been craving. So, to help you on your journey to fun and freedom, we have some great suggestions thanks to bbcgoodfood.com and Olivemagazine.com, where you can find recipes upon recipes of easy, deliciously healthy, and tasty food to get stuck into.  So here are the top 10 Conturve favourites to inspire your next BBQ tastebud extravaganza! 
1- Barbecue sesame sweet potatoes
4- Vegan Kebabs 
5- Halloumi and watermelon salad
7- BBQ prawns with roasted gooseberry salsa
Here's one to keep those little ones entertained too! After metaphorically pulling your hair out trying to create new, healthy ways to inspire your small humans to eat, or they just aren't yet fans of BBQs (we understand, they can be picky!),  why not get them involved and making their very own pizzas?! You might even inspirit them to wash up after! 
For the perfect homemade pizza:
 

Preheat oven and a baking sheet to 240C/ fan220

Mix strong bread flour, salt and instant yeast together in a large bowl. Quickly stir in warm water and olive oil and bring together to a rough dough 

Tip out the mixture onto a lightly floured work surface and knead for 5 mins until you have a smooth, springy dough. 

Roll out into rounds (you may have to stretch it with your hands a little) about 25cm across and place on floured baking sheets. 

Add your favourite toppings (such as tomato passata, mozzarella, vegetables or cured meats), place the floured sheet on top of the preheated sheet and bake for 8-10 mins until the pizza is crisp.
For those of you who didn't fall for the banana bread craze, and feel like that lockdown box still needs to be ticked, then why not try this fab recipe here, for a post BBQ sweet treat. 
We hope this blog has given you a little inspiration. If it has and you try any of the recipes, we would love to see the outcome of your feasts! Please find us on Instagram @Conturvewear and tag us in all of your glorious food photos.  Or share with us your very own creations. 
We look forward to seeing your mouth-watering photos, enjoy!