4 Shapewear tricks so you feel good and look great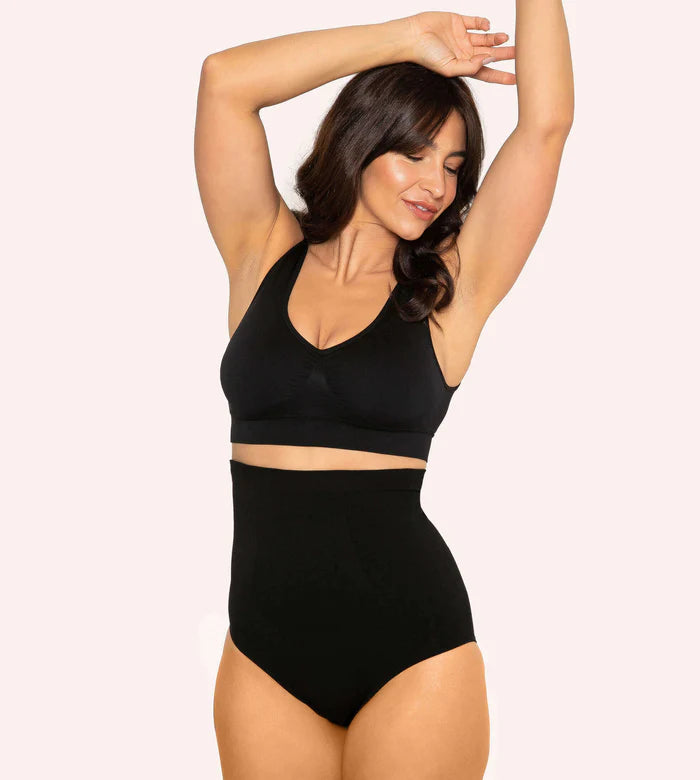 Are you fed up with your shapewear constantly rolling, making you rigid and causing you bloating? Well, guess what? You DON'T have to be in discomfort to feel supported, confident and free.
At Conturve, we want to give you the satisfying support you need at an affordable price. With new technology, we can offer you comfortable shapewear for everyday wear. You will never again worry about bulges, bumps or lumps.
Shapewear has become a staple in every wardrobe, so it makes sense that you choose the right shapewear for YOU and your body type. One that can deliver comfort and fit by hugging and firming instead of squeezing and poking. So when you want to feel confident, you can really feel confident.
Every piece of shapewear benefits different body parts; having a few on hand means you'll always have the perfect piece to compliment your figure. You can look good and feel good in any outfit.
Our top 4 shapewear styles will always have your back (and tummy, chest, sides and thighs!) whether you're lounging on a cosy night in or fine dining on a special occasion:
This cami is a game-changer. Wear it layered or on its own. It gently wraps your torso with medium compression to give you a tight, firm hold without feeling suffocated or restrained.
Built-in foam cups for a natural-looking breast lift so you can ditch your bra. It provides all the benefits of a bra while feeling like you're completely free!
Invisible, wide, dig-free straps plus breathable material so you can wear your shapewear comfortably all day. No visible lines or sweat patches!
You can wear these versatile leggings layered or on their own- They feature a double supportive waist panel for extra tummy control, so you don't have to stress about your muffin top spilling out of your leggings. Anti-slip technology means you won't be burdened with constant trips to the ladies' room to fix and adjust your undergarment!
Be flexible while remaining solid as your bum and thighs are supported and lifted effortlessly with a flattering high-rise fit.
With firm support, you'll be smooth and cinched in the trickiest of fits. The Super Boning technology in these shaper shorts moulds you perfectly while improving your posture and supporting your back. The confidence these will give you will have you believing you have superpowers!
These shorts shape every curve, smoothing and toning your waist, back, tummy, butt, hips and thighs- giving an instant BBL and tummy tuck. They don't call them the contouring of shapewear for nothing!
Straight-up comfort with nothing between you and maximum support. It gives a natural-looking lift without pesky underwires or hook-and-eye fasteners that always rub you the wrong way (literally).
This bra gently wraps you with dig-free, wide, invisible straps and bands, shaping and supporting you flawlessly.
Our products are all seamless and wire-free, so you have no visible bra/panty lines or digging. Our breathable, soft stretch fabric will support you without compromising your mobility. Anti-slip technology means you'll have shapewear that doesn't roll down.
Have you lived through the horrors of lousy shapewear? Of course, you have! Excellent supportive wear is what you need in your life right now. Take advantage of our sales (while they last) to improve your shapewear collection so you can look amazing in any outfit!