What Is The Best Shapewear For Tummy Control?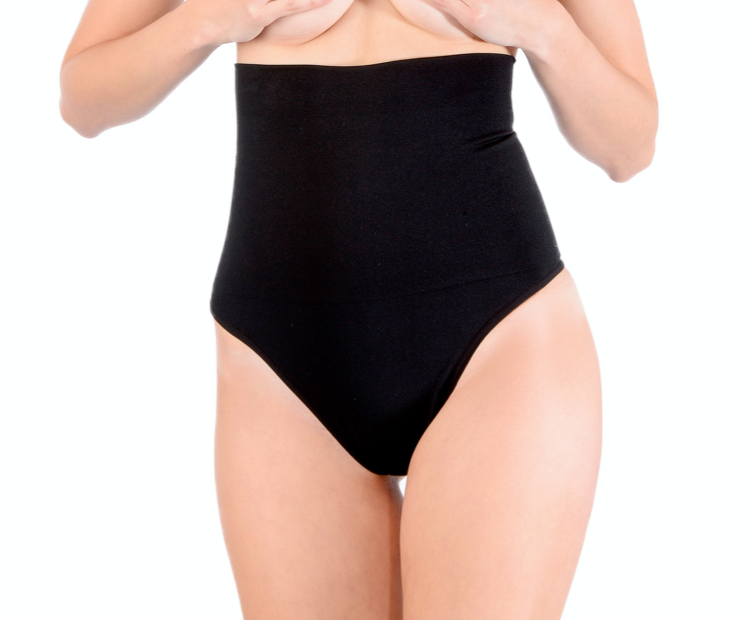 We often get asked by our customers - "what is the best shapewear for tummy control?"

To be honest this is a hard question to answer as it all depends on the size and shape of your tummy. Woman's tummy sizes and shapes vary a lot but one thing is for sure that the majority of us do not like our tummies and want more control for the stomach area. There are many different types of tummy shapes which we have listed below so that you have a better understanding...
Different Types Of Tummy Shapes
The Pooch Tummy That Sticks Out a Little
If you are quite slim but have a little bulge in the tummy area that will not go away no matter how many sit-ups you do then pay attention this bit is for you. If you want to be able to wear a dress like a bodcon dress and want to feel confident then choose a small shapewear style that just focuses on the core tummy area. You can easily get away with a control thong or pair of slimming pants, these will give you nice tummy control and your little tummy pouch will be flattened and smoothed out. 
Shapewear styles to try: 
Shaper Panties 
Shaper Boy Shorts 
Spare Tyre Tummy 
The spare tyre tummy is one of the most common tummy types women have or can develop throughout their lifetime. If you are an office worker and sit at a computer all day or if you do not get a chance to exercise regularly then the chances of you getting a "spare tyre tummy" are high. The spare tyre tummy can be easily disguised with the right type of shapewear, you don't have to choose a shapewear that is too strong, firm control would be better instead to help with this. It is easy to put on and it's comfortable to wear all day long and it will instantly hide your spare tyre tummy. A high-waisted style is the best style for this as it will prevent you from spilling over the top of the shapewear. 
Shapewear styles to try: 
High Waisted Shaper Shorts
High Waisted Shaper Panty 
Mummy Tummy a.k.a Apron Tummy or Kangaroo Pouch
Women who have had children often have this type of tummy, a woman's body will change over the years and after giving birth. So many of our customers tell us that they need extra support around the lower tummy area to help with their mummy tummy. One of the best ways to hide or smooth out a tummy like this is with extra firm control and a shapewear style that will cover your upper tummy area as this type of tummy needs to be contained as there is usually too much tummy for any smaller shapewear styles.
Shapewear styles to try: 
Underbust Bodysuit Shaper with Adjustable Straps 
Wine Tummy 
The wine tummy is the female version of the beer belly and can be caused by excessive wine or beer, the hint is in the name. The wine tummy appears round and sticks out, it is similar to an apron tummy but it is less lumpy and bumpy but is still something that lots of women want help hiding or shaping. The best way to hide a wine tummy or beer belly is to give it more definition, to do this you need to go with a waist cincher with full on maximum control and extra bonding which will pull you in and flatten you out which will make you look less around and more contoured. 


Shapewear styles to try: 
We hope that you found value with this tummy and shapewear guide and don't forget that our team is here to advise if you need any help with choosing shapewear to help contour your tummy area. 
Don't miss out on the best Black Friday deals from Conturve. From stunning shaping panties, shorts, camis, and more, you'll find your perfect shapewear fit for less with the Conturve Black Friday Sale.