We're Treating you to Holiday Essentials!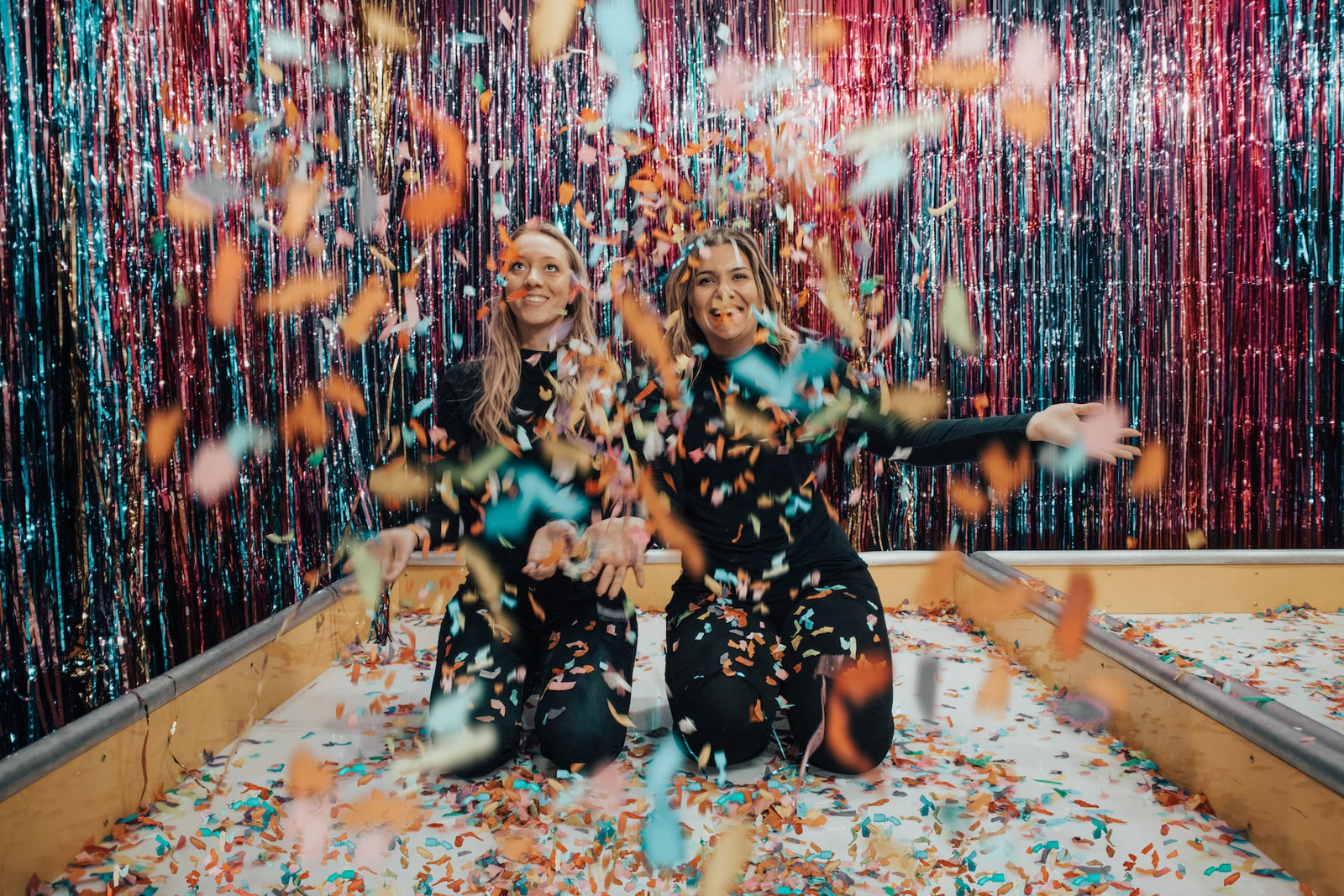 Here at Conturve, we aim to empower women of all shapes and sizes, and our ultimate goal is to give you the confidence you deserve to have. We want you to love your body, feel amazing and stay true to who you are as you strut your fabulous stuff.
We've had the best year of making you feel like the queen you are, and we'd love to give back to you with a Holiday Sale with all of our fantastic products that will make you feel incredible as you dazzle this Christmas.
Whether you're having a quiet Christmas, a sociable Christmas with all your friends and family or if you're spending it dancing the night away, then we have got your Christmas covered. Say yes to shapewear, say yes to confidence and say yes to feeling absolutely amazing as you sparkle this holiday season.
We want all of your holidays wishes to come true, and if we have it our way, you'll get everything you want and more.
The High Waisted Layering Leggings
Going for comfort this Christmas? The High Waisted Layering Leggings will become the most comfortable item in your wardrobe, you won't want to take them off. In the practical colour black and going up to a size 3Xl, you'll be amazed at the flattering yet secure fit.
With a high-waisted fit, these leggings will give you a soft and smooth body shape with their supportive control. They have double anti-slip silicone waist strips that will ensure no rolling down and optimum comfort! There's 60% off in our Holiday sale so treat yourself and get your comfort!
The Daily Comfort Bra
Wanting a little extra support? This holiday season will no doubt be busy and will have you pulled in different directions so the least you could do for yourself is wear a comfortable bra!
Don't be fooled, this isn't any ordinary bra. With the ability to give you a natural-looking lift, all-day comfort and support this bra should be at the top of your wish list this Christmas! With the wide shoulder straps, your whole frame is supported so say goodbye to back pain and say hello to your dream bra!
The High Waisted Shaping Thong
For a little extra this festive season, our High Waisted Shaping Thong will go perfectly under a figure-hugging dress or some glamorous wide-leg trousers. With seamless fabric ensuring no visibility and anti-roll technology it will stay perfectly in place and keep you feeling fantastic all day, or night, long.
With maximum comfort and breathable material, take the holiday parties by storm as you festively sparkle into the night. For a little bit extra, our High Waisted Shaping Lace Panty will keep you feeling flirty, feminine, and fabulous!
The High Waisted Shaping Shorts
Boost your confidence like never before and slay, or sleigh, this Christmas with the High Waisted Shaping Shorts. Whatever your plans are this holiday season, these essential shaping shorts will have you feeling on top of the world under any outfit.
If you're Christmas shopping then enjoy the comfortable, breathable material as you take on the busy crowds or twirl around at your Christmas parties with the anti-slippage waistband technology and have tummy-to-thigh smoothing support.
The Tear-proof Shaping Tights
With a practical yet stylish twist, our 40 Denier Tear-proof Shaping Tights will keep you warm, secure and give you that extra layer of confidence! With their strong waistband panels, they have gentle tummy control to shape your silhouette without squeezing you in!
We also have our 70 Denier Tear-Proof shaping tights with 70 Denier Opaqueness and seamless fabric. Avoid VPL and enjoy maximum comfort! You can't go wrong with a dress, boots and tights so get stylish this season and own any and every room!
We want you to feel your best self all year round, but who doesn't love an extra treat at Christmas? Head over to Conturve, shop our holiday sale and let us help you to achieve the level of confidence that you deserve!