Top 5 Reasons Why We're Ditching the Wired Bra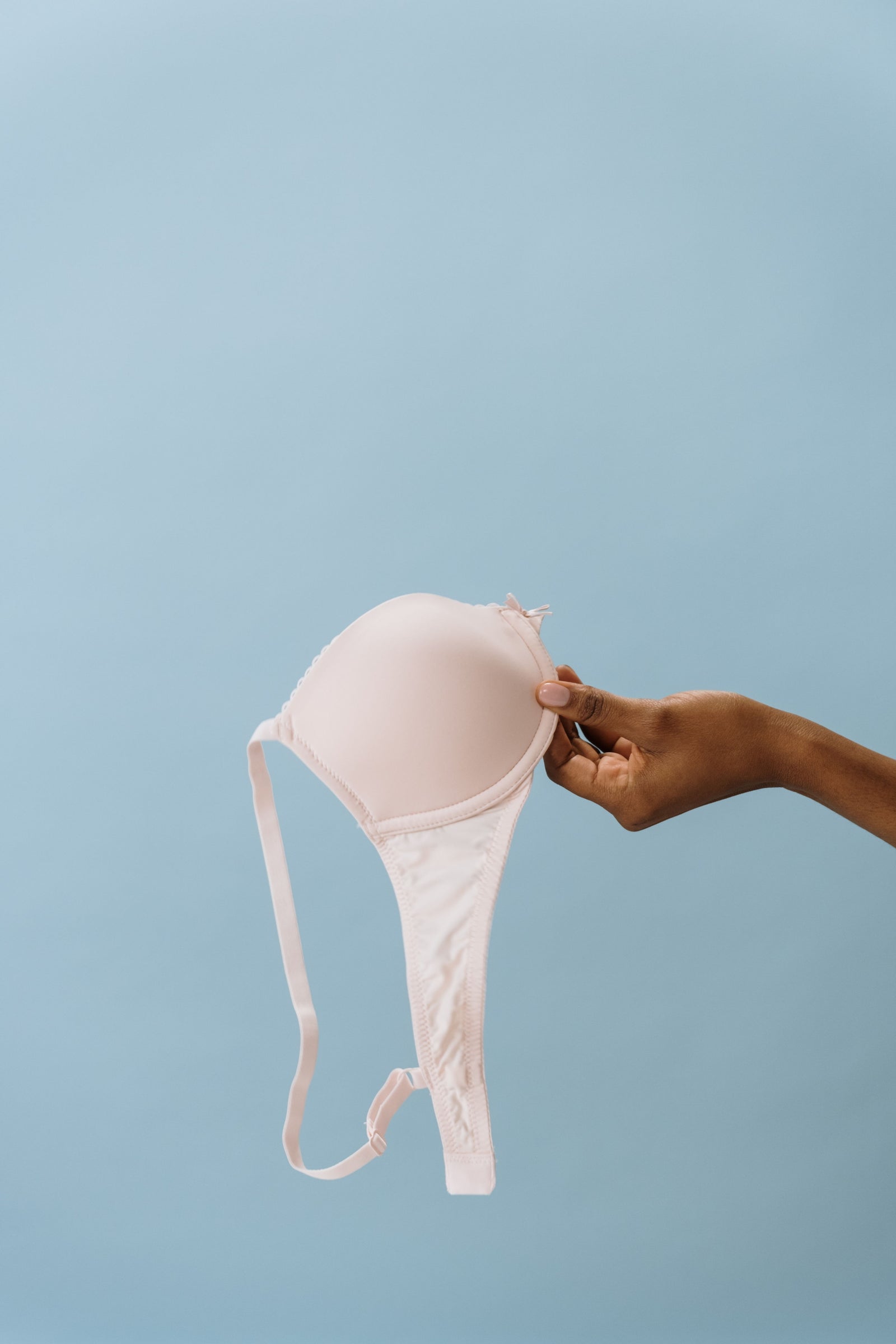 It's a tricky question: to underwire or not to underwire? And for many of you ladies out there, going wireless might not seem like a viable option. Maybe you've got a large bust and think that non-underwired bras just won't cut it.
But you would be mistaken. There are so many wire-free bra options out there for even the bustiest of bosoms!
Of course, choosing the right style of bra really comes down to personal preference and what you want your bra to do for you. Whatever makes you feel comfiest and most confident should always be a priority when it comes to finding the right underwear for you.
But if you are holding back from going wireless because you think you won't get the support or lift you need, we're here to brush those worries away. Wearing a non-wired bra has many perks and can be great for women of all ages, shapes, and sizes.
So let's show the wire-free bra a little bit of well-deserved love and get stuck into why we, at Conturve, have decided to go wireless!
What is a non-wired bra?
Maybe you've worn non-wired underwear before. Or perhaps you've always assumed they wouldn't do the job, so you decided against trying them. Either way, we're here to dispel any myths you may have heard and express our love for the wireless brasserie!
Simply put, a non-wired bra is a regular bra that comes without the metal underwiring that you will usually find sewn into the cups' lining. Some lingerie brands call them wireless bras or soft cup bras, but they are all essentially the same thing.
The underwiring in wired bras consists of a robust piece of plastic or metal designed to help lift and shape the breasts to fit into the cups. That doesn't mean that bras without underwiring won't provide you with any support or shaping. If anything, they are more capable of moulding to your unique body shape to give a more subtle, comfortable lift and allow your natural bust to shine through.
Is it better to wear a bra with or without wire?
We're not here to definitively say that one is better than the other (though, if we had to...). But we do want to give you a little insight into why so many ladies prefer their brasserie without the wire.
At Conturve, we've always been a fan of wireless undergarments. We put comfort at the forefront of our shapewear designs because we believe women should look and feel incredible! And it's not just us that are going wacky for wireless.
During the pandemic, sales for wireless bras went up by a whopping 40%, which makes total sense. Who wants to deal with juggling the kids, a global pandemic, WFH, and underwiring cutting into you? Nobody!
That's why we've compiled our top five reasons why we would happily ditch the wire any day of the week!
1. They are super comfy!
Now, this one is a biggie. The comfort of wire-free bras cannot be understated! If you're the kind of person who looks forward to the relief of taking off your bra at the end of the day, it's time to invest in a bra without underwire.
We know that nearly every woman has experienced being pinched and poked by the underwiring in their bra. This is because, as the bra becomes worn over time, the underwiring can wear through the fabric and pop its pokey little head out. And if you're a particularly busty lady, this kind of issue can occur more frequently due to the stress of heavy breasts on the wiring.
With non-wired undergarments, you don't have to worry about this kind of discomfort or wear and tear. Instead, you can enjoy soft, stretchy, resilient bras that delicately hug at your curves and support your breasts.
2. Great for pregnancy and nursing!
If you've ever been pregnant, you know that your boobs can grow several cup sizes in practically no time at all. Additionally, nursing a baby can have the same effect. So it's super important you have a bra that can accommodate all of these changes.
Underwired bras have a rigid structure that doesn't allow much room for a change in cup size or even weight fluctuation. With the many transformations your body goes through during and after pregnancy, your boobs need a flexible, adaptive, and supportive bra. Bra wiring does not leave much space for your breasts to grow and, in some cases, can even result in blocked milk ducts in nursing mothers!
But, with wireless bras, you don't have this issue. The gentle fabric moulds to your unique bust shape, so they continue to provide comfort and support whilst your body is changing during and after pregnancy!
3. Can serve as a post-surgery bra!
There are many reasons why ditching the wire can be better for women, but there are also some occasions when women need to wear a wireless bra. One such instance is after surgery.
Many women who've had surgery on their breasts may find that a bra without underwiring is not only the comfiest option but sometimes the safest too. The underwiring in regular bras can jeopardise the healing process by irritating a wound or restricting vital blow flow to the affected area.
Plus, wireless bras are recommended by breast cancer awareness organisations as the most appropriate underwear choice post-surgery. Not only is the lack of wiring safer and more gentle on recovering scars, but the softer, more giving material is much more delicate on potentially tender skin, which is super important for those who've undergone radiotherapy.
4. Doubles up as shapewear!
Most ladies out there have suffered from the dreaded bra bulge. You know what we're talking about, right? It's when your bra banding is too tight, creating awkward bumps and lumps around your back and under your arms.
Luckily, most wire-free brasseries come with broad back banding and robust shoulder straps that help shape and smooth your curves! Not only do these eliminate bra lines and spillage to give you a more seamless silhouette, but this robust banding makes the bras more comfortable and supportive.
5. Can be worn anywhere!
Finally, a bra for every occasion! No, really. Every occasion. You can wear a wireless bra practically anywhere you want!
With light padding and natural support, a non-wired brasserie can be worn whilst you're running errands, working out, or in the office! Plus, they are comfy enough to wear casually when you're lounging about or even in bed!
Their unique versatility makes them the ideal wardrobe essential for all ladies. So, stop wasting your money on a bra for every occasion and invest in a couple of comfy, wire-free ones instead!
So there we have it, our top five reasons why it's high time we all let the girls out of their metal cage! Ultimately, we believe that life is too short to put our bodies through discomfort and irritation in the quest for beauty standards. Your bodies are beautiful the way they are, and you don't need to wear an uncomfy, wired bra just so your cleavage can stand up a little taller.
Need some guidance on finding the right bra fit for you? Don't worry, we've got another handy blog here to help you find your size!
Why not head on over to our site and treat yourself to some comfortable, body-hugging bras today? We got a whole range of exciting body shaper pieces designed to make your curves pop and level up your confidence!
Plus, you can join our community of like-minded women who share tips and advice on living life more confidently and more empowered!