The Ultimate Curvy Girl Guide to Choosing the Perfect Shapewear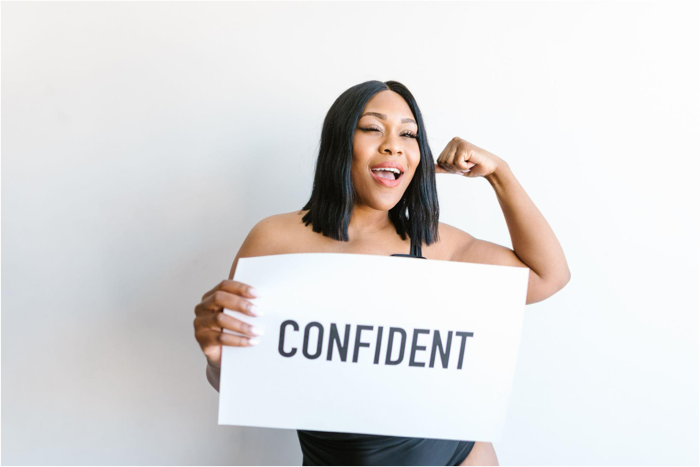 Are you ready to show your curves the love and attention they deserve? You've come to the right place! This is the ultimate guide to finding the perfect plus size shapewear for your body!
Here at Conturve, we've always believed that everybody should love and embrace the body they've got. That's why we are so happy to be living in a body-positive era that uplifts women of all different shapes and sizes. Gone are the days of hiding your curves in loose-fitted tees and baggy trousers! Small, medium, or large, it's time to flaunt your stuff!
Our shapewear brand was designed to help you love your curves by enhancing your natural silhouette. That's why we offer so many shapewear options that cater to all different body types. But picking out the best shapewear fit can sometimes feel like a bit of a minefield. Especially as a plus-sized woman! But, don't worry, we've got your back. Well, we've got your curves. We've created a nice and easy guide to help you pick out the perfect shapewear for your body!
How to pick the perfect shapewear for your curves!
Measure up!
Before you dive in and start haphazardly adding items to your cart, it's always a good idea to measure up and make sure you're getting the right fit for your curves.
Poorly fitting shapewear can lead to all kinds of uncomfortable rolling and painful pinching, which can be a total day-ruiner! Instead, before purchasing, grab your tape measure and take a couple of minutes measuring up your waist and hips. You'll be shopping smarter, ensuring that your control wear will give you the best silhouette without making you uncomfortable!
And don't forget to read the size guide! Many sites frequently offer valuable tips on sizing up or down, depending on your desired fit.
Know your body type!
Each plus-sized body is unique. Two women of the same dress size may have totally different body shapes and completely different proportions. So, before picking out your shapewear fit, you might want to think about your body type and what aspects of your figure you want your shaping garments to accentuate. Perhaps you want to enhance your waistline for that perfect hourglass silhouette? Or maybe you want something that firms and shapes your butt so you can rock your favourite tight jeans with total confidence?
Not sure what body type you have? Follow this super simple guide to help you figure out which shape you are so you can pick the fit that'll work best for you!
What is the best shapewear for a curvy figure?
Now we've looked at how to find the best shapewear for your gorgeous curvy body, it's time to ask what the best shapewear is. Well, in all honesty, there is no clear cut answer. It simply depends on what you want your shapewear to do for you.
Everybody has their own preferences and styles, so, based on some of the most desired shapewear goals of plus size women, we've compiled a list of our top control wear fits!
Best for snatching your waist!
Want to show off your hourglass figure in a tight dress? You need a good shaping panty. High waisted for extra coverage and kitted out with an anti-slip waistband for all-day staying power, these shaping panties from Conturve are a strong option for getting that dream snatched waistline! The perfect plus size shapewear for a dress, skirt, or even some high-waisted skinny jeans!
Best for accentuating your butt!
Want to show off what your mama gave you? Get the perfect peach pick-me-up with a high-quality pair of shaping shorts! These plus size shapewear shorts from Conturve are guaranteed to give your butt the loving lift it deserves.
They'll stay in place and keep you supported, whether you're racing the kids to school, grafting hard at your 9 to 5 or playing even harder dancing the night away.
Best for everyday body support!
Somedays you want to make minimal effort but still want to look shapely and gorgeous in your outfit. After a year of WFH, we feel that!
These plus size leggings from Conturve are the ideal low-maintenance shapewear essential! They offer full coverage contouring from the waist down, leaving you with a gorgeously snatched silhouette and a perfectly pert tush. Made with ultra-breathable stretch material, they guarantee hours of gentle shaping and comfortable support. Perfect for if you're at work, on the go, or even out for the night!
So now we've rounded up our top tips and picks for our curvy girls on their shapewear journey, we hope you'll find it a little easier to pick out the perfect control wear for your figure! For body shaper pieces that always flatter and hug your curves, head on over to our site now and check out what we've got available!