The Best Shapewear for the Festive Season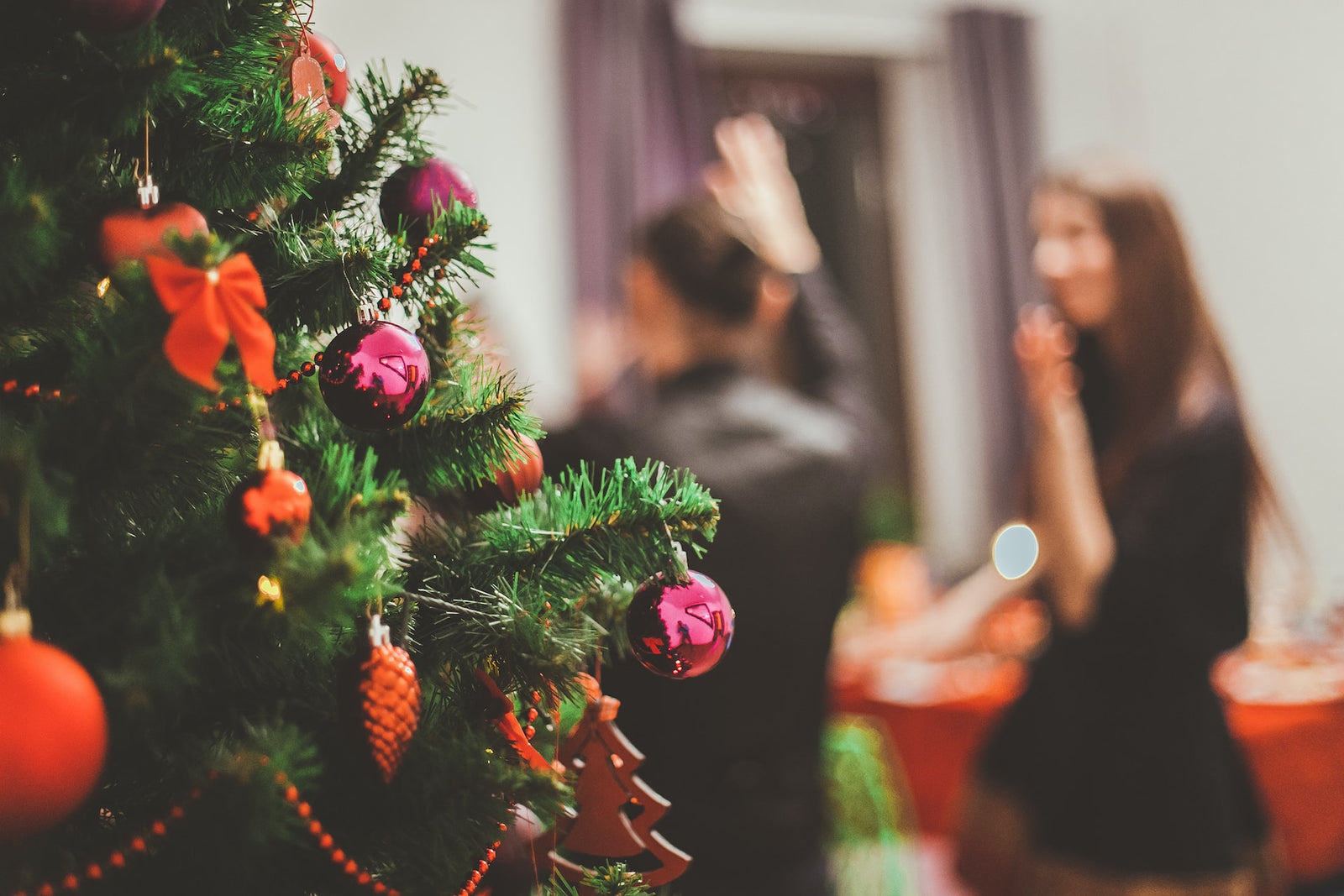 The nights are darker, the lights are twinklier, and the excitement is higher; it must be Christmas! It's that time of year again when we can enjoy the mad rush of Christmas shopping, family gatherings and lots of festive cheer!
You may find yourself suddenly involved in festive plans, work parties or exciting events in the lead-up to Christmas and the question 'what shall I wear?' is at its all-time highest! Whatever you're wearing, shapewear is your best accessory, so why not indulge yourself and treat yourself to some to ensure confidence is right by your side this holiday season?
You're in luck! We currently have our holiday sale where you can get up to 60% off, so we've got you covered!
Here at Conturve, we have a wide range of shapewear that can be worn with any outfit, no matter what you decide to wear. So, sit back, relax, and let us take you through some shapewear that will grant your festive wishes!
Super Festive Shorts
Whatever your plans are this festive season, you may want that extra dose of confidence as you mingle and enjoy your time. If you're attending a work party or are going out with friends, you may feel like wearing a dress to add that little bit extra to your night.
At Conturve, we have three pairs of shorts that all come with their own benefits and individual charms. If you're wearing a long dress, then the High Waisted Shaping Shorts would be an amazing addition alongside the Shaping SuperPower Shorts Flexible Boning with their tummy-to-thigh smoothing support with no rolling guaranteed!
If your dress is slightly shorter then you may choose to opt for the High Waisted Shaping Boyshort for tummy control as it moulds to your unique shape and stays comfortable all day! Shop our super shorts today in our Holiday sale and get fancy as you get festive!
Totally Christmassy Tights
There's no denying the cold weather this time of year but that doesn't mean you can't wear the outfit you had planned! Tights can be a practical and fashionable choice as they look great with boots and give you a layer of warmth!
In our Holiday Sale, our popular 70 Denier Tear-proof Shaping Tights have 60% off and will 100% boost your Christmas confidence this year. With tear-proof material, an anti-slip waistband and seamless technology they'll look good with a shift dress, tights, and boots.
We also have our 40 Denier Tear-proof Shaping Tights made with breathable fabric and light compression throughout the legs if you're wanting to cover up. A stylish addition that will match any outfit!
Confidence Boosting Cami
If a supportive and comfortable cami is what your outfit is lacking, then look no further! Our Scoop Neck Cami AA-DD can be worn with any top or dress and can give you a boost of confidence whatever you decide to wear.
If your outfit of choice is a wrap dress, a jumper dress, or a festive sparkly top, then this cami will slip underneath, keep you feeling secure and be so comfortable that you'll forget it's there! For the quieter festive days, it can be worn underneath a winter jumper as it flattens your tummy and will keep you feeling fabulous!
This elegant cami vest gives you medium compression that helps to smooth out the back, prevents "muffin topping" and has adjustable straps to help give you the maximum comfort that you need.
The Perfect Panty
One of our absolute favourite products is our High Waisted Shaping Panty that goes up to size 4XL and comes in three different colours. The squeezes-free smoothing is just what you need and even steps up to the mark if you're feeling a little bloated- it's Christmas, it happens!
The options are endless with this panty as it can work wonders underneath a dress, a top or even a jumper as it contours your shape and doesn't roll down!
It is made from premium seamless fabric ensuring total invisibility and ensuring no VPL!
No matter what your outfit is, try slipping into this panty and watch how it lets you strut your stuff! Whether you're having a festive family meal or dancing the night away, you'll feel amazing and have the freedom to move, sit and dance however you want! It's also 60% off, so go treat yourself and thank us later!
Whatever your plans are this festive season, treat yourself to some shapewear and feel and look as fabulous as you deserve! Whether you're going out with friends or staying at home with family, make sure you add some practical and effective shapewear to your outfit and sparkle this festive season.
For all your Christmas wishes to be answered, treat yourself and head over to Conturve and shop the Holiday Sale today!