Staying in? 4 NYE Outfit Ideas For Welcoming 2022 in Style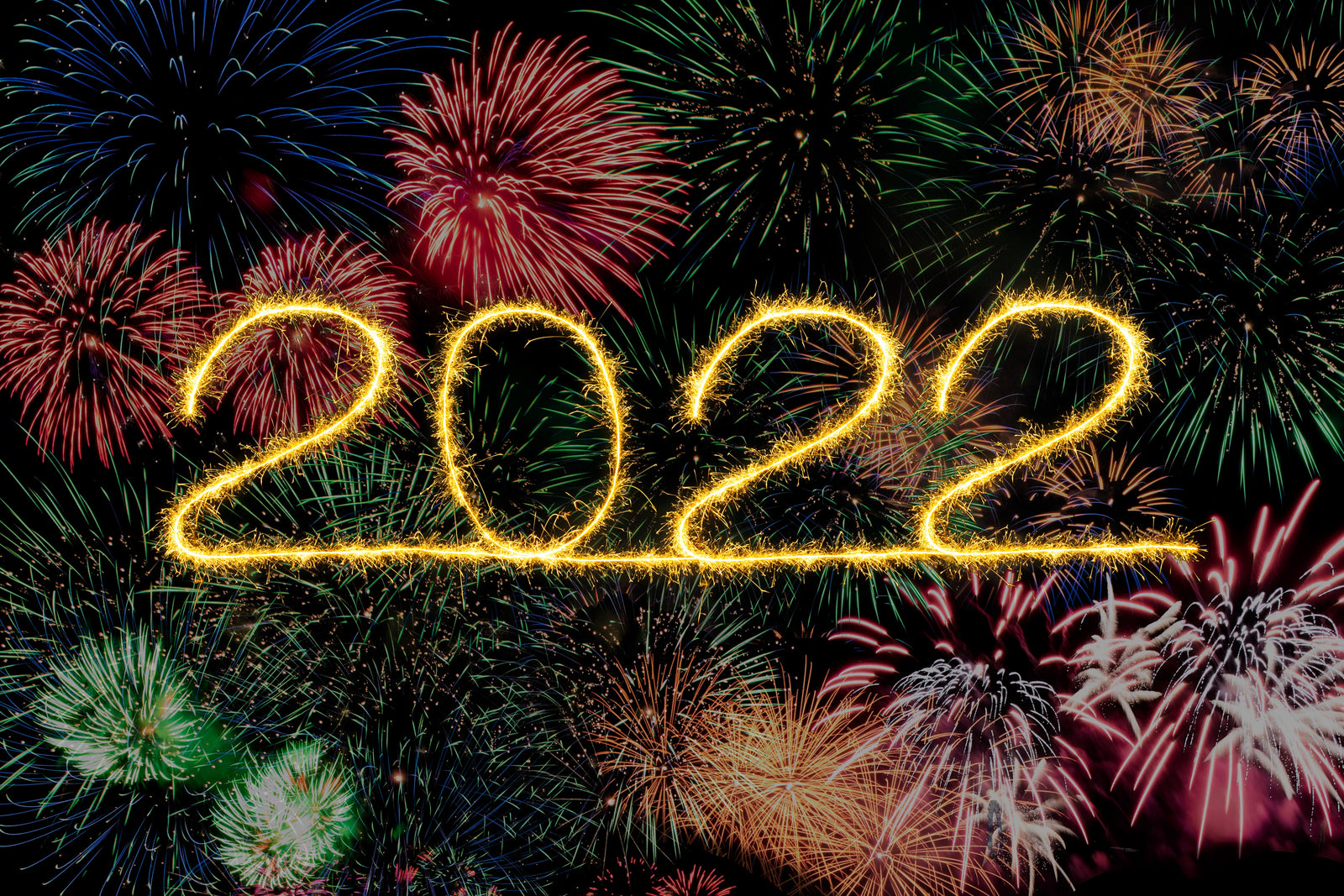 Now, we all know the holidays aren't complete until you've rung in the New Year in style. However, this year, it seems like the style may be less 'late night glam' and more 'pyjamas chic' than we'd planned (thanks, Covid!).
With uncertainty and increasing restrictions ahead, many of us are left without any party plans or, at the very least, much quieter plans than we had in mind. 
And since a night on the sofa is starting to look more likely, there's a chance that our go-to NYE fits of sequin dresses and glittery jumpsuits may be a bit too much. However, if you do want to don your best glam fit with your slippers on, kicking it back on the couch, you do that!
That said, many of us probably don't want to be going 110% on our wardrobe choices this year and, instead, will be opting for something a little more lowkey. 
So, to help you keep it comfortable, casual, and still incredibly stunning, we thought we'd compile a list of our top NYE outfit ideas for seeing 2022 arrive at home! 
Jeans and a Nice Top
Hey, you can't go wrong with the classics, right? Jeans and a nice top have been there for us girls through thick and thin, and you know you can always rely on this pairing for a simple yet gorgeous look every time. 
So grab your favourite jeans and find yourself a nice blouse to create the perfect festive, stay-at-home look this New Year's Eve. This look is cute enough to feel like a party outfit whilst still comfortable enough to tuck into a nice dinner and share some bubbly with your loved ones. 
To keep yourself feeling supported and your figure sculpted to perfection, pop on a shaping camisole underneath your shirt. It'll provide an extra bit of tummy control whilst gently contouring your curves to make sure you look and feel incredible all evening long. 
The Knitted Jumper and Leggings Combo
When it comes to cute winter outfits, a knitted jumper with leggings is an absolute winner! Cosy, comfortable, and incredibly chic, you really can't go wrong with this pairing. 
Simply grab your favourite comfy jumper (the bigger and fluffier, the better, in our opinion!), and pair it up with some supportive shaping leggings. Whether you're sitting on the sofa with your family all evening or having drinks with friends, this look is perfect for a cold winter's night. 
This look is so versatile, you can easily adapt it depending on where the night takes you. A nice pub dinner? Pop on a stylish heeled boot and winter coat. Out on the town? Well, grab your favourite red lipstick and glam heels, and you're all set!
Casual Bodycon Dress
Who says you can't look fabulous even if there's barely anyone around to see it? Stay sexy and casual with a super seductive bodycon dress. A trendy little dress suits every body type and every age. Plus, you can pair your dress with a nice pair of body shaper tights to help enhance your waistline whilst also offering an added layer for warmth.
Dress your fit down with a fluffy cardigan, or dress it up with your favourite bold lipstick, and you've got the perfect look for an intimate family gathering in your living room or even a festive Zoom call. 
And if you're concerned about having to deal with annoying rips in your tights, don't worry. All of our tights are made from premium tear-proof materials design-engineered to contour your curves and stand the test of time!
Just Your Intimates
Maybe you're seeing the New Year in on your own, or perhaps it's just you and your partner. If you're not in the mood to get all dressed up just to sit in your home, don't get dressed at all. 
You might think we're being silly or even a bit cheeky, but getting your body out more often can be pretty cathartic. Self-acceptance and body positivity is hard to achieve all in one go. But by getting comfortable having your curves on show and seeing your figure in its full glory more often, you will learn to appreciate and value your body much more. 
So why not save yourself some time when you're getting ready and wander about in your undergarments all evening? Simply slip on a simple and stunning non-wired bra to keep you comfortably supported all night, and pair it with a gently contouring pair of shaping panties. 
Whatever you end up wearing this NYE, make sure you're staying comfortable and supported with quality shapewear underneath your outfit! Shapewear can give you that added figure control to keep you feeling body positive and confident no matter where you go or what you wear. 
Above all, despite the current circumstances, we hope you are able to spend this New Year's Eve celebrating the end of this difficult year and welcoming in better 2022.
Stay safe, and Happy New Year!