Shapewear Tips: How to Tame 5 Trouble Areas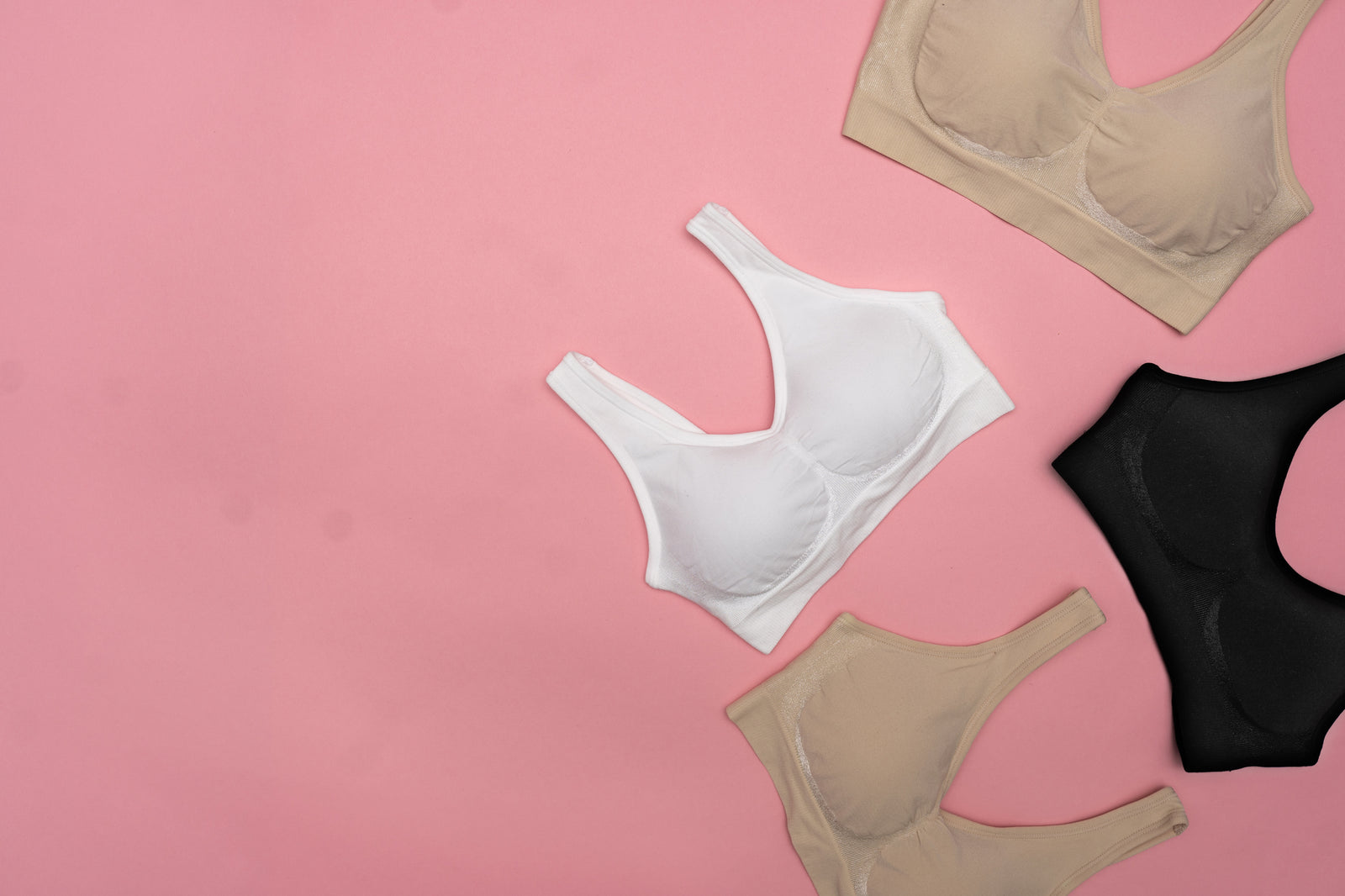 No matter your age, size or shape, there is one thing women can guarantee, we ALL have "those days".  
The days when nothing seems to fit, the days when our tummies feel a little bloated or those pesky days when we just seem to be lacking confidence altogether. 
WE HAVE SOME AMAZING NEWS!  Even when you feel self-critical, there is a solution to make you want to throw that loungewear to the side and reach for your favourite outfit…. And that's SHAPEWEAR!  A range of products to accentuate your inner beauty and make you feel at your best, all day, every day. 
Muffin Top
Oh no, not those dreaded two words, "muffin top".  Also known as "love handles", which does seem to make them sound slightly more adorable! However, I'm pretty sure we can all agree that this extra spillage over our jeans, skirts, or underwear is not only putting us off wearing our favourite dresses and Summer camis but can also feel uncomfortable.  No need to fear! The right kind of High Waisted Shaping Panty can take care of all those bumps and bulges. Remember, not just any shaping panty will solve your problem. It has to be a high-waisted panty that sits right below the bra line and gives you a 360° tummy makeover, so dust off that Bodycon dress, because now your curves are smoothed and set to impress! 
Side Boob
Side boob might look hot the likes of a Kardashian, but when it's not intentional, it can look unflattering and be uncomfortable, squashed and manipulated into a bra.  A larger size bra may well help ease those woes, but with the seamless, soft fabric of the Daily Comfort Throw-On Wirefree Bra, you will get the support you need, sans the uncomfortable dig so all your womanly curves are exactly where they deserve to be. 
Pooch
When we say "pooch", unfortunately, we aren't talking about your beloved pet dog!  We are talking about that extra little something that sits around your tummy, be it the making of the monthly "ladies time" or the post-pregnancy tummy which magically grew your babies for so many months!  However that pooch was created, if you fancy a little extra hand and support, we highly recommend High Waisted Shaping BoyShort. They firm those curves and control the jiggle with the added bonus of shaping the bum and giving you a smooth silhouette.  If the BoyShorts aren't your cuppa, try the High Waisted Shaping Panty for an extra slimming effect across the tum for the ultimate in smoothing. 
Chub Rub
Chub Rub- it's as uncomfortable as it sounds!  The rub of the inner thighs (and not in a Mills and Boon kinda way!), the wear and tear on your favourite jeans that have been discontinued (damn them!), but have no fear High Waisted Shaping Shorts are here to tone your thighs with the added bonus of a smoothed over tummy.  Or why not try the High Waisted Shaping Leggings?  The perfect solution for a smoother tummy and thighs which can take you from lounging in the comfort of your home, to throwing on your jacket and heading out, with the confidence you deserve. 
Back Bulge
Back bulge, it's a thing!  You aren't alone and that is why Conturve has a solution! Comfort Non-Wired Shaper Bra helps smooth out the skin under the bra line, eliminating the potential lumps and bumps and smooth out your silhouette. Non-wired, seamless and with breathable fabric, it's a brilliant solution to give you that extra lift and confidence. 
Conturve- helping you feel your most confident, all day, every day.