Pumpkin Spice and Everything Nice - 6 Outfit ideas to inspire you this Autumn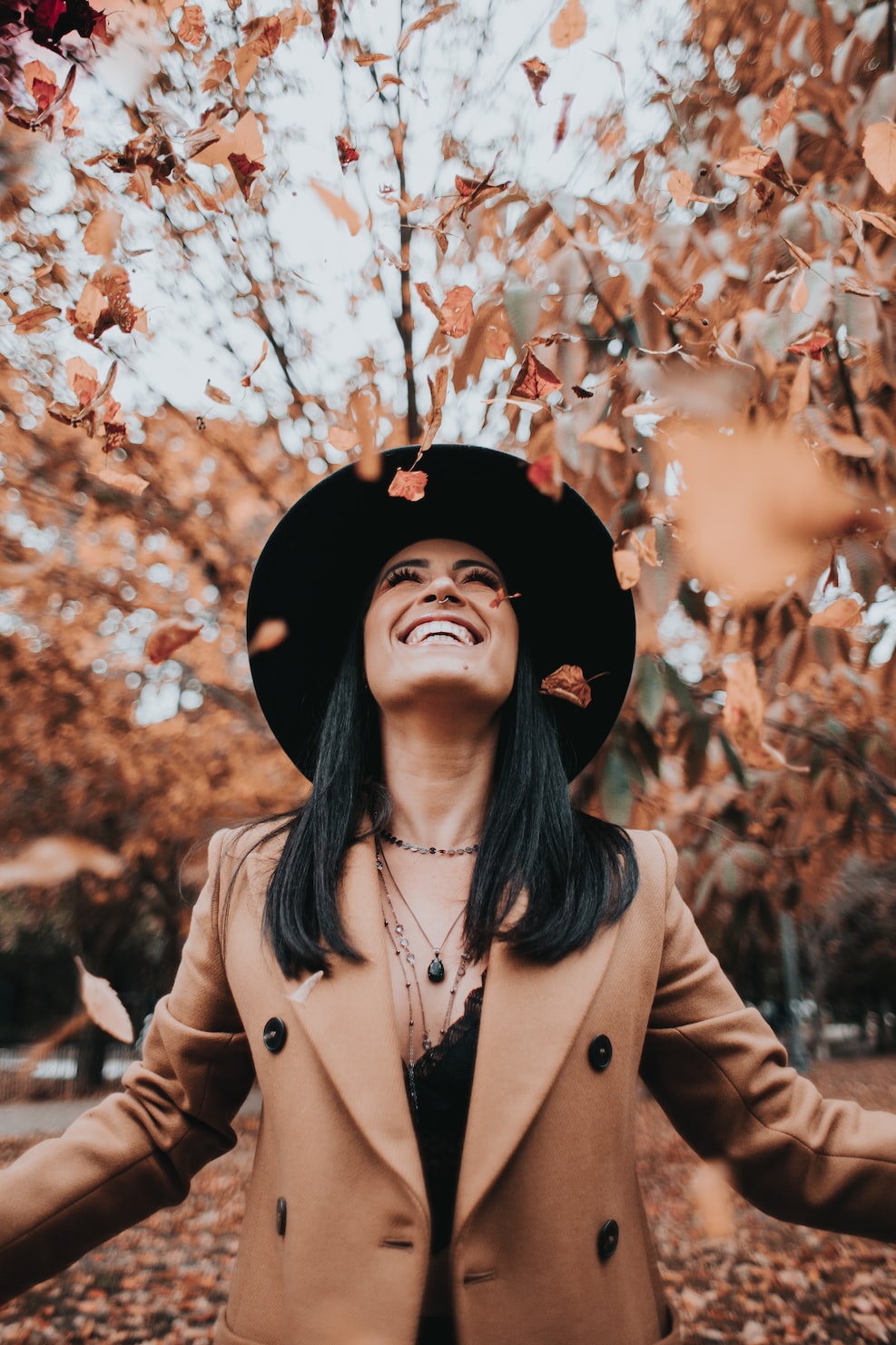 The floaty summer dresses have been hung up and put away for another year and that only means one thing, Autumn is here! As the crisp Autumn leaves crunch beneath your shoes, the low sun shines through your window and the smell of pumpkin-spice engulfs you everywhere you go, you know that it's time for that change of season.
Sometimes all you need is some inspiration to get your autumn wardrobe sorted and if so, you've come to the right place!
With the change of season comes the need for a wardrobe update and we've put some looks together to help keep you warm, stylish and step into the position of an autumnal queen!
Wrap up warm for an autumnal walk
Nothing beats the crunchy leaves, the chill in the air and the array of autumnal colours everywhere you look! If you're heading out for an autumnal walk then you'll need something warm, practical that makes you look like you've stepped right out of a magazine!
Keep warm with High Waisted Leggings that will keep you warm, boost your confidence and will go with almost anything! Throw on a thick jumper, wear your comfiest trainers and an oversized coat for that extra bit of cosiness. You'll be comfy enough to walk and stylish enough to feel amazing!
Go for smart casual for a café date with friends
If you're heading for a pumpkin-spice anything, then it's absolutely vital that you suit the autumnal setting you'll be in! Whether you're meeting up with friends, family or going for a relaxing café visit on your own then why not dress up for the autumnal occasion!
Go for the smart causal look and slip into the Scoop Neck Cami for a comfortable fit, a pair of leggings, a long loose top and big chunky cardigan to keep you warm. Pair it with some boots for an extra autumn touch and feel like the autumnal queen that you are, (especially if you go for a pumpkin-spice latte too!)
Show off your style in the office
We know how the dark mornings that Autumn brings can make it feel almost impossible to get out of bed, let alone get dressed and go to work. Having a new autumnal outfit can be that motivation you need to get out of bed, get ready and strut into work!
If a white shirt is your go to, stay supported and comfortable all day with the Daily Comfort Throw-On Wirefree Bra underneath. A popular autumn trend is the cable knit sweater vest so why not put this over the top! With smart trousers and loafers, you'll look like the perfect mix smart and stylish at work!
Get comfortable for your errands
On days when you have lots of little things to do, why not pumpkin-spice it up with a hint of autumnal fashion for your trip to the shop! The weather is turning colder, so you need to be as cosy and comfortable as possible for all the errands you need to make.
Opt for some comfortable pants like workout leggings, or floaty trousers that can be paired with a long-sleeved top and trainers. For an extra boost of confidence, the High Waisted Shaping Thong will ensure visibility under your trouser of choice whilst keeping you comfortable all day, not to mention make you feel extra confident!
Shop in style
Nothing beats a leisurely browse around the shops and if this is your plan then do it in style! If you've got a shopping day planned that you need a smart yet simple outfit for then don't worry, we've got the perfect inspiration for you! Whether you're planning to leave with plenty of bags, or just the one we've got you and your shopping day covered!
Our 40 Denier Tear-Proof Shaping Tights are the perfect place to start as they will go with everything and add a little extra to your outfit. We're loving cable knit at the minute and these would go perfectly over a cable knit dress with a pair of long boots for that perfect autumnal finish.
Dazzle for date night
If you've got a date night planned or a night out with your friends, then it's always a good idea to plan your outfit in advance to avoid any last-minute stress! Date night is the perfect opportunity to strut your stuff and own every room you walk into with your amazing outfit, your beaming smile, and your enchanting confidence!
If you're feeling fancy then we recommend a wrap dress as they're flattering, feminine and will match the occasion perfectly! Our High Waisted Shaping Lace Panty will stay in place, mould to your shape, and add a flirtatious element to your outfit!
Depending on the length, slip on some tights for a bit of warmth, grab your clutch bag and pick out your favourite shoes!
Whatever the autumnal occasion, we've got you covered with these six different outfit ideas that will encourage you to be your stylish, confident self! If it's time to put away the summer clothes, then don't worry as your new autumn wardrobe will work its magic and keep you feeling inspired all season long!
Keep us updated with your seasonal fits this autumn and shop at Conturve today for your vital additions to any outfit!