Our top five favourite body-positive books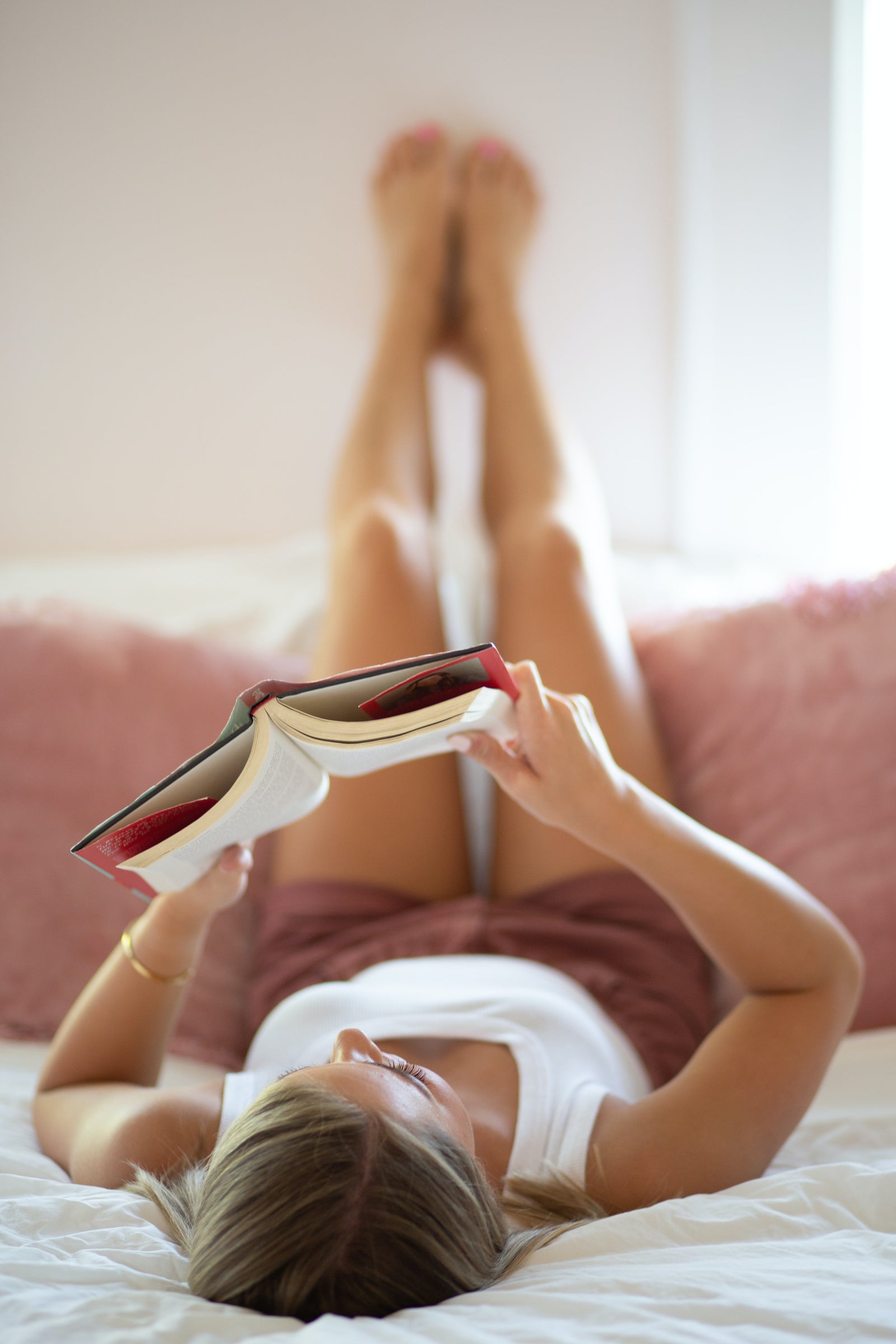 Are you the type who likes to get invested in a good book? Reading has so many benefits like reducing stress, improving your brain connectivity, and lowering your blood pressure. What's not to love?
If you're looking for something new to read or a different type of book from what you normally read, we've got you covered!
We've found some of the most inspiring and confidence-boosting books that celebrate body positivity in their own, unique way!
1. Body Talk by Kate Sturino
This book is an uplifting, upbeat, and empowering read as it talks about self-acceptance, body positivity and all things inspiring.
Kate Sturino is a plus-size style and beauty blogger and influencer and strives to make all women around her feel as confident and comfortable in their skin as she does.
Lacking one in her personal history, Sturino stands in place as a strong female role model as she encourages and inspires readers to take control of their lives and get rid of negative body image thoughts.
With space to answer prompts, and note down feelings and thoughts, readers can become involved and inspired as they take away positive affirmations and a new confident outlook.
2. Selfie: How the West became self-obsessed by Will Storr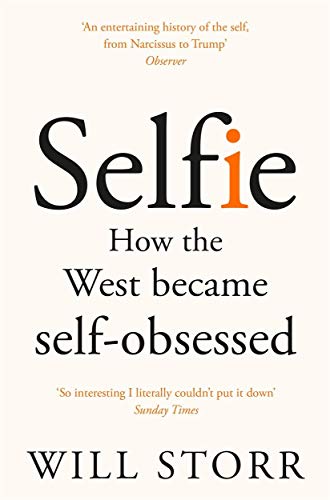 Do you find yourself stuck in the bad habit of comparing yourself to people on social media? Or do you feel like you're constantly trying to act and look a certain way?
Storr dives into these feelings and illuminates the issues that can come alongside these comparisons and the pressure they put on us.
This modern and interesting book explores the effect that being bombarded with social media, social expectations and beauty standards have upon each of us.
The impact of social pressure is explored and investigated as Storr looks at what happens to us as we're exposed to them. It unravels the ways we treat ourselves if we feel we cannot meet the standards we feel we must meet and the reasons why.
This book is a thoughtful and fascinating look at the effects of modern society and has you gripped as it divulges into the impossible standards we all put on ourselves.
3. Love Your Body by Jessica Sanders
Do you ever wish you could go back in time and tell your teenage self not to worry so much?
You may have lacked confidence in yourself and needed someone to tell you that you're not alone and that other people feel the same as you.
It's never too early for body positivity, and this book is a great place to start for that boost of confidence. This book is aimed at teenagers and offers a raw, personal story about Sanders herself who learnt to appreciate her body.
The book is based on Sander's own experience of being the tallest in her class and feeling insecure and self-conscious as a result. Over time, she became comfortable with her height, and herself and learnt to appreciate her body.
This inspiring and positive book offers insight into insecurity and ways to overcome it. The illustrations add to the book's quality and will entice you even more!
4. Beautiful You by Rose Molinary
If you want to become more involved with your reading and boost your confidence daily, this guide to radical self-acceptance may be the perfect book for you!
This book aims to encourage women, no matter their shape, size, or colour, to feel empowered, confident, and beautiful as it gives readers a 365-day action plan to work towards feeling their absolute best!
The book is designed to help women regain confidence and break harmful habits of self-criticism and replace it with a newfound love for themselves as they learn to appreciate their bodies, and themselves.
With inspirational thoughts, Molinary teaches and encourages readers to manifest a healthy and positive outlook on life through daily actions that result in a blossoming love for themselves and others.
5. Body Positive Power by Megan Jayne Crabbe
Have you ever found yourself holding off from being happy until you reach a certain weight?
We're all guilty of it. We convince ourselves that we'll be happy once we reach a specific weight and only then, can we feel the happiness in our lives.
This mindset limits your happiness as putting too much pressure on yourself to reach a certain goal weight can be damaging, and this book shows you how to accept yourself for who you are.
Megan Jayne Crabbe inspires readers to take their power back and discover what it means to be, and feel, beautiful.
Having endured personal struggles, Crabbe celebrates a new way of seeing the world, seeing yourself and celebrating yourself just as you are.
This inspiring read will leave you feeling positive and empowered as it's a breath of fresh air that pushes confidence and happiness, no matter who you are.
Take your power back, increase your confidence, and feel empowered as you let each author whisk you away into the world of positivity and happiness!
For that extra boost of confidence shop online at Conturve today!