Our Top 6 Essential Work From Home Self-Care Tips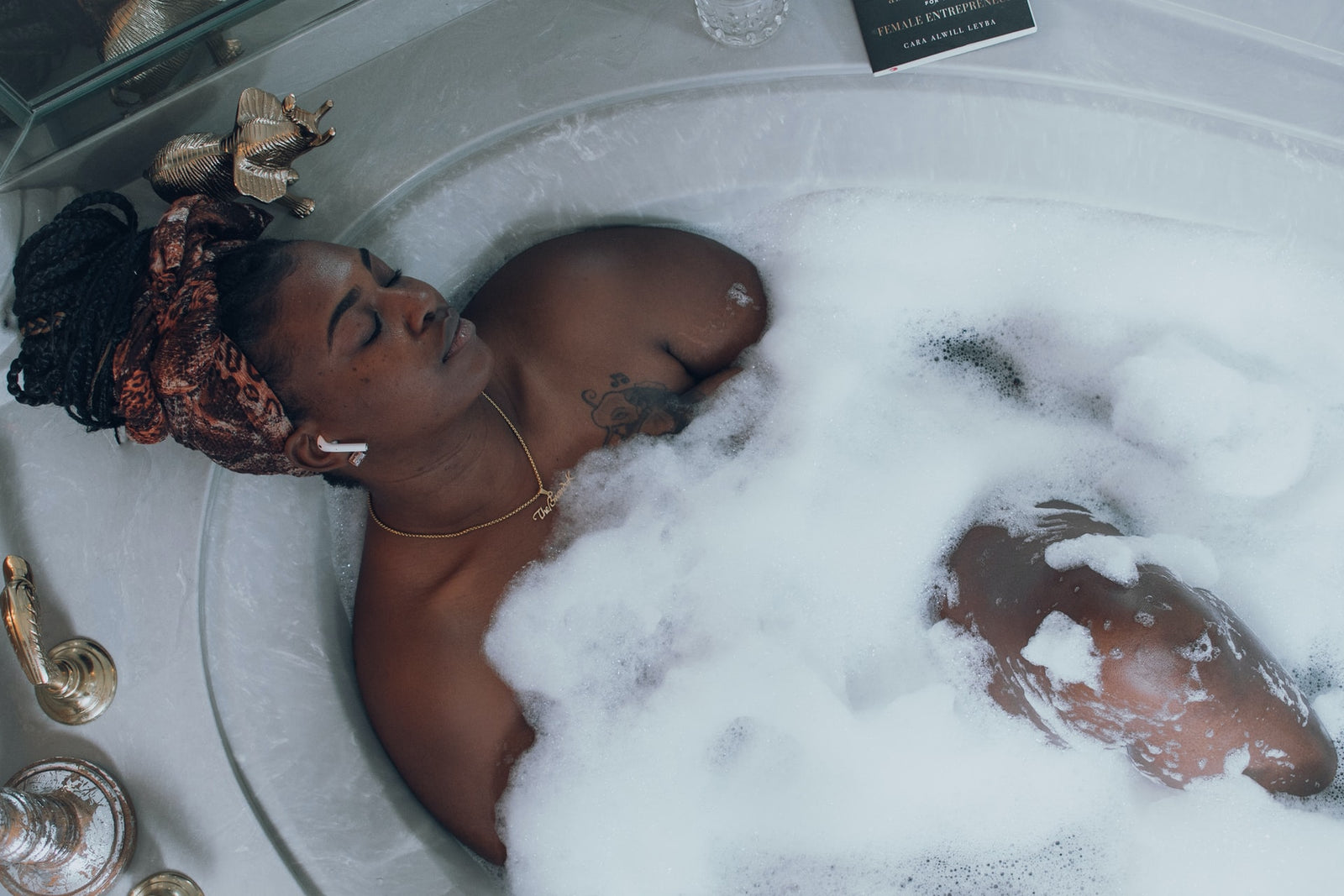 Remote working has very much become the new normal for many people nowadays. But, as much as we enjoy the perks of working from home (ahem, all day PJs), it's safe to say that there are also some downfalls too. 
Whether you're a working mum juggling your professional life with childcare, or you're simply still trying to find that ideal middle ground between work time and personal time, remote working can wind up taking a toll on our mental health.
Here at Conturve, we are all about prioritising self-care while working from home. Taking a few moments out of your working day to focus on yourself is essential for staying grounded and maintaining a healthy headspace. 
So if you need to work on your work from home self-care game, we've got you covered. Here are our top 6 essential tips for a happier and healthier remote working life!
Create a morning routine
When remote working, it's so easy for our routine to fall into disarray. You don't have to get up early to get ready for work when your commute is to your computer and your dress code is none existent. 
However, routines are often what ground us and help us feel productive and engaged in our daily lives. Without one, we can very easily feel as though we're not at our best.
So, when working from home, continue to set your alarm and get up and showered like you would if you were going into an office. Of course, you can skip the suit and opt for something a bit more casual, but try and keep almost everything else the same.
You could even use the extra time in the mornings to create a longer, more meaningful morning routine, such as starting the day with some meditation, creating a longer skincare routine, or putting the effort into making yourself a more balanced breakfast. Think about whatever activities or habits would make you happiest and incorporate them into your start of day routine!
Move your body
When you're working from home, it's easy to fall into a more sedentary routine. For many of us remote workers out there, the most amount of walking we do in our working day is to the kitchen for lunch! 
But getting active is so important for mental wellbeing. Exercise can help boost your energy levels, improve your mood, and can even help you sleep better. So make sure you're scheduling something physical into your daily routine when working from home. 
This could be jogging in the mornings, yoga at lunchtime, or anything that gets your pulse rate up and endorphins pumping. Even simply scheduling a daily 30-minute walk is a great way to stay healthy when working from home!
Eat nourishing foods
Diet influences every single part of us. From our skin to our sleep to our happiness, what we put in our bodies has the potential to make us feel incredible or feel like rubbish. That's why maintaining a nutrient-rich and balanced diet whilst working from home is crucial!
Superfoods such as salmon, grains, avocado, and nuts have all been proven to help boost your mental wellness and cognitive performance. So, next time you're at the shops buying food for the coming week's meals, try to make sure you put some of these highly nutritious food items in your basket. 
Before you start thinking we're suggesting you only eat rabbit food, don't worry. We're not saying you've got to totally ditch the chocolate or hide the carbs. In fact, carbs are great for your energy levels, not to mention the joy that carby foods such as pasta and pizza bring into our lives. 
A healthy diet is simply about moderation and making sure you're giving your body both what it wants and what it needs.
Don't skip your breaks
When your home is your office, it can be challenging to achieve a healthy and functional work-life balance. So many of us remote workers fall into the habit of checking our emails after hours or working through lunch breaks. 
But this will only result in increased stress levels, lower productivity and performance, and potentially even burnout. And that really isn't any fun. 
Our top self-care tip for work from home days is to make sure you honour your breaks throughout the working day. When lunchtime rolls around, give yourself a minimum of 30 minutes of zero screen time. 
Eat your lunch, pick up a book, or maybe even do some yoga. Whatever you do, find something that helps you switch off from work and focus on yourself. No folding laundry or tidying the kids' rooms, this is your time, and you should spend it on you!
Treat yourself to moments of self-love
There's nothing more rejuvenating than taking time to treat yourself to some well deserved TLC. We're firm believers that scheduling in regular moments of pampering and relaxation is one of the best self-care tips for mental health management. 
Everyday life can get so busy, so it's essential to slow down and refocus your mind now and again. Whilst you may not be able to find time to do this during your workday (and you really don't want to rush your self-care!), you should definitely book in a few hours in the week to relax and pamper yourself. 
Spend half an hour in a hot bath one evening or make the time to put on a face mask once a week. By honouring simple moments of you-time, you'll be surprised just how much more at peace you will feel. If you want more simple self-care tips, check out our blog on Home Spa Ideas!
Choose comfy clothing
Ladies, if you're still wearing a wired bra whilst working from home, you're doing it wrong. Hands down, the best part of remote working is that you can pretty much wear whatever takes your fancy. Well, within reason, that is. 
Make sure you're as comfy as possible with our 24/7 Comfort Non-Wired Shaper Bra. It's supportive without the irritation of an underwire, and the wide banding ensures your shape stays smooth and bulge-free. Plus, this bra is so comfy; it has pretty much put us off wired bras for life!
And why not pair your cosy WFH jumper or Zoom call appropriate top with our High Waisted Shaping Leggings. Not only are they comfy enough to wear all day long, but you could also wear them to work out, or you could even dress them up with a nice shirt for a quick outing. 
They are such a versatile wardrobe essential; these leggings even inspired a blog on the many ways you can style your body shaper leggings!
When the lines between life and work are blending more than they should, it's always a good idea to take a step back and reevaluate our routine. Find ways to incorporate mindful practices into your everyday life to stay on top of your mental health and keep high stress and anxiety at bay. 
For more tips and tricks on how to live your life happier, healthier, and more empowered, check out our
other blogs
covering all things self-care, body confidence, and shapewear!