Our Top 5 Winter to Spring Transition Outfits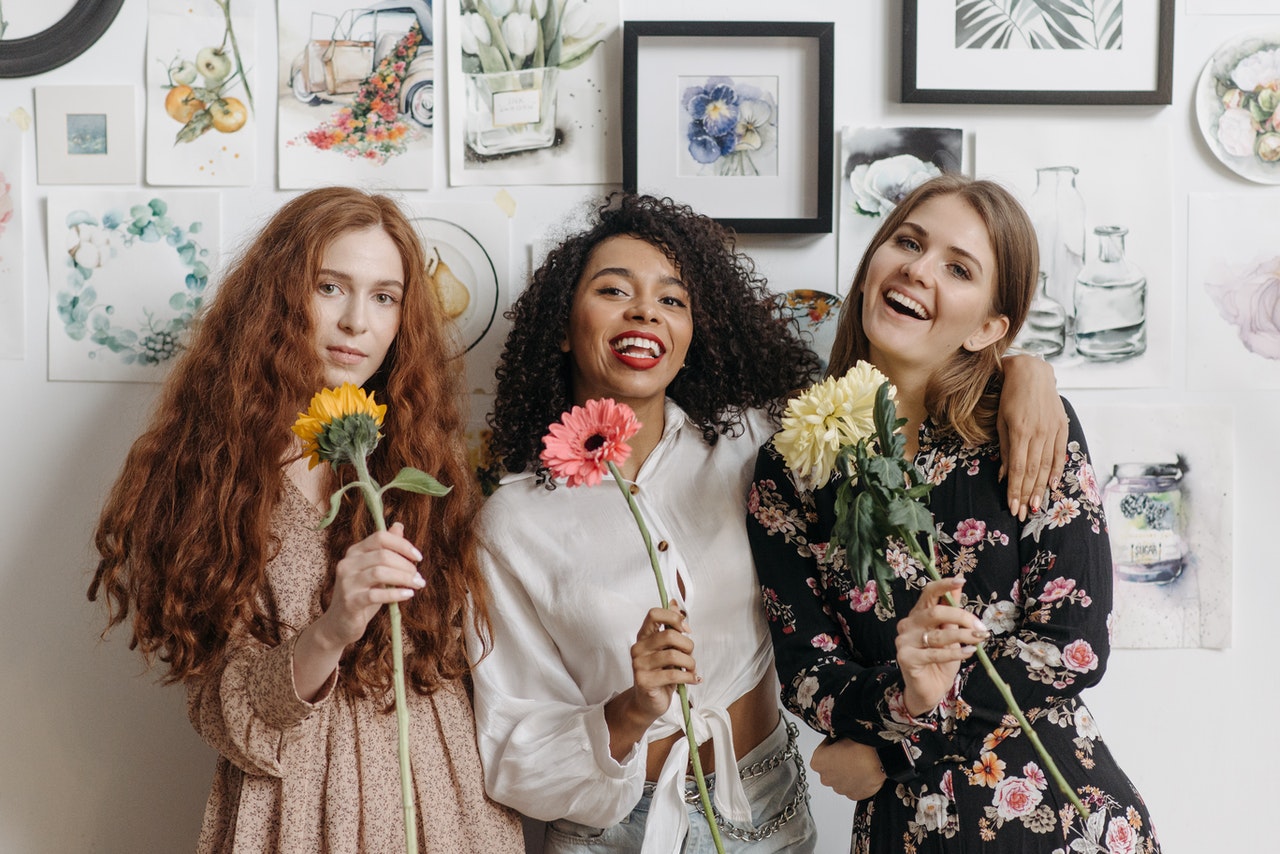 For the first time in what feels like millennia, we are going to have a pretty normal springtime. That's right, put your lockdown PJs away and get ready to spruce up your wardrobe just in time for a warmer and more colourful season.
Let's face it, we all know that transitioning our clothing from the bleakness of winter to the springtime sunshine can be a bit tricky. Especially if you've become accustomed to wrapping up warm in fluffy slippers and cosy tracksuits like many of us have.
Well, lucky for you, we come bearing tips on how to transition from winter to spring fashion without feeling like you're dressing for the wrong weather.
At Conturve, we all put our heads together and came up with our top 5 winter to spring transition outfit ideas so you can stay stylish and comfy this changing season!
Spring dresses & layers
Floral patterns and bold colours are the trademark looks of springtime. So, if you are searching for cute spring outfits that can keep you warm whilst still giving off those sunny weather vibes, look no further than a simple spring dress paired with lots of cosy layers!
The perfect look for a picnic, a brunch date, or even a casual stroll through town, you really can't go wrong with a gorgeous floating dress in an eye-catching print. And, for those chillier days before spring is here in its full glory, you can easily make your look a bit more snug with some simple layering.
Start your outfit off with some super sleek Tear Proof Shaping Tights to keep your pins warm and your figure snatched! Then, layer up your look with a cute knit cardi, a scarf, and a chunky jacket or coat.
We're huge fans of pairing our girly spring dresses with a heavy leather jacket to live our full 90s grunge fantasies! Trust us; this is a winter to spring outfit you'll want to see through until the summer!
Lounging essentials
When it comes to more casual spring outfits, loungewear is where it's at. Whether you're into the matching tracksuit co-ords or you prefer to mix up your styles, loungewear styles are ideal for taking you from the wintertime into spring.
Cosy and super comfortable, loungewear is incredibly simple to layer up, meaning you can adapt your look around the everchanging temperatures of this transitional period. Plus, the best thing about loungewear is you can wear your casual fit either as it is whilst you fulfil your daily duties, or you can amp your look up a bit with a nice jacket and some bling.
And since loungewear is all about the comfort factor, make sure you're as snug and comfortable as possible with our Daily Comfort Wirefree Throw-On Bra! Our bras come with wide banding around the back and over the shoulders to prevent the all too common irritation of bra straps, whilst the super soft smoothing material helps your figure stay shaped to perfection. Yes, that means no more unsightly back bulge!
Honestly, our bras are so comfy we've officially decided to ditch the wired bra for good!
Statement coats
Every fashionable gal needs a solid statement coat they can fall back on. And, not just because they are essential for perfecting the winter to spring outfit. A fabulous coat can truly turn any and all casual spring outfits into a look that is both sophisticated and refined.
Plus, the right statement coat can take you all the way through to the summer and can be worn for pretty much any occasion.
The classic trench coat is very much in again, and we are all about it! Pair your long coat with loungewear for a super casual spring outfit perfect for strolling around town and running errands.
Alternatively, pop your trench coat over a super cute dress for a nighttime fit that looks incredible and keeps you cosy!
Our personal favourite styling combo is to contrast the loose A-line silhouette of a long coat with a tight dress that accentuates our natural curves and lines. For a smoother shape and an hourglass figure that really stands out, check out our High Waisted Shaping Panty!
Lots of knit fits
This wouldn't be a blog about winter to spring outfits for women if we didn't include a shoutout to knits. From simple cardigans to full knitted dresses, we love layering up in cosy, wooly fabrics to keep us warm throughout the chillier days before spring hits its peak!
One of our favourite things about knitwear is how versatile it is. You can pair your knitwear with denims and boots for a day out or suit pants and heels for work. Plus, the same knit can take you from wintertime well into spring if you get your layering right.
Keep yourself warm in the colder days with a chunky scarf and a warm coat, and then draw back the layers when the sun comes out.
If you're anything like us and get easily irritated with itchy knits against your bare skin, pair your knitted piece with a shaping Scoop Neck Cami. They are supportive and subtly smoothing, whilst the light stretch fabric offers total breathability whatever the weather!
Anything with leggings
If you're looking for the perfect plus size spring outfit for this changing season, look no further than the trusty legging. Simple yet versatile, there's something about the way that leggings emphasise fuller figures that really can't be understated!
Our ultra-breathable and figure-defining High Waisted Shaping Leggings are perfect for staying comfy whilst also getting that smooth hourglass shape we all love. Stay casual and pair your leggings with a sweater and a coat for a simple daytime look, or get classy with a statement blouse.
Get more tips and tricks for how to style your shaper leggings with our 3 Looks, 1 Pair of Leggings blog!
There we have it – our top pick of winter to spring transition outfits that will have you comfy and stylish as the seasons change. As you can see, it's all about getting smart with your layers and making the most of what you already have lined up in your wardrobe.
Now that you know how to transition from winter to spring, we hope you have tons of fun creating new, stunning looks for your upcoming plans. Because, whether you're into your bold floral prints or you're a lover of all things lounge, there are dozens of styling choices and clever combos that'll have your wardrobe spring-ready in no time!