Our guide to the best shapewear for plus size ladies!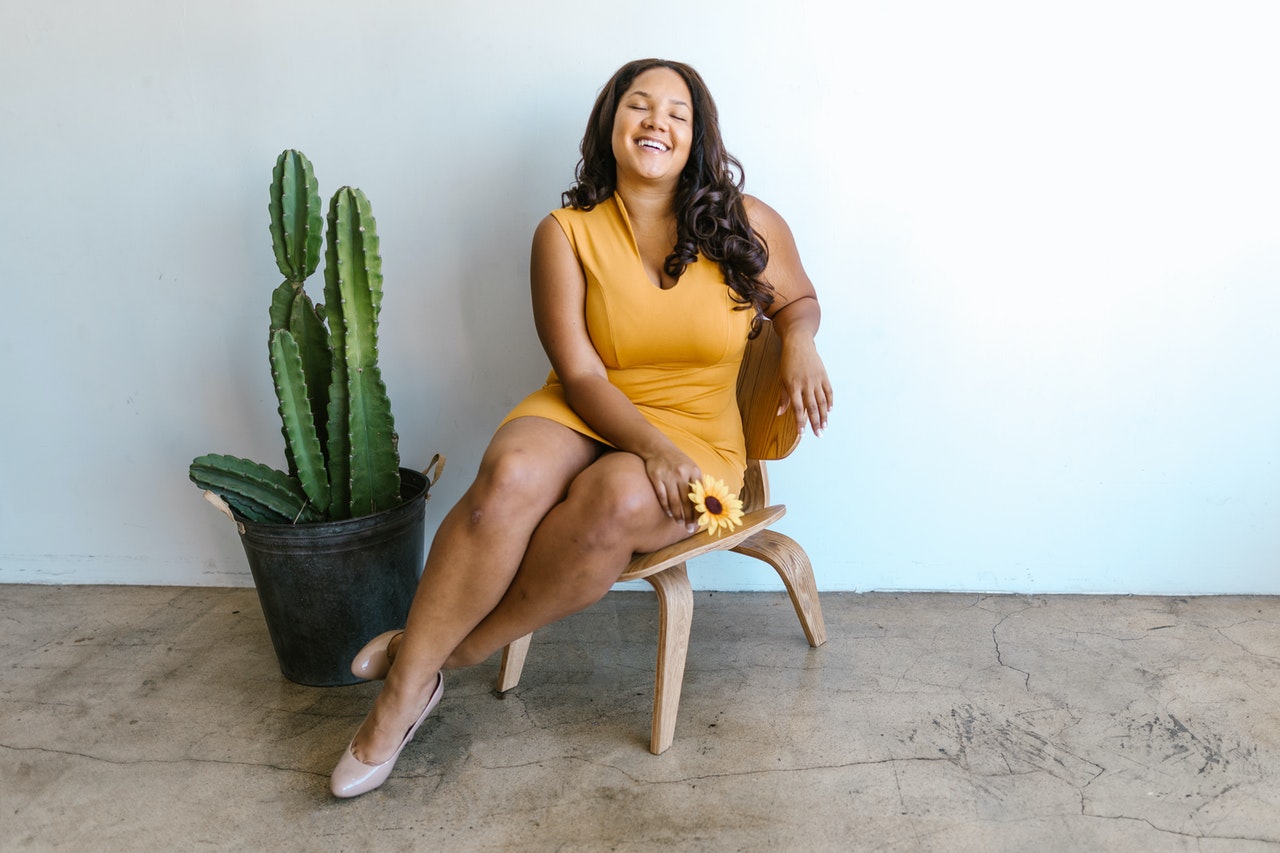 Gone are the days when plus size women wore shapewear because they felt they had to. Now we know that shapewear is not about hiding or diminishing what curves you have. Instead, it's about accentuating and emphasising your figure to its full capacity!
Here at Conturve, we believe that shapewear can be a powerful tool of self-love and body positivity. Shapewear can encourage you to embrace and flaunt your curves in ways that you might not have felt comfortable doing so before.
Achieving total body confidence does not happen overnight, but having a pair or two of shaping garments to hand can be a great way to get you feeling more comfortable with the skin you're in!
So, to help all you gorgeous curvy beauties out there, we thought we'd put together a guide on the best shapewear for plus size ladies!
Which shapewear is best for plus size ladies?
What shapewear fit works best for you will depend entirely on what you wish to get from your shapewear. Everybody is different, and every woman feels differently about her body.
For this reason, it might take a bit of thinking to figure out what the best plus size shapewear for your figure is. But don't worry, our guide is designed to make your shapewear journey as seamless and straightforward as possible!
What area do you want your shapewear to target?
As hard as we try to accept our bodies without fear or hesitation, we all know it's not that simple. Each of us faces our own unique challenges when it comes to self-love, and that's okay.
In our experience, many women look into buying shapewear with a specific area of their body in mind. Note that we are not using the term "problem area" as there is nothing problematic or troublesome about your body!
Instead, consider how you want shapewear to help you find more confidence in your figure. Perhaps you might feel more comfortable wearing a tight dress if your silhouette was a bit smoother? Or maybe you want to emphasise and shape your hips and thighs to get that hourglass shape we all love?
Whatever area of the body you want to show some love to, there is a shapewear fit out there for you!
Here are our top picks for you:
What is the occasion?
This question is key to figuring out which plus size shapewear fit is best for you. Consider factors such as the cut of your dress and what the temperature will be like where you are going. You might find that some body shaper fits work better than others depending on the occasion.
Here are our top picks for you:
If you want more guidance on finding the best plus size shapewear for your special day, check out our blog on How to Pick the Perfect Shapewear for Your Wedding Dress!
Are you looking for everyday wear?
One of the factors to include when looking for the best plus size shapewear for you is whether or not you want something that you can put on every day or something you'll reserve for special occasions.
Whilst our shaping panties and shorts are more than suitable for everyday wear, you might not feel like they are necessary if you're relaxing at home in a comfy pair of tracksuit bottoms or an oversized, cosy jumper. So for those moments when you're lounging, sleeping, or working out, there are other shapewear options for you.
Here are our top picks for you:
How do I know what size body shaper I need?
When shopping for plus size shapewear and bras, you want to ensure you're getting the right size. We've all heard the tales about shapewear pants that leave your body red and irritated or that are so tight you're unable to finish even a single meal. If either of these ring a bell, you're wearing the wrong size!
Some ladies do believe that the smaller size the better the effect of your shaping garment but this is a mere myth (that we debunked in our Shapewear Myths Debunked blog!). Shapewear should be comfortable and breathable, giving you total mobility and allowing you to eat, drink, breathe, and exercise as usual. That's why proper sizing is so essential!
So grab yourself a tape measure and follow our easy peasy guide below to figure out your proper size!
For more tips on picking the ideal shapewear fit for your figure, check out our How to Choose the Right Shapewear blog!
Similarly to your shapewear, you want to find a shaping bra that fits your bust perfectly. You want to measure around your ribcage and around your bust (as indicated in the picture below).
Once you've got your two measurements, use the tables we've inserted below to find your perfect fit!
Get more help on how to choose the perfect fit for your shaping bra by following our bra fitting guide!
There we have it – the best shapewear for plus size queens!
Now you've got the know-how, it's time to go forth and browse our wide range of shapewear designs to find yourself a fit that will have you feeling happy, comfortable, and confident!
If you wish to get more plus size shapewear tips, please don't hesitate to check out our Ultimate Curvy Girl Guide to Choosing the Perfect Shapewear. It's packed with commonly asked questions, measurement guides, and more!