How Shapewear can benefit your costume this Halloween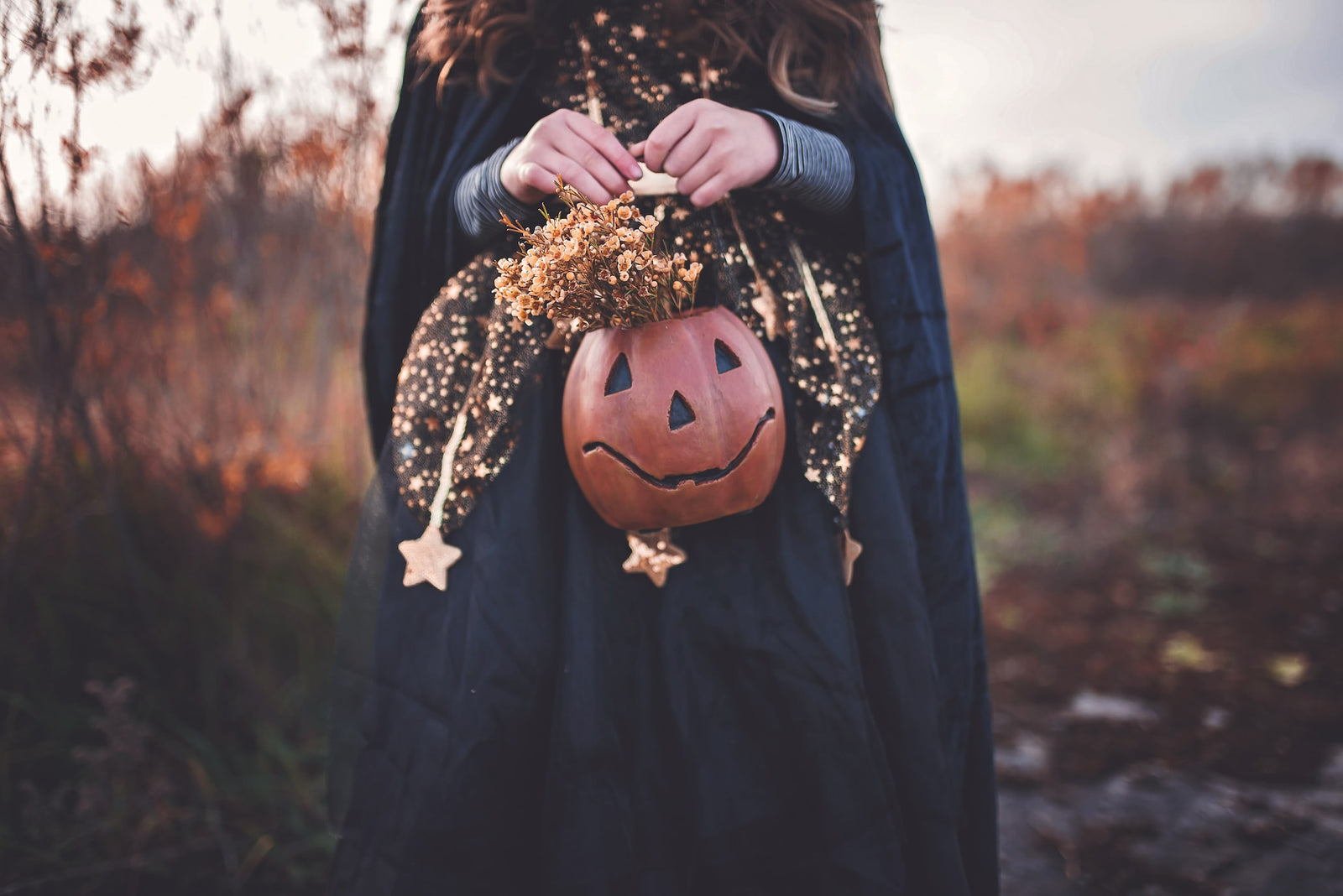 Spooky season is here; Halloween is today! Those decisive decisions about your costume must be made soon! Have you decided on a costume or an outfit yet? Well, fear not, you still have some time to make your mind up about your Hallow-queen outfit!
Whatever your plans are, feeling confident in your own skin is so important, and we're here to help with that! If you're planning your costume, then make sure to add shapewear to ensure your comfort for the full night. No matter the costume, we have the right shapewear to make you feel boo-tiful!
Whether you're attending a petrifying party or going on a horrifying walk through a haunted house, we've got the perfect shapewear to go underneath your costume that'll lift your spirits and make sure you're pick of the patch whatever you wear!
Tights for Fright Nights
The cold winds that Halloween brings tends to linger in the air, casting a spell of coldness upon all our Halloween fun! With that in mind, plan your outfit around our multifunctional tights as they add a sense of warmth (always necessary) and add a little extra to your costume!
Wearing a dress but want a boost of extra confidence? Our Tear-Proof Shaping Tights will secure your comfort and confidence as they keep you feeling fabulous and go with any outfit!
Our anti-slip waistband keeps the tights in place all day as they stay put and stops any annoying rolling down or uncomfortable adjustments, so you'll feel fang-tastic! The seamless design and the opaque look will go with any outfit, so whether you're Superwoman, Marilyn Monroe or a pretty pumpkin, our tights have got you covered!
Creepy Camis and Boo-tiful bras
October's cold, spooky nights require plenty of support, so be sure to incorporate this into your Halloween costume this year. Our Scoop Neck Cami can add this as it can be worn on its own or as an undergarment and will keep you comfortable and supported all day and night.
Our cami offers medium support and gently flattens your tummy, giving you that boost as you strut your way through the night, whatever your costume! Whether you're a creepy witch, an angel or a zombie, the cami can push your costume and give you the confidence you deserve.
If your costume requires something a little more hidden, our bras can give you the support you need whilst keeping you secure as you dance the night away! The wire-free design means they're comfortable and can go under any costume, so whatever you wear, you've got it, so haunt it!
Petrifyingly Perfect Panties
As the autumnal wind swoops Halloween, it can be daunting to put yourself out there and dress up for the night. If wearing something a little more out there than average sends shivers down your spine, then don't worry; we understand, and we're here to meet your comfort needs and help you sparkle!
If you feel like going for a dress, a top and skirt or even trousers and a top, an extra boost of confidence is always a good idea! Our High Waisted Shaping Panty will give you everything you need and more as you trick-and-treat Halloween night with your spectacular costume and even better confidence!
If you feel like something a little more feminine underneath your costume, our High-Waisted Shaping Lace Panty adds a more flirtatious feel to your air of confidence. If you're dressing up as Marilyn Monroe or someone whose energy you need to tap into, adding a little lace will do this for you!
Of course, depending on your costume and the length and style of your specific outfit, you might prefer to opt for our High Waisted Shaping Thong to avoid VPL and give you total invisibility! Whatever your outfit, costume, or style of clothes, we have the key to your confidence, as you'll feel completely eerie-sistible!
Scarily Spectacular Shorts
Last but not least, we have our range of shorts designed to make any costume or outfit feel secure and boost your confidence! If you're wearing a longer or shorter skirt than usual, then we have the perfect shorts that will enhance your confidence and leave you feeling on top of the world!
If you're dress or skirt goes to or past your knees, then why not slip into our High Waisted Shaping Shorts for a supportive and comfortable addition to your costume? The shorts mould to your unique shape and don't dig, meaning you have all day and night to feel and look amazing!
If you're opting for a shorter skirt or want your shorts to be a little more discreet, our High Waisted Shaping BoyShort. With the double-layered silicone strips to keep them in place all day, they'll be so comfortable that you'll forget what's given you such confidence!
Whatever your costume or your plans this Halloween, we want you to feel as impressive as possible as you deserve! Enjoy your night and any plans you may have, and remember to trick and treat yourself!
For the perfect addition to any costume, shop at Conturve today!