Conturve's 10 Ways to Celebrate IWD 2022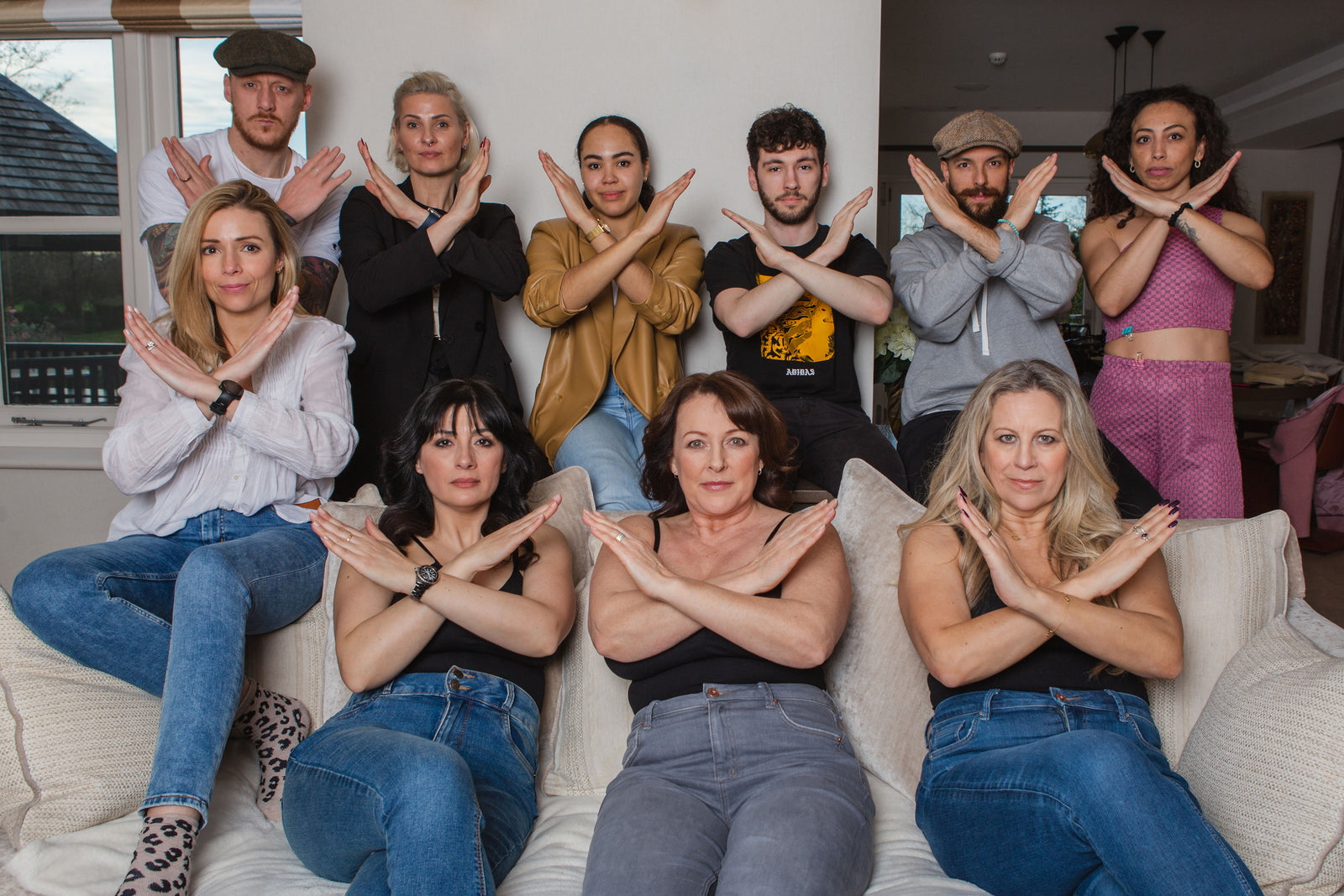 Hey, you! Are you ready to smash the patriarchy? Good, let's begin. 
Each year, 8th March marks the annual celebration of International Women's Day - a day dedicated to commemorating the achievements of women and raising awareness of the remaining challenges we face. 
For decades, IWD has been a time to start transparent discussions on complex issues and this year is no different. With the theme for IWD2022 being #BreakTheBias, there has never been a better time to confront stereotypes and prejudices affecting the women both around us, and in the world over. 
But just because this day touches on sensitive topics, doesn't mean you can't spend time having fun with the women in your life that you love the most. 
Here at Conturve, we can't wait to get stuck into some empowering activities, and you can bet that we've got some fun, inclusive, and impactful International Women's Day ideas in store for you too!
Why is the 8th March International Women's Day?
Before we jump headfirst into our top list of fun IWD2022 ideas, let's take a short detour to learn about the history of the day. After all, knowledge is power, ladies!
The earliest reported version of "Women's Day" was in the early 20th century in New York City. During these early years, the day was primarily aligned with the Socialist Party of America and was yet to be a mainstream holiday. 
Additionally, the day was formerly celebrated by socialist activists in America on the last Sunday of February. It wasn't until the mainstream spread of the holiday throughout the feminist wave of the 1960s that the 8th of March was elected as the official date for "International Women's Day". 
By 1977, the United Nations declared the 8th March a formal international day of celebration for commemorating the cultural, political, and social achievements of women from history, as well as bringing attention to issues facing women across the globe. 
What does #BreakTheBias mean?
Each year, the UN dedicates a different theme to International Women's Day with the intention to raise awareness of a particular issue or obstacle women across the globe face today. 
For International Women's Day 2022, the theme is #BreakTheBias, with the aim being to tackle discrimination, celebrate our differences, and promote gender equality for all. 
This year it is particularly important to think about the intersectionality of gender discrimination. And by this, we mean to think about what different biases exist for some women and not others. 
For instance, when in a discussion about the gender pay gap, be mindful that the women most disadvantaged by pay inequality are, in fact, women of colour. Whilst white women have seen their pay gap widen since the 1990s, Black African women, Pakistani women, and Bangladeshi women are still being left behind. 
So this year, when you're planning your IWD festivities, consider the intersectional biases different women face, and remember to promote equality for all women. 
Host an IWD coffee morning
Whether you're celebrating IWD with your friends or with colleagues, a coffee morning is a great way to encourage impactful yet positive conversation whilst also raising some money. 
Plus, when discussing hard-hitting gender issues, sometimes it's nice to keep the atmosphere light with some hot beverages and biscuits. Especially if you and your pals aren't the 'protesting-in-the-street' kind of gals!
You could create ice-breakers to get the conversation flowing, such as cards with essential female-focused trivia on them or personal questions (e.g. 'Who is your feminist icon?'). From here, you can steer the conversation to discuss any topics relevant to this year's theme of #BreakTheBias.
If you're at work, this might also be an excellent opportunity to bring together all the different women at your organisation to discuss their experiences with bias and how they've overcome them. You never know; you might end up creating some great mentoring relationships!
And, if you want to incorporate some philanthropy into your coffee morning, why not host a fundraising bake sale or even just bring a collection pot so everybody can chip in? Raising some cash for a good cause and having a natter over some biscuits doesn't sound like a bad morning at all, does it?
Support a female-owned small business
It may not come as much of a surprise that the majority of business owners in the UK are male. This IWD (and every other day you can!) try and support women-owned businesses in your local area. 
This could include grabbing your morning latte in a local female-owned coffee shop or doing some shopping at a fresh fruit and veg shop ran by women. All that matters is that you're promoting and supporting women in business. 
Plus, try and normalise making this a part of your everyday routine. If you're someone who gets your jewellery from the high street, make a permanent swap to an independent, female jewellery crafter. It really couldn't be more simple.
And make sure you don't keep your favourites to yourself. Word of mouth can be a powerful tool, so if your favourite book shop owner or candle maker is an inspiring woman, spread the word that their business is worth checking out!
Write a book authored by a female writer
What better way to celebrate the historical achievements of inspiring women than by indulging in a female-authored piece of literature? Whether you're into your classics or more of a YA novel fan, there are thousands of incredible books out there written by women. 
Here are our top pics of feminist books that #BreaktheBias:
Even if you're not a big reader, dedicating yourself to one female-written book this IWD is a great way to commemorate the contributions that women have made to culture and literature. So, grab a glass of wine or a nice cup of tea, and spend an hour or two delving into an enthralling narrative from one of the most badass ladies in history. 
Challenge yourself
IWD is all about raising awareness of different issues and challenging our own understanding of them. Even if we make conscious efforts to be more open and accepting of different people from all backgrounds in our everyday lives, it's likely that there are still gaps in our social awareness. Don't sweat it; it's human. 
But, you can always challenge yourself by learning about and listening to the experiences of other women. And, this is something that you can easily fit into your routine!
Watch a documentary on the queer women's feminist movement, read a biography from an inspiring woman who overcame adversity (we'd highly recommend 'I am Malala' by Malala Yousafzai!), or make a resolution to volunteer with a charity that supports women in sex work. 
There are hundreds of ways to challenge your biases; the first step is to make a conscious effort to acknowledge their existence.
Have a feminist movie night
Celebrating women's accomplishments can be as simple as kicking back on your sofa and watching some movies with a big old bowl of popcorn. So, if you're looking for a chill yet fun way to get empowered this IWD, grab your closest girlfriends and host a feminist movie night. 
You can choose films exclusively directed by women, biopics about inspiring women from history, or tales that focus on the female experience. The choice of movie is up to you and your friends!
If you're looking for a bit of inspiration, here are our top picks for the best feminist flicks to watch this IWD:
Hidden Figures (2016), dir Theodore Melfi

Moxie (2021), dir Amy Poehler 

On the Basis of Sex (2018), dir Mimi Leder

Thelma and Louise (1991), dir Ridley Scott

Carol (2015), dir Todd Haynes

Marie Antoinette (2006), dir Sofia Coppola

Bombshell (2019), dir Jay Roach
Pamper yourselves
Whilst IWD largely focuses on celebrating the accomplishments and successes of women, there is also a concentration on the work that still needs to be done if we're going to achieve gender equality. And, sometimes, discussing complex sexist issues, such as gendered violence, discrimination, and reproductive rights, can weigh a little heavy on our shoulders. 
So, if you're feeling a bit worn out this IWD, don't take any shame in spending the evening investing in a little bit of self-care. 
Whether that means running yourself a bath or putting on a face mask with your best friends, do something that helps you feel relaxed and destressed. And, don't forget to pop on your favourite comfortable loungewear leggings - because jeans do not belong in self-care moments! 
Find all kinds of fun pampering ideas, from DIY face mask recipes to meditation tips, and check out our blog on 4 Home Spa Ideas for Melting Away Stress!
Host an IWD quiz
Did you know a woman invented windshield wipers? And, do you know the name of the woman whose scientific discovery of DNA was nicked by Crick and Watson? Probably not. But, you can become an expert on all things women trivia by hosting your very own IWD quiz!
Get you and your friends clued up on all the most interesting historical facts and findings by creating questions that challenge what we know about women's accomplishments. You could even ask all your friends to chip in some money for a first-place prize, such as a bottle of bubbly or a box of luxury chocolates.
Plus, you and your friends don't even need to be in the same place. Host a virtual quiz with loved ones the world over using Zoom or another video call platform!
Donate to a charity
We get it. You're busy, and you don't have time to plan a whole thing this International Women's Day. That's fine. In fact, it's more than fine. Don't feel pressured to add more to your plate if it's already full.
Instead, why not keep things simple this IWD by donating a little bit of money to a charity of your choice that supports or empowers women? You could give to an organisation that encourages girls across the UK to reach for the stars, like Girls out loud. Or, you could donate to a charity like The Fawcett Society, a long-standing organisation that campaigns for equal pay and equal treatment for all women. 
Alternatively, you could even donate items, such as clothing or toiletries, to a local women's shelter or charities that provide clothes and other essential goods to refugees, like Care4Calais or Goods For Good. 
Suppose you want to make a long term commitment to help women and girls across the globe. In that case, you could even set up a direct debit donation with Action Aid to help women living in poverty or conflict gain access to safe, sanitary products. 
Treat yourself or your loved ones to some stunning shapewear!
Okay, we know what you're thinking, 'how is shapewear relevant to IDW?!'. But, trust us, we have our reasons. 
For women who struggle with their self-confidence or feeling at one with their bodies, shapewear can be a fantastic tool for obtaining self-love. Shaping garments can do wonders for helping you embrace your curves, flaunt your figure, and feel more body positive overall!
With IWD being all about uplifting other women, gifting yourself or one of your besties a pair of shaping panties or a comfortable non-wired shaping bra can be a great way to celebrate them and help them find confidence, no matter their size, shape, or age!
Show some love to the women in your life
When was the last time you told your sister how much you appreciated her? Have you ever let your colleague just know how much her guidance and support has meant to you over the years? If not, IWD might be an excellent time to start. 
Take this day as an opportunity to get real with the women around you, to say thank you or do something special for the ones who've helped you become who you are today. 
Plus, there is nothing more in the spirit of IWD like women empowering and celebrating other women. So, what are you waiting for? Spread that love to all of the gorgeous women in your life!
This IWD, it's important to recognise the fantastic progress we have made in society towards achieving better treatment of women. That said, it's also an opportune time to acknowledge all of the hard work that still needs to be done. By celebrating IWD, you can help raise awareness of the remaining issues that need confronting if we are going to live in an equal world. 
Challenge yourself and those around you to #BreakTheBias, whether you are hosting a large gathering or just on an individual level. Remember that every single conversation helps make a difference. 
One more thing! Don't forget to celebrate
you
this IWD! Recognise your strengths and your successes, and never forget that you're an empowered and formidable woman whose voice will never fade into the background
!