Choosing the perfect shapewear for your summer outfit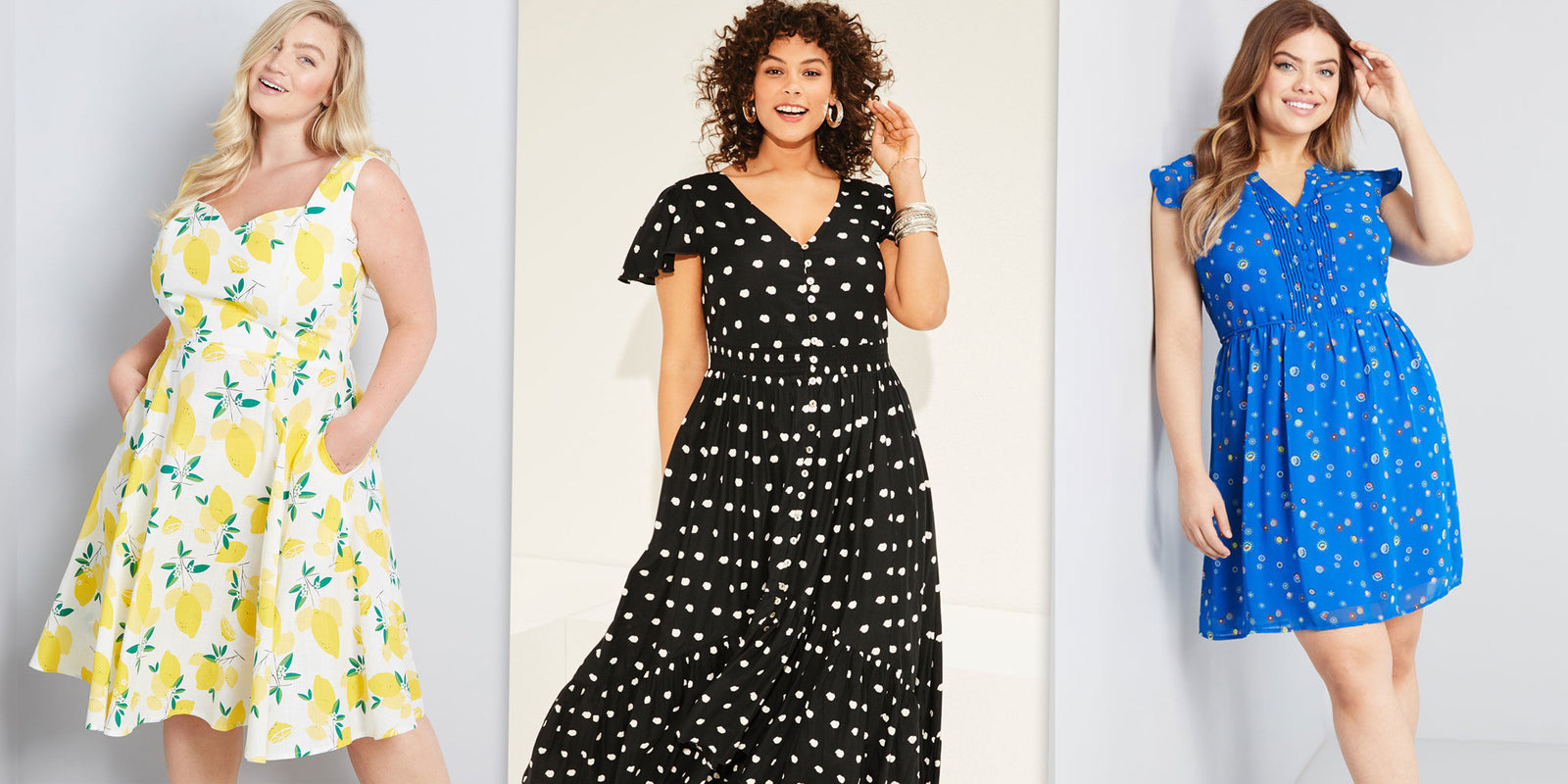 With spring in the air, we all feel like a bit of a wardrobe reboot. We can finally say goodbye to the endless winter layers (the coats, big jumpers, woolly hats, scarves, gloves), and hello to a whole new world of summer clothes…
But even though it's a fabulous feeling to be able to go out for dinner or drinks in a dress with bare legs and a light jacket (at last!), it's understandable to feel a bit daunted by summer clothes after your body's been trussed up in winter warmers for months—particularly when the fabric is often tighter and lighter, and prone to clinging to all the bits you don't want them to.
But don't worry, we've got your back (and your waist, thighs and tummy, too!). Our shapewear will smooth and slim your silhouette, subtly enhancing your beautiful curves, in whatever summer outfit you choose.  
The real secret to shapewear 
Don't forget, good shapewear doesn't mean
hiding
your body. Real women have wobbly bits, rolls, 'muffin tops', lumps and bumps—whatever you like to call them—and that's why all of our
shapewear collection
works
with
your body, not against it. 
All of our Conturve shapewear collection has been expertly design to give you maximum confidence along with its control, and to be as feel-good as it is flattering and figure-hugging. Because when you feel good in your body, you'll hold your head high and strut your stuff with style—whatever you're wearing.
Here's our guide to choosing the right shapewear for any summer outfit. 
For a dinner date:
Going out for dinner should always be a true pleasure—just because you're eating doesn't mean you need think about your waistline. Particularly not when you're wearing expertly designed shapewear…
If you're dressing up for a dinner date and want to eat (and we mean really eat!), then choosing a shapewear style without a waistband could help you feel more comfortable. 
Our smoothing scoop neck cami is a game-changer. With medium compression, it gently hugs your curves and smooths out your tummy and back, preventing the dreaded 'muffin top'. It has shaped cups for natural breast support (so the shaping magic stays on your tummy and doesn't flatten your bust), and you get a secret layer of support underneath your dress, without any waistline worries.

For mini dresses:
Even though no one's going to see your shapewear when it's under your outfit, if you're wearing something short it can be nice to feel as though you've got your prettiest panties on underneath.
So if you're wearing a mini dress or mini skirt this summer, we'd suggest shunning the shaper shorts and opting for our high-waisted shaping lace panty. Made with ultra-soft fabric and lightweight lace, you get maximum tummy control, but stay cool and comfortable.
And the seamless no-pinch fabric around each leg opening means that your perfect pins are just as comfortable as your flaunt them in your mini on hot summer nights.
For your favourite denim shorts:
If the festival chic vibe is more your thing, our high-waisted body-sculpting boyshorts were designed with your curves in mind. 
They can be worn underneath any outfit, but are a perfect fit for your favourite denim shorts, giving you maximum smoothing and shaping on your waist, bum and tummy, but being short enough to stay hidden below your denim cut-offs. 
The anti-slip waistband also means there'll be no awkward rolling down or painful pinching, so whether you're chilling at a summer picnic or really letting your hair down at a gig, these compression shorts will support your silhouette long into the night.

For figure-hugging dresses:
People usually fall into two camps when it comes to wearing a figure-hugging bodycon-type dress—they either want a fuller brief to give them a supportive layer of shapewear between the dress and their skin, or they want to go as petite as possible with their shapewear panties…
If you're in the former camp, our high-waisted shaping panty is your ideal match. Smoothing out any lumps and bumps, these shaping panties support your tummy and bum, giving you a svelte waist and a perfectly pert derrière. 
And if you fall into the latter camp, our high-waisted shaping thong is the one for you. It gives you all the support your waist and tummy could expect from a fuller shaping brief, but leaves your beautiful behind free of fabric! 
For low-cut dresses:
We've all done it. When wearing a low-cut dress or top, we've chosen an ultra-padded underwired bra because we thought it was the only way to get proper support when you've got a bit of cleavage on display, only to find it too tight, rigid, hot and uncomfortable. But those days are over…
Our 24/7 non-wired shaper bra is your new best friend. Completely seamless and blissfully soft, it contours to the shape of your body, making it invisible underneath your clothes, and gives you long-lasting support and an impeccable fit.
It also features a hook-and-eye back closure, so you don't have to stretch this support bra over your head like you do with other brands. This light-as-a-feather bra can be worn anywhere, and is so comfy you'll finally stop feeling the need to take your bra off the second you get in the house! 

Browse the entire Conturve collection to find your perfect shapewear today.