Best Bras to Wear at Home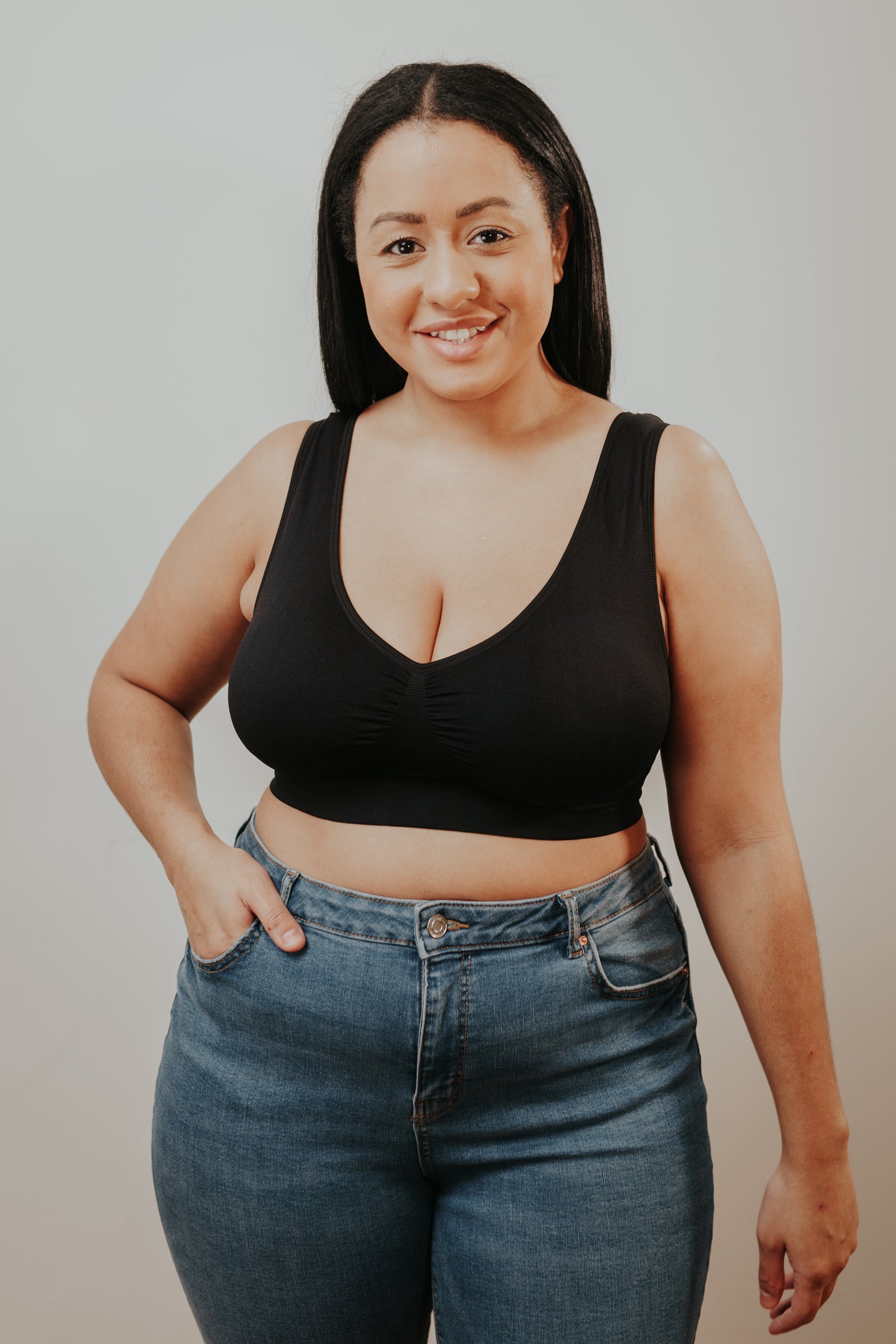 Is there really anything more exhilarating after a long day, than kicking off your shoes; unhooking that bra, slipping into some loungewear and relaxing with a glass of your favourite tipple?  We think not! 
From the strapless to the bandeau, unwired and pushup- all these bras have their functions and purpose, but they aren't always the most comfortable… That's where Conturve has the answer!  With soft, supportive, and seamless bras, not only do our bras provide you wear-at-home comfort, but they also have the added benefit of shaping solutions. 
Daily Comfort Throw-On Wirefree Bra
Some of us ladies might let those womanly curves rein free in the comfort of our own homes, but if you still after support but with the added benefit of comfort too, then the Daily Comfort Throw-On Wirefree Bra provides all that and more. No wires will poke you in the ribs and the wide non-slip straps sit gently on your skin and won't dig. You get a smooth and contoured look without any visible bra lines. It's available in AA – DD (S – 3XL) sizes in beige, black, and white colours and can easily double as plus size shapewear. 
24/7 Comfort Non-Wired Shaper Bra
24/7 Comfort Non-Wired Shaper Bra is another excellent choice for at-home comfort. Its wireless design supports you in all the right areas and delivers a smooth contouring effect without digging into your skin. It also has a hook and eye closure, making it super easy to put on and take off. 
As recommended by thousands of women, this is hands down the best bra to wear at home. This bra is also available in AA – DD (S – 3XL) sizes in beige, black, and white colours. 
Your Comfort Comes First
Style is important but we believe that it shouldn't have to be achieved at the expense of comfort. Our bras are made with you in mind, so you can lounge, run errands, work out, or even sleep in a Conturve bra. Once you get your hands on them, you will not want to wear any other bra! 
Stay tuned as we introduce more shaping (and comfortable) solutions for our Conturve gals.