Activities to enjoy this Autumn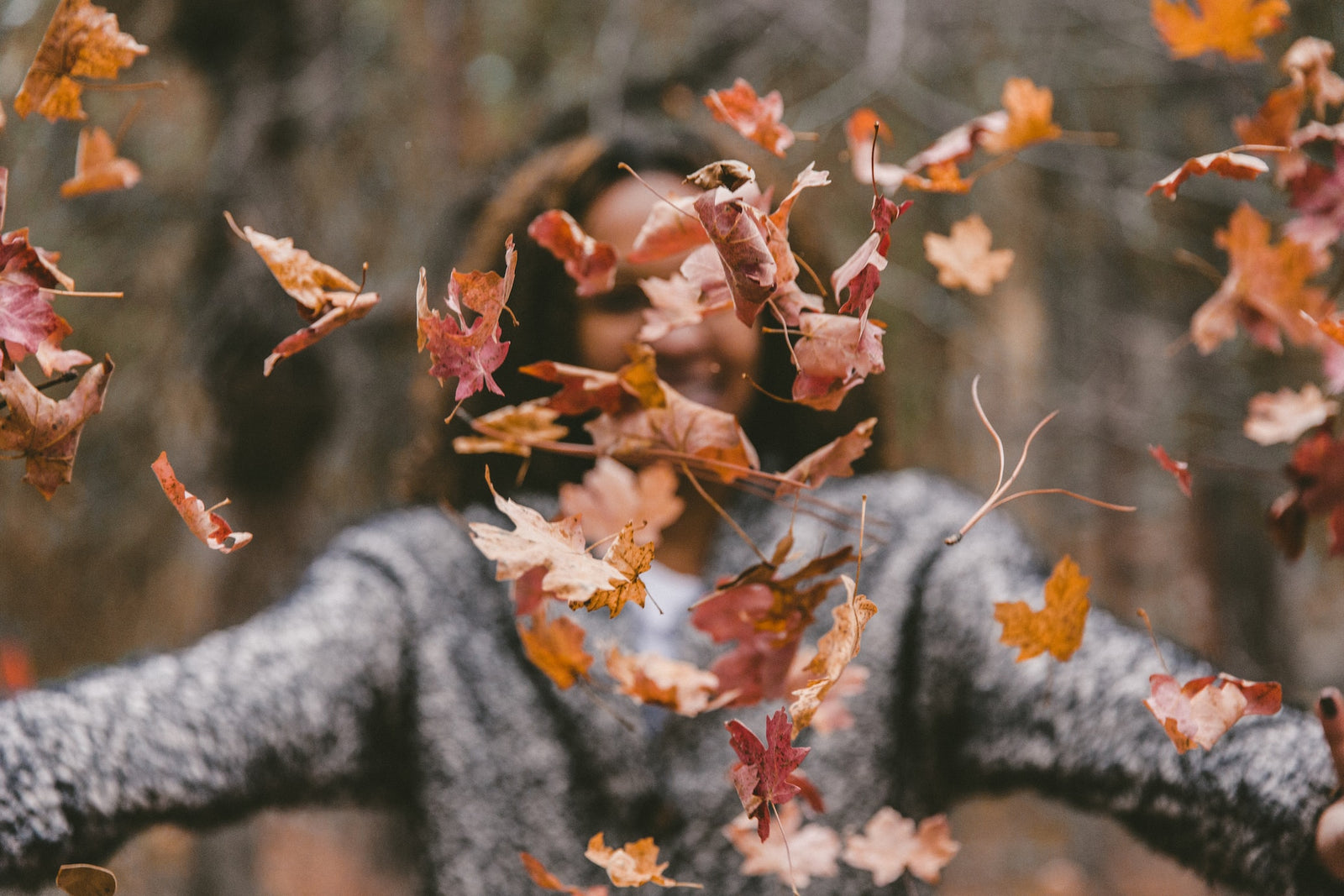 The evenings getting darker, the smell of pumpkin spice candles burning and the sprinkling of orange leaves falling from the trees signifies the start of the cosiest season. As the remains of summer slip away and the autumnal winds approach, it's time to get cosy and into the spirit!
As the weather turns cooler and the jumpers become more appealing, it's essential to make the most of the season before it drifts away too quickly!
If you're struggling to enjoy the colder weather and the lack of summer plans, we've put together a few ideas of autumn activities you can do that'll help you make the most of it and enjoy the change of season.
Do some Autumnal Baking
If you're anything like us and enjoy the warmth of your house as the rain lashes outside, then why not spend some time baking your favourite snack? Autumn is bound to bring some rainy weather, but this doesn't mean you can't make any plans, and this is the perfect place to start!
If you're a keen baker and know what you're doing, you may want to try baking something new. If you're a beginner and want to bake to get into the autumn spirit, then try following a simple recipe that you can spend time doing to make the most of your cosy day.
A classic autumnal snack could be a carrot cake, cinnamon rolls, or pumpkin spiced muffins (all can be equally enjoyed with a hot cup of tea!) If you're looking for inspiration, here's a list of recipes you might want to follow as you prepare your autumnal baking.
Put on some acoustic tunes and let the warm smells of your autumnal baking float around the kitchen. Share your fabulous creations with your friends and family, and show off your autumnal baking skills!
Go for an Autumnal Walk
The cold weather can be a little off-putting, and often, the idea of walking in the cold can make you do a U-turn as you approach your front door. However, an autumnal walk can do wonders for your mental health as you breathe fresh air and get your steps in as you go!
If the sun is shining and you've got something warm to wear at hand, take some time to stretch your legs and go for a walk. Whether it's a long one or a short one, sometimes this is all it takes to refresh your mind as you stay productive and switched on for the day.
The colours of Autumn are something to see, so go and make the most of them before the leaves are buried under heaps of winter snow! Take in the autumnal views and notice the vibrant colours that no other season offers.
Autumnal walks can be an excellent chance to catch up with friends, get some alone time or listen to that podcast you've been waiting to hear, so wrap up warm and get out into that autumnal sunshine!
Carve a Spooky Pumpkin
One of autumn's main events is Halloween, so why not get into the festive spirit and carve a pumpkin? This can be a fun activity for all ages and any size group. Get creative and make the spookiest-looking pumpkin you can!
All you need for this activity is a medium-sized pumpkin, some newspaper for the mess, a permanent marker, and a pumpkin carving kit (you can get these from your local supermarket!)
Make it into a social occasion, invite your friends over and enjoy getting into the spooky spirit as you catch up and carve the faces into your pumpkins!
This activity is cheap, fun and can be enjoyed by everyone and anyone, so get involved this Autumn and create your perfect petrifying pumpkins!
Have a Snug Autumnal Movie Night
What better to do with the darker evenings, the colder nights, and the temptation to get wrapped up under a blanket than a movie night? Whether you're feeling brave enough for a Halloween horror or are in the mood for a chick flick, this autumn activity will ensure peak comfort and cosiness!
For the ultimate movie night, we highly recommend plenty of blankets, a pumpkin-spice candle flickering on the windowsill, lots of snacks, some twinkly fairy lights, a great film and there you go, the perfect movie night!
There are plenty of autumnal classics you could watch, such as Hocus Pocus, Coraline or Harry Potter. If this activity is one you enjoy, you could cut out some paper to put in a jar, write down the movies you want to watch this autumn and pick them out for your movie night!
Let the autumnal winds blow outside your window, let the chilly rainfall and stay cosy underneath your blanket and enjoy a cosy night in. Get a nice warm drink, cuddle up on the sofa and immerse yourself in your autumnal movie night!
Whatever your plans this Autumn, enjoy the season and all its qualities! Let the summer excitement transform with the leaves into the spooky, cosy, and crisp season of Autumn.
Let us know at Conturve what autumnal plans you get up to, and remember, you can never be too cosy!