7 Creative Ideas for Doing Valentine's Day the Right Way!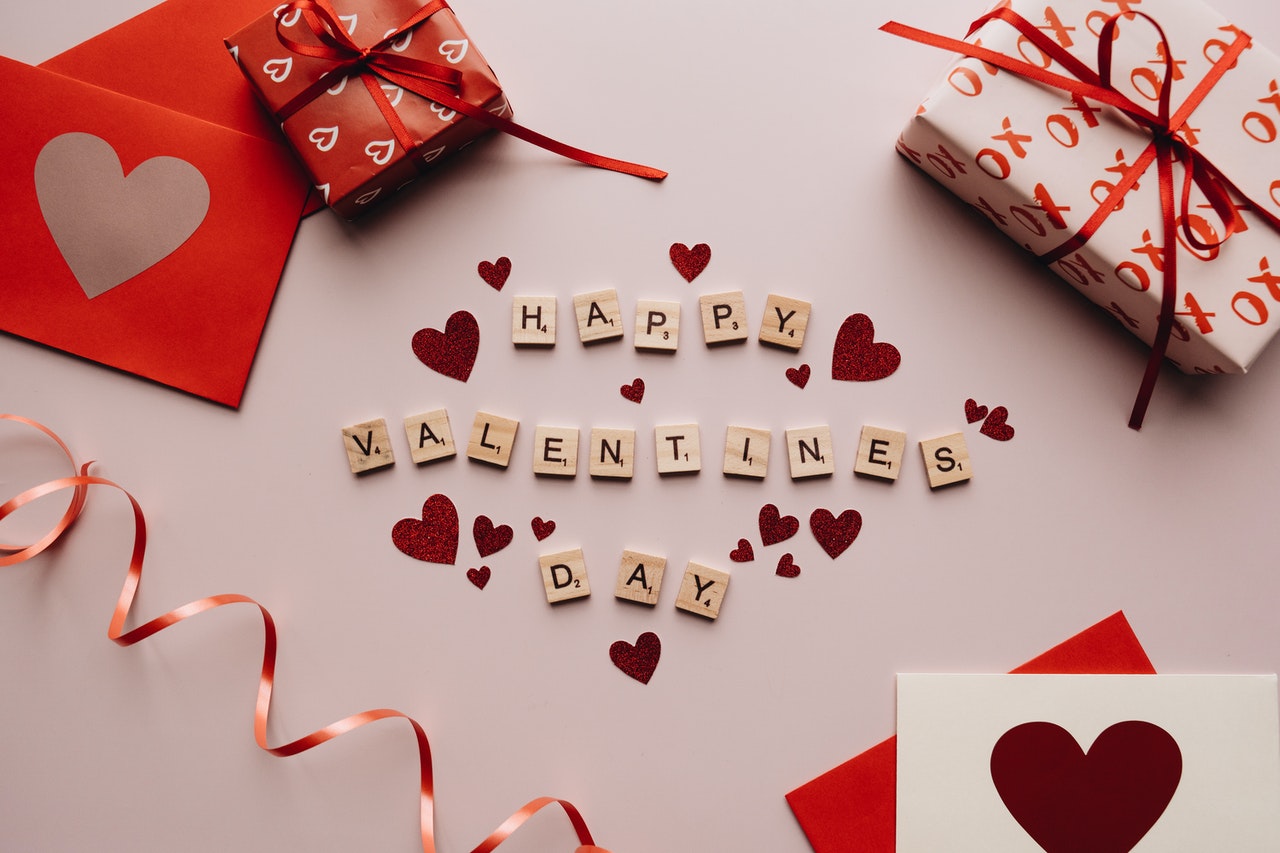 Valentine's Day is just around the corner, and this year it's time to shake things up a bit. Celebrating Valentine's Day should be more than just giving gifts and sharing a fancy dinner; it should be about making the most of the time you spend with your loved ones. 
Every year we lose the meaning of Valentine's Day, and we put too much pressure on ourselves to go all out. That means we often end up spending too much money and too much time worrying about the perfect gift for our significant other. 
But it's this overthinking that can put a dampen on the day and can stop us from truly enjoying this extra anniversary with our Valentine. 
So, why not ditch the expensive three-course champagne dinner and the "perfect" gift and get creative with your plans instead? 
Here are our 7 creative ideas for spending quality time with your other half this Valentine's Day!


Enjoy breakfast in bed
Oftentimes, we take mornings with our partners for granted. We rush through our routines and head off to our respective jobs or responsibilities. This Valentine's Day, create a precious moment in your ordinary daily routine and spend a little bit of extra time waking up and enjoying breakfast in bed with your loved one. 
You don't have to go all out with scrambled eggs on toast and freshly squeezed orange juice (though, by all means, do so if you want to!). Instead, you two can just sip your coffee and talk about your plans for the day.
Simply set your alarm 10 minutes earlier than usual, and you can slowly enjoy your time together before the hustle and bustle of the day begins. 


Plan a picnic
In our opinion, cold weather picnics are criminally underrated. There's something very special about protecting yourself from the chill wintery air with lots of layers and enjoying some delicious food. So grab your coat, some blankets, and even a hot water bottle or two, and prepare a lovely Valentine's Day picnic for you and your other half!
With the weather being on the brisker side, simple finger foods or a charcuterie board are the perfect options for your picnic. Plus, you can pack a bottle of white wine or bubbly and rest assured that it will stay chilled as you sip and dine al fresco. 
However, if you want to keep your picnic plans a bit more convenient, you could always throw a blanket down in your back garden and have your picnic closer to home. This way, you could even wait until the kids are in bed to enjoy some quality time together under the stars.
And if the weather is a little dicey this Valentine's Day, why not try an at-home picnic? Simply host a cosy picnic on your living room floor by popping down a blanket, setting up a board of great food, and cracking open a bottle of your favourite wine. It may not be the most authentic picnic, but it's still bags of fun!
Try a new recipe together
If you're a busy couple with time-consuming jobs or a gaggle of children to care for, taking the time to prepare dinner together is somewhat of a rarity. But, creating a delicious meal can be an incredibly romantic and enjoyable experience. 
Set aside some proper time for preparing the ingredients and sampling your creation whilst you cook. By the time dinner is ready, you'll have already spent a romantic evening together, sharing laughs and creating precious memories.
You two could even dress up a bit to make the night feel even more special. Simply grab your favourite curve-hugging dress and pair it with some body shaper tights to get the ultimate sexy hourglass figure that'll have your partner dreaming of dessert (for tips on choosing the best shapewear, click here!).
Give each other a massage
One of the biggest hurdles in modern-day relationships is finding time for one another. We're always doing something. Whether it's a job or housework or looking after our kids, it can sometimes feel impossible to find the time to press pause and sit with your partner.
So why not give each other your undivided attention and work out some stress with a relaxing and romantic massage session. Amp up the romance with some candles and scented massage oils, and take some time to gently care for each other's bodies. 
If you want to make this moment more intimate and create more opportunities for you and your loved one to connect, try sitting opposite each other and giving one another a hand massage. This way, you'll have the chance to talk and share kisses whilst you're massaging.
For other pampering ideas to try with your significant other, check out our 4 Home Spa Ideas For Melting Away Stress!
Write a love letter
If you and your other half are both looking to gift each other something extraordinary that doesn't cost anything at all, look no further than a personalised love letter.
Write each other a one-page letter detailing what you love most about each other, what it was that first caught your eye about them when you first met, and what your favourite memory together is. You'll end up with an incredibly beautiful message from one another that you'll want to hold onto for decades to come.
Plus, if your partner is somewhat on the emotionally stunted side or they find it difficult to be sentimental, suggesting prompts for your letters can really help bring out the romantic words that would usually stay hidden deep down inside.
Make a playlist
Back in the day, couples would make each other mixtapes of their favourite songs. Unfortunately, with the disappearance of physical cassette tapes and CDs, this romantic gesture has seemingly vanished too. So why not bring back this retro couples activity by making a playlist for one another?
Simply choose a streaming service like Spotify or Youtube, and spend a bit of time compiling some songs for your other half. Using online platforms for your playlists is so much more convenient than creating a mixtape by burning music onto a CD or tape, like people used to do. All you need is an account with a music streaming platform, and a few minutes to spare to plan out your playlist.
This activity is so easy and quick, not to mention it can be incredibly fun. Your playlists could include tracks that you both enjoy, that make you think of that special someone, or you could go down the naughty route with songs that get you in the mood!
Rewatch your favourite movie
Sometimes sitting down and watching a great film is all you need to do to spend quality time with your loved one. So why not keep it simple and crack out the popcorn this Valentine's Day?
Whilst it doesn't sound like much, movies can be very meaningful to couples. Perhaps you both bonded early on in your relationship on a shared favourite film? Or maybe there's a film you went to see at the cinema together on a date that has a particular sentimental meaning to you both? 

Whatever it is, making plans to rewatch a movie you both cherish can act as a reminder and celebration of your love for one another. 

So there we have it - our top 7 creative plans for spending some quality time with your other half this Valentine's Day. As you can see, you don't need to spend a fortune or take weeks to prepare something special for your loved ones. 
Sometimes being present and giving each other your time is enough of a gift to show your significant other you love them.
If you're looking for some stunning shapewear fits to pop under your favourite outfit this Valentine's Day, check out our
shapewear collection
now!