5 ways to celebrate yourself this Mother's Day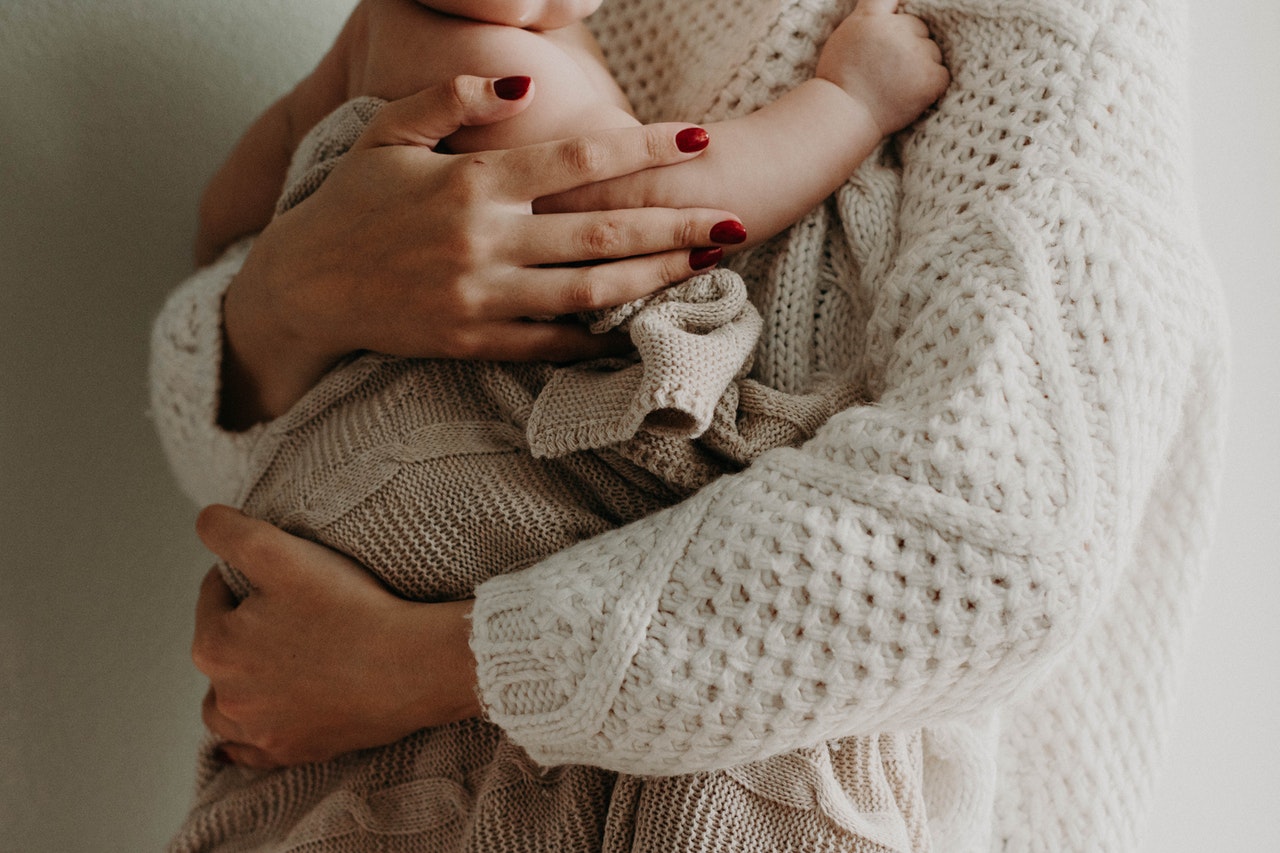 With Mother's Day quickly approaching, we thought we'd share some tips on how to do it a bit differently. You may be expecting the typical fare of breakfast in bed prepared by the kids and a box of chocolates from your partner. But what have you got prepared for yourself?
Here at Conturve, we love celebrating strong, empowered women, especially mothers. That's why we like to think of Mother's Day as a great opportunity for you to put yourself first and show yourself some proper self-love. Being a mother is tough, and you deserve a bit of time out to refresh and recharge.
So, whether you already have plans to celebrate with your family or your kids are too little to get involved in making you feel extra special, we've got some fab Mother's Day 2022 ideas for you.
We've put together a list of small gestures of self-appreciation that you can perform throughout your day to help you celebrate yourself in all your magnificent glory!
Have a lie-in
Let's face it. When you're a mum, sleep can be pretty hard to come by. Whether your kids are little or large, there's always something about being a parent that can keep you up at night. So start Mother's Day the right way with a nice lie-in!
Don't set the alarm, and try to stay in bed as long as the kids allow. Or, even better, ask your partner or a responsible older sibling to take any little ones out for an early morning walk, giving you the chance to wake up slowly with zero pressure.
Even if you only get an extra half hour of snoozing, having a lie-in is a great way to feel as though you've taken some time to yourself in the day.
Take a long, hot bath
How often do you get to treat yourself to a good 30 minutes or so of pure luxurious peace and quiet? Probably not often enough. Well, one of the best Mother's Day things to do is running a nice, hot bath and soaking yourself into pure relaxation.
Ask your partner to pop on a film for the kids or time your bath with their bedtime so you can enjoy your soak in the tub without any disruptions. Grab that book you've been meaning to read for a while and a drink of your choice, and you've got yourself a moment of pure lush.
For extra destressing, why not try some aromatherapy with your bath? Light some nice scented candles or treat yourself to a luxurious bubble bath. All you have to do is slide into the tub, breathe in the aromas and let all the stress slide out from your mind.
Make yourself a face mask
Sometimes stress and tiredness can make themselves most known on our face. Dark bags under the eyes or tired skin, being a mother can sometimes feel very unglamourous. But all your skin needs is a little TLC, and you'll be looking more radiant than ever before.
You may be surprised to learn that your kitchen is full of natural, skin-loving ingredients perfect for making a nourishing and blemish-reducing face mask to have your skin feeling refreshed and plumped.
Everyday pantry items such as eggs, oats, honey, and yoghurt can all be used to create your face mask, and each item has its own unique properties for your skin:
Egg whites for tightening and firming your skin whilst minimising pores.
Oats are a great natural exfoliant for dull complexions, and they also contain anti-inflammatories to help heal blemishes.
Honey is packed with natural antibacterial properties that are great for minimising blemishes and cleansing pimple-prone skin.
Yoghurt contains lactic acid, which can help regenerate skin cells to a brighter complexion overall.
Making your own face mask is also one of the best mother's day ideas for mother and daughter bonding time. You could even spend some time prepping your own masks and then taking turns to paint each other's nails as they dry.
Want other great DIY pampering ideas? Check out our home spa blog!
Do some baking
Baking can be such a therapeutic practice. And if you're looking for great Mother's Day ideas at home that you can get your kids involved in, heading to the kitchen for a bit of baking is a great family-friendly activity for all.
Find a yummy recipe online and get your whole family to help out with the baking process. This could be a great time to teach your kids the recipe to their favourite dessert, giving them a sweet treat that will remind them of you for generations to come.
Or, if you're someone who takes to the kitchen for their downtime, pop on your favourite music or podcast and spend some time alone baking. It's your day so you make the rules!
Treat yourself to some stunning shapewear
We know. You could treat yourself to a lot of different things this Mother's Day. You could buy yourself some new shoes, a bunch of flowers, or even a manicure. But the great thing about shapewear is that it is practical and versatile; you can wear it any day, any time of year, for any occasion!
Plus, we've got a pretty great Mother's Day sale with up to 60% off, so you can get all your stunning shapewear fits for less!
Whether you're a shapewear specialist or a total amateur to control pants, we've got you covered. Conturve's collection of shapewear ranges from classic shaping panties that easily slip under any outfit to stylish shaping leggings that you can wear in a whole variety of looks.
We even do a super comfortable non-wired bra that supports your bust without any painful digging or bulging. It's so fab, we've totally ditched the wired bra for good!
Don't miss out and grab your perfect shapewear match now!