5 Shapewear Style Tips for Petite to Curvy Women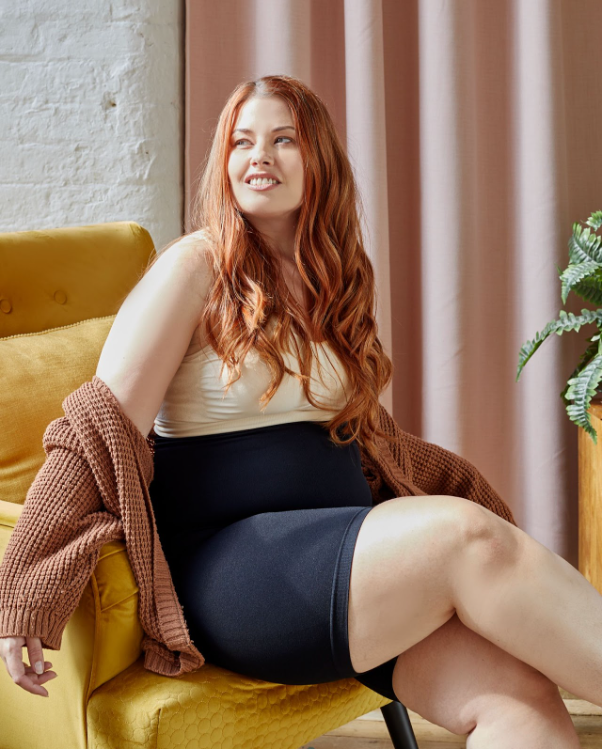 The universe of shapewear can be overwhelming, with various styles, fabrics, and cuts. Deciding which shapewear to start with can be challenging, whether it's a control brief, a shaper panty, or a bodysuit. Different fabrics also add to the stress. Your choice depends on your body type and the event you plan to attend. Feeling good and comfortable all-day in what you're wearing is crucial; for that to happen, you need to understand your body shape and how shapewear helps.
Shapewear can significantly boost a woman's self-assurance about her clothing choices. It helps create a sleek and flawless silhouette under any attire and enhances the appearance of her curves and figure. Women of all body types can benefit from the confidence boost that shapewear provides.
Fret no longer; here are five style tips for selecting shapewear to order the best shapewear to suit your body.
1) Select the Right Shapewear Size
The main reason some women can't maximise the benefits of their shapewear is incorrect sizing. You could choose a size too big or too small, resulting in an uncomplimentary fit on the intended areas. It is crucial to refer to each shapewear's specific sizing guide and measure yourself accordingly. You can find our comprehensive guide to get your measurements for shapewear here.
2) Decide your Shaping Goals
It is essential to identify your shaping objectives to get the best use from your shapewear. Whether you aim to hide your tummy, lift your butt, or sculpt your silhouette, you must determine your personal needs.
Shop our newest shapewear for petite to curvy sizes.
3) Choose your Target Areas
Pinpointing your desired target areas helps you select the right shapewear. Our store offers various styles that target each part of your body. Here are our recommended types for your identified target areas.
Chest:
Midsection:
Hips & Butt:
4) Pick the Right Shapewear Style
Picking the right shapewear can be tricky, but figuring out what you want to achieve and what occasion you'll wear it can make it easier. Here's a quick guide to help you choose the perfect shapewear style.
5) Go Back to the Basics
The first step in your shapewear journey is ensuring you have enough essentials to complement your daily wardrobe. If unsure, you can read our customers' reviews on our website or visit our Instagram page to see how our styles fit. Additionally, you can chat with our Fit Experts to address any concerns.
Don't allow your doubts to prevent you from wearing the shapewear you desire. Having the correct understanding and combination of styles, you can enhance your curves and boost your confidence daily.
What shapewear will you experiment with first? Follow us on social media @Conturve and show us how you wear it!