5 Reasons You NEED to Start Wearing Thong Underwear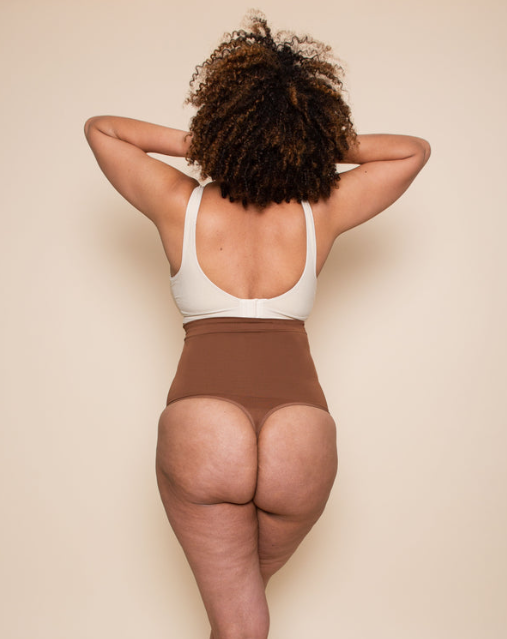 What's stopping you from rocking #thong undies? Thongs are a fantastic way to add some sizzle to your outfit. And guess what? These fine undies come with loads of perks that extend to your everyday routine!
Now, let's dive into the top 5 reasons why you should hop on the thong underwear train:
1) Thongs give you the perfect combo of coverage and breathability
Having the right underwear is a game-changer when the summer heat is on. Your choice of undies can make or break your day in comfort and enjoyment. That's where thong underwear steps in. It lets your booty cheeks breathe freely under any bottoms you rock. It offers the ideal protection and coverage to keep you feeling cosy from morning till night. It's a win-win situation!
2) Thongs are the ideal workout underwear
Thong underwear takes the crown as the ultimate choice when hitting the gym or breaking a sweat. They provide unparalleled comfort and freedom of movement, allowing you to focus entirely on your workout. With their minimalistic design, thongs stay put and prevent unwanted bunching, ensuring a hassle-free exercise session. Say goodbye to underwear distractions and hello to unstoppable workouts with thong underwear!
3) You can wear a thong to ANY occasion
Thong underwear is incredibly versatile, making it the perfect choice for any outfit. Its minimalistic design eliminates visible panty lines, allowing you to wear form-fitting dresses, skirts, and pants confidently. Whether dressing up or keeping it casual, thongs seamlessly blend with your attire, enhancing your silhouette and boosting your confidence. It's the ultimate secret weapon for a flawless, seamless look!
You'll love it because:
This thong provides firm control around your waist and back, giving you a smooth and streamlined silhouette. The best part? No panty lines to worry about!
Effortlessly shapes your behind without uncomfortable pulling, itching, or digging into sensitive areas. It's all about that perfect fit and ultimate comfort!
Crafted from breathable two-ply materials, it stays in place flawlessly, thanks to its anti-roll technology. No more readjusting or discomfort – just a secure fit all day long!
4) Thongs are the most comfortable shape-wear option.
Thongs take comfort to the next level, surpassing your regular undies. Their minimalistic design and strategic construction ensure a comfortable experience like no other. Say goodbye to annoying wedgies and bulky fabric and hello to a new level of comfort that you'll never want to go back from. Get ready to indulge in the cosy bliss of thong underwear!
5) Thongs give you the most natural lift and shape
Thong underwear is the ultimate choice for a natural fit. Unlike regular underwear, it doesn't create cuts on the thighs, and the band lays flat on your curves without causing rolls or wrinkles. Embrace a more natural shape with thong underwear and experience unmatched comfort and style. Embrace thong underwear's comfort and natural feel for a satisfying wearing experience!
Ready to shop thong undies? Join us and have a fantastic experience! Find your perfect match from our diverse collection of styles, sizes, and colours. Follow us @conturve for updates, peeks behind the scenes, and exclusive offers. Let's make your shopping journey stylish and comfortable!