4 Home Spa Ideas For Melting Away Stress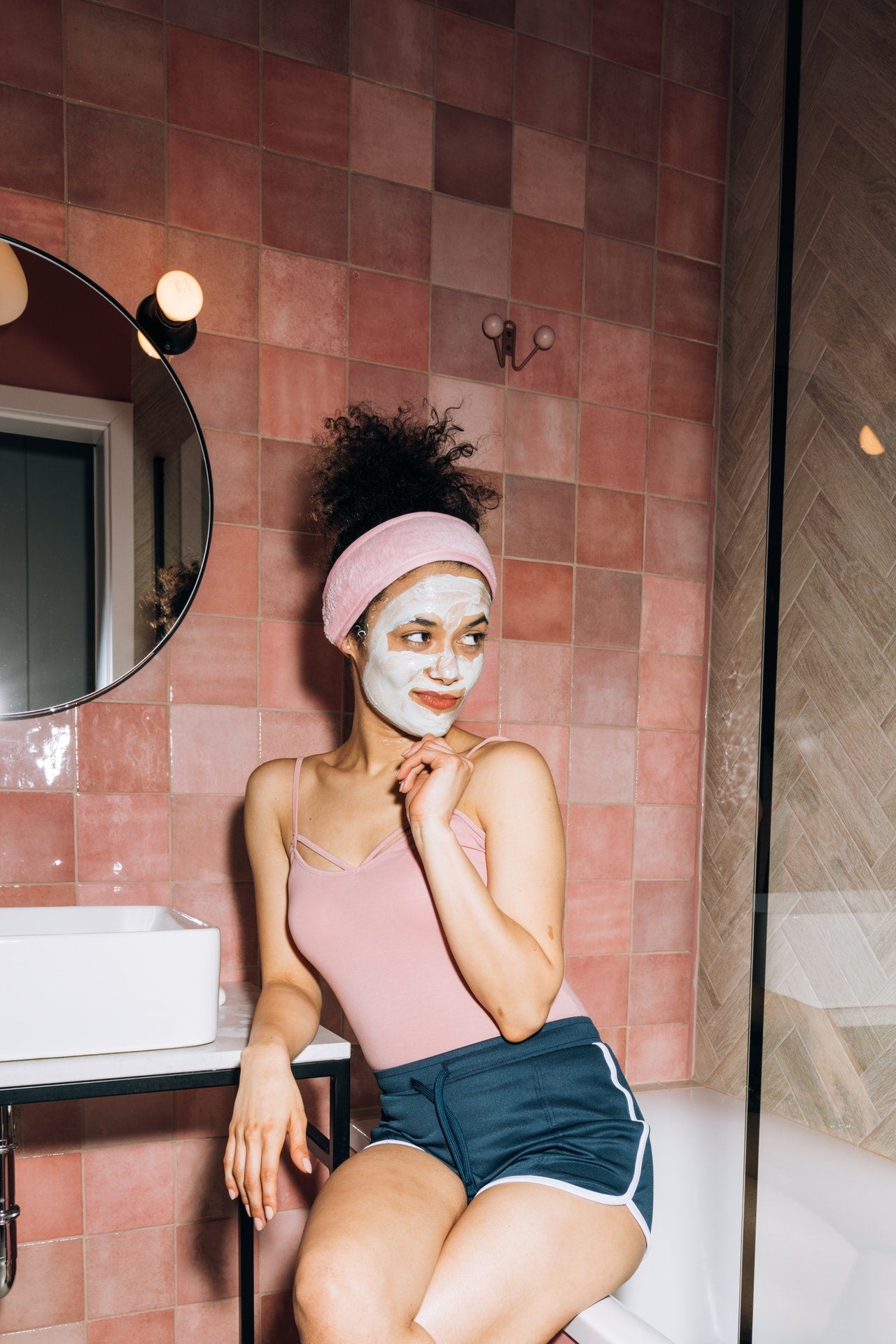 It's safe to say this past year or so has been stressful for us all. The seemingly never-ending pandemic has left many of us feeling mentally strung out and far more anxious than normal. So, what better way to unwind and destress than to schedule in a bit of 'you time'?
Perhaps you're a home working mum with a to-do list longer than your arm, or maybe you're simply looking for ways to master the art of self-care without breaking the bank. Either way, you want home spa ideas that won't come at a premium price and that won't end up taking you 2-3 working days. 
That's why we've put together our top four cheap, cheerful, and super convenient DIY at home spa day ideas for pampering yourself to perfection!
Run yourself a steamy bath!
A nice, hot bath is a tried and tested relaxation method. And, at the end of a long, busy day,  you really can't beat the feeling of slipping into a warm, sudsy bath and melting away your stresses.
But, did you know there are actually a whole load of scientific reasons why baths are proven to help you relax and destress? Not only does the warm water help loosen tight muscles, relieving pain and releasing stress, but studies have found that bathing can actually release "happy chemicals", known as endorphins. 
Not to mention, there are several easy and affordable ways to upgrade and personalise your bathtime, such as adding epsom salt to help soothe body aches or lighting a few scented candles to add a bit of aromatherapy to your bathtime.
Don't have a tub at home? No problem. You can very easily turn your shower time into a relaxing, therapeutic practice as well. Simply dull the lights, scrub your body all over with your favourite scented soap, and play relaxing music to recreate a spa-style experience.
Plus, you can make it feel a little more relaxing by using some shower melts,  even dried eucalyptus leaves that you can hang on your faucet to inject some aromatherapy into your shower time.
Then, after you've soaked yourself into a state of utter relaxation, why not pop on a comfy wirefree bra to keep you feeling comfortable and supported as you finish your pamper session?
Make a face mask!
If we're being honest, most facemasks out there are not only way too expensive, but they are also full of rubbish chemicals that are no good for your skin. So why not ditch the low-quality products and DIY your own face mask? 
Creating your own face masks doesn't just save you lots of money, but it also takes near to no time at all. Plus, you can customise your mask based on your skin's needs and the desired outcome. 
Here is a quick list of premium ingredients you'll probably already have in your cupboards at home that you can use in your face masks:
Honey - Full of natural antibacterial properties that can help cleanse your skin to combat spots and heal blemishes.
Oats - Contain antioxidants and anti-inflammatory properties to help heal and soothe skin whilst gently exfoliating dead skin cells that dull your complexion. 
Yoghurt - Filled with lactic acid to help regenerate skin cells for a smoother and brighter appearance.
Avocado - Rich in antioxidants (such as B-carotene, lecithin, and linoleic acid) that nourish and hydrate dry and damaged skin.
Egg whites - This high protein ingredient helps firm your skin and minimise the appearance of pores and blackheads. 
For the best results, always apply your facemask before taking a bath or sitting and watching an episode of your favourite show. Leaving your mask on for 30-60 minutes will give the ingredients the chance to properly nourish and pamper your skin. 
Making your own personalised face mask is fantastic for sensitive skin and is also an excellent hack for busy mums who don't have time to raid the shelves of your local Boots. Using whatever you have to hand is convenient and time-saving and will probably nourish your skin more than most shop-bought products. 
This tip is also great for a spa night idea with friends. So, why not invite your best girls over, pop open some of your favourite wine, and put your spa assistant caps on. You can have a laugh and get a stunning glow, all at the same time!
Give yourself a relaxing hand massage!
We use our hands for everything. Washing dirty plates, making food, carrying our children, typing on our work computers, and pretty much everything in between. Yet despite this, we don't spend a lot of time giving our hands some well-deserved TLC they truly need. 
So, give your palms a pamper for all the hard work you put them through with a muscle-melting hand massage!
Start off with some quality hand lotion, essential oils, or even massage oils if you have them to hand. Then you can focus on loosening out your hand muscles and joints, working on your fingers and wrists to relieve the tension that has built up throughout the day. And, if you really want to upgrade your hand massage, check out this list of top pressure points in the hands and wrists to help relieve anxiety and stress.
Not to mention, if you're looking to spend more time with your other half, a relaxing hand massage is also the perfect at-home spa idea for couples. Just set aside some time at the end of the day and give each other a relaxing, romantic hand massage. 
Plus, whilst you're sitting together, you could also use this quiet, alone time to talk to one another about your day or any other things that often get drowned out by the noise of your busy lives. 
Try meditation!
When you're stressed out, sometimes it can feel like there are hundreds of conversations happening in your brain. There's one discussing all the things you need to buy for dinner this week and another telling you there's a birthday coming up that you need to prepare for. 
Meditating can help silence these conversations, so your brain has a chance to refocus and relax. Not to mention, meditating regularly can help improve your attention span and can help significantly reduce stress, making it the ideal practice for all your busy ladies out there looking for a way to manage the everyday chaos.
But, if you're a total beginner to meditation and wouldn't even know where to start, don't worry. There are hundreds of resources online on how to meditate and what best practices to follow. Not to mention, YouTube is full of guided meditation videos that will lead the way, so you don't have to. 
All you have to do is find a quiet space, put on some comfy lounging clothes - such as our super stretchy shaping leggings! - and get ready to fall into a deep state of zen. 
So, there we have it. Our top four home spa ideas for indulging yourself in some well-needed self-care. Treating your body and giving your mind a chance to relax is essential for letting go of stress, relieving anxiety, and being a happier, healthier person overall.
If you're looking for some comfortable and supportive shaping garments to give your curves the oomph they deserve, look no further than the Conturve shapewear collection. Or, if you want to check out some more of our top tips on how to live life more confident and empowered, check out our blog page.