4 Easy DIY Ramadan Decoration Ideas For Making Your Home Festive!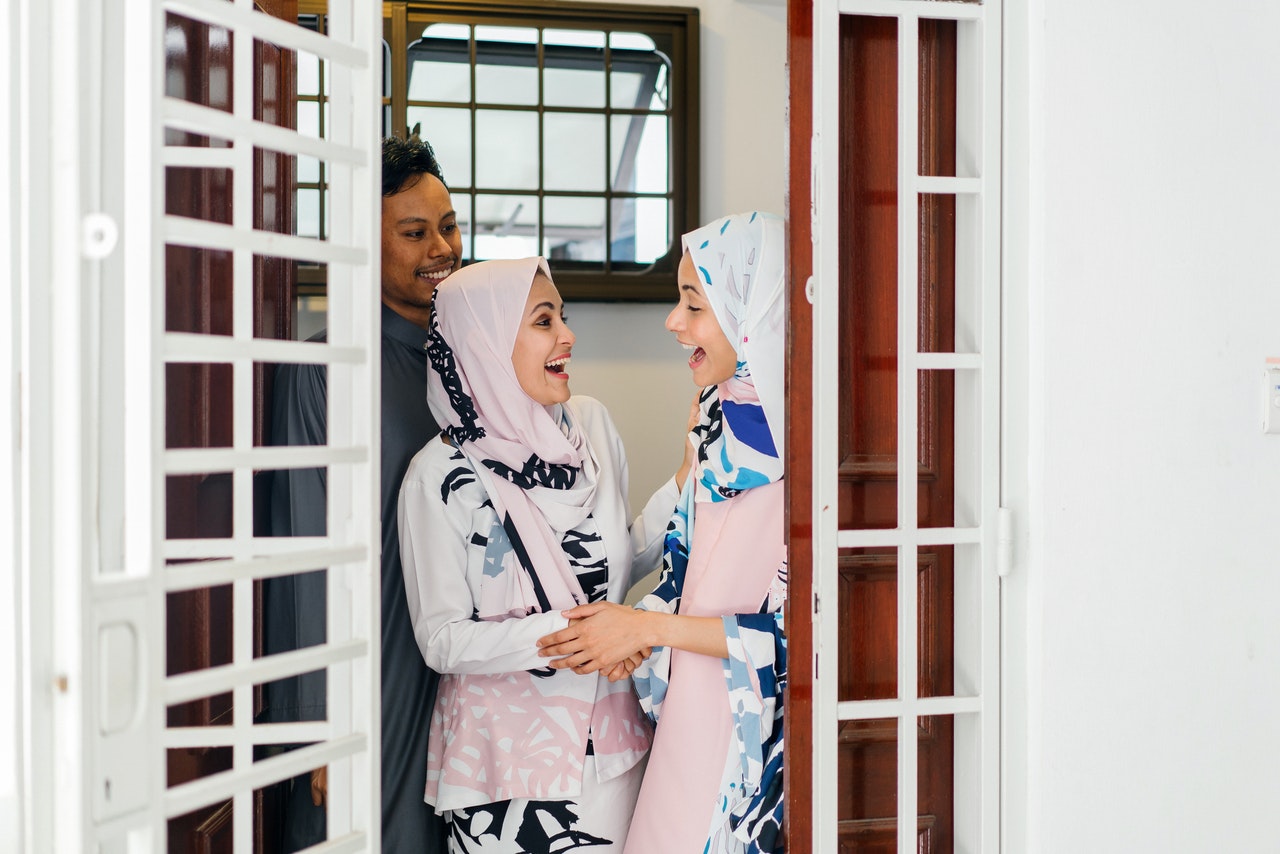 The holy month of Ramadan is the first of many celebrations on the Islamic calendar, marking a four-week fasting period for Muslims all over the globe.
This year, Ramadan will start on the 2nd of April and last until the 1st of May, during which Muslims will abstain from all food and drink, including water, during daylight hours, as a way to celebrate and reflect on their faith.
With a month's worth of festivities lying ahead, our team at Conturve thought we'd compile a list of our top 4 DIY Ramadan decor ideas that can help you get your home Ramadan ready without breaking the bank or sucking up all your spare time.
Plus, teaching your children how to make Ramadan decorations at home is a great way to get them involved and engaged in this holy period, which is particularly great for the little ones that are too young to participate in the fasting.
So, without further ado, let's dive straight into our top 4 quick, easy, and affordable DIY Ramadan decoration ideas that will have your home looking colourful and festive in no time at all!
Ramadan lanterns
In many Muslim nations, light decorations such as lanterns are used to signify the coming of Ramadan. So if you're looking for easy DIY Ramadan table decorations or wall art, making your own lanterns are a great place to start.
Check out this Youtube tutorial on how to make these quick and simple Ramadan light decorations using just coloured paper, string, and decorative pom poms!
Or, if you've got loads of plastic bottles lying around that you don't know what to do with, why not use them to make a set of Ramadan lanterns? Follow the the easy guide below for how to use leftover bottles to make a super stunning light decorations that look great and won't cost a thing. It's so simple; even the kids can do it!
Once you have your homemade Ramadan lanterns made, place some electrical tealights or entwine fairy lights inside them to make them glow. Then, you can place them on your table as a centrepiece, on your mantle or window shelf as an eye catching piece of decor, or hang them on your walls for some stunning wall art that illuminates your home.
Ramadan advent calendar
For most Muslims, the most awaited part of Ramdan is the arrival of Eid, so why not count down to it with a Ramadan advent calendar?! Advent calendars are so easy to make and require little time, they're the perfect piece of Ramadan decor for those families not wanting to spend tons of time and money on creating something elaborate.
Follow this tutorial for a quick and easy way to make a colourful Ramadan advent calendar that you can hang on your wall with pride – all you need is coloured envelopes, a big piece of cardboard or foam, glue, labels, pens, and a spare 30 minutes!
To make the calendar more interactive and fun for your little ones during the Ramadan period, include little notes, quotes, or prayers on pieces of paper inside the envelopes. This way, your kids will look forward to opening your advent calender every morning whilst learning more about the meaning of Ramadan and their Muslim faith as a whole.
Ramadan bunting
One of the easiest and prettiest homemade DIY Ramadan decorations to make has got to be Ramadan bunting. You can welcome guests by hanging them on or over your doors, or you can create a centrepiece out of a room by hanging one on the walls. Heck, why not make one for every room of the house?
All you need is string, tape, a couple of nice pens, some colourful card, and maybe some other accessories or glitzy bits to embellish your Ramadan bunting. You could go as bright as you want, or keep your design monotone. It all depends on your preferred interior decor style.
Ramadan wreaths
There is something about an eye-catching piece of wall decor that can really bring a room together and set the tone for the festive period. So why not get those festive vibes going with a Ramadan wreath?
Wreaths are the perfect Ramadan decor idea as they can be customised to suit any interior style or finish. Not to mention, you can make your Ramadan wreath design as intricate or minimalist as you like depending on how much time you have to prepare it and what materials you have to hand.
You can go simple and quick with some spare cardboard, material, and string you have lying about.
Alternatively, you could get your hands on a wreath frame from a craft shop and then embellish it with some nice fabrics and even some fresh (or fake, we won't tell anybody!) flowers.
credit: Mint Candy Designs
Quick tip: If you make your wreaths multi-festive friendly by removing 'Ramadan' and replacing it with 'Eid'!
Getting the kids involved in learning about their faith whilst enjoying getting crafty and creative is a fantastic way to spend Ramadan. But don't forget to take a step back every now and again to give yourself some well-deserved self love and appreciation!
Being a mum is hard work so it's important to treat yourself to something special every now and again. As a thank you to all the hard-working mums out there, Conturve has launched a Spring Sale running on all of our shapewear designs to have you feeling and looking incredible for less!
From ultra-breathable shaping shorts that are perfecting for going under any outfit, body shaper leggings that help keep you supported and contoured as you go about your day, we've got your next favourite wardrobe essential covered!
Don't miss out – the sale ends on the 21st of June 2022!