3 Looks, 1 Pair of Leggings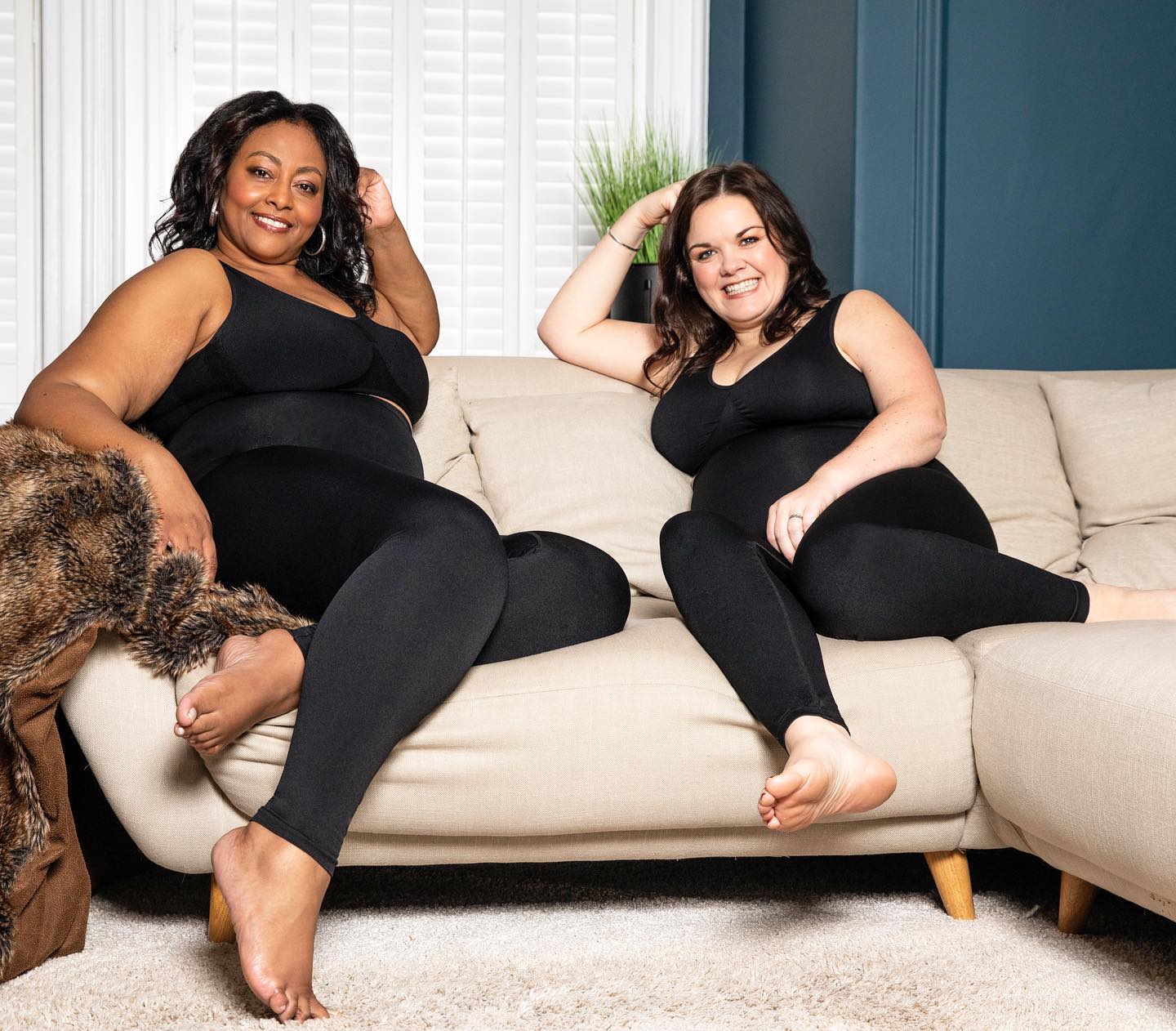 Does the idea of repeating an outfit make your blood run cold? You wouldn't be alone. Supposedly,
one in three women
considers clothing worn more than twice to be "old"! 
Or, perhaps you're the opposite? Are you stuck in a rut, wearing the same old outfits over and over? Well, whichever one you are, you might benefit from a few restyling tips.
Restyling your preloved wardrobe faves and finding ways to turn out several looks with one fashion staple can help you save some pennies as well as reduce your impact on the environment. And with experts claiming that
three out of five fashion items
end up in landfills, we need to start taking whatever steps we can to help out!
Ladies, it's time we got a bit more creative with our wardrobe and a bit greener with our fashion habits. We need to find items that can take us from winter to summer and from the office to the dance floor. 
So, to help you get the most out of your Conturve
shapewear leggings
, we've created our very own
3 Looks, 1 Pair of Leggings
guide!  
Stylish office look
If you work in an office or in front of customers, you want to feel comfy
and
look professional. 
And whilst leggings may not traditionally be in your workwear wardrobe, with the right accessories and styling, you can create a business casual look that exudes total confidence. 
Pair your leggings with a dress shirt and a structured coat for a comfortable yet stylish look. You can then layer this up with a jumper or a scarf and finish the whole fit off with some nice ankle boots and a statement necklace. 
Alternatively, you could create a sleek and stunning monochromatic look, using your black leggings as the base. Simply pair them with a black turtleneck top, a black blazer, and a long black coat for a look that screams '
Powerful woman coming through
!'. 
If you're going for the monochrome look, we'd definitely suggest decorating this look with some serious bling for some extra finesse!
Cute, comfy, and casual

You know those days when you just want to feel cosy and relaxed, but also stylish and put together? This is the perfect look for those days. 

Low effort and super comfortable, the black leggings and a jumper combo can be worn for every occasion. Great for quickly throwing on before you rush out to do the school run or for when you're heading out to meet your friends for a quick coffee. 

Plus, this outfit is easily dressed up if you want to bring it into a nighttime look. Pop on a heel and some jewellery, and you've got the perfect, cosy date night outfit!



This is a casual and versatile look that is equally as stunning and stylish with trainers as it does with a high boot. So, what are you waiting for? Get styling!


Night on the town

If you don't believe leggings can take you from the daytime to the nighttime, you're missing out.

Not only are leggings a seriously versatile item of clothing that can be easily adapted for any style or finish, but they're super stretchy and comfortable, which is great if you're grabbing some food then hitting your favourite bar. 

Thanks to the latest uptake in athleisure wear hitting the runway, there is truly no wrong way to style your leggings on a night out. 

You could style them with an oversized tee and heeled boots for a grunge look, or you could throw on a fancy blouse and strappy heels for a fancier finish? How you dress them up totally depends on your personal taste!



There we have it. Our 3 Looks, 1 Pair of Leggings guide! We hope you've gotten some fashion inspo out of this blog, and you're ready to style up your shaping leggings for every occasion. 
 
If you're interested in finding other shapewear fits to help you look and feel more confident, check out our shapewear collection now. From simple shaping panties to our super tear-resistant control wear tights, we've got a fit and a style for all body shapes and sizes!
 
And, if you have any questions regarding the ins and outs of wearing shaping garments, you'll find your answers in our Beginners Guide to Shapewear.