New Arrival: Conturve Tear-Proof Shaping Tights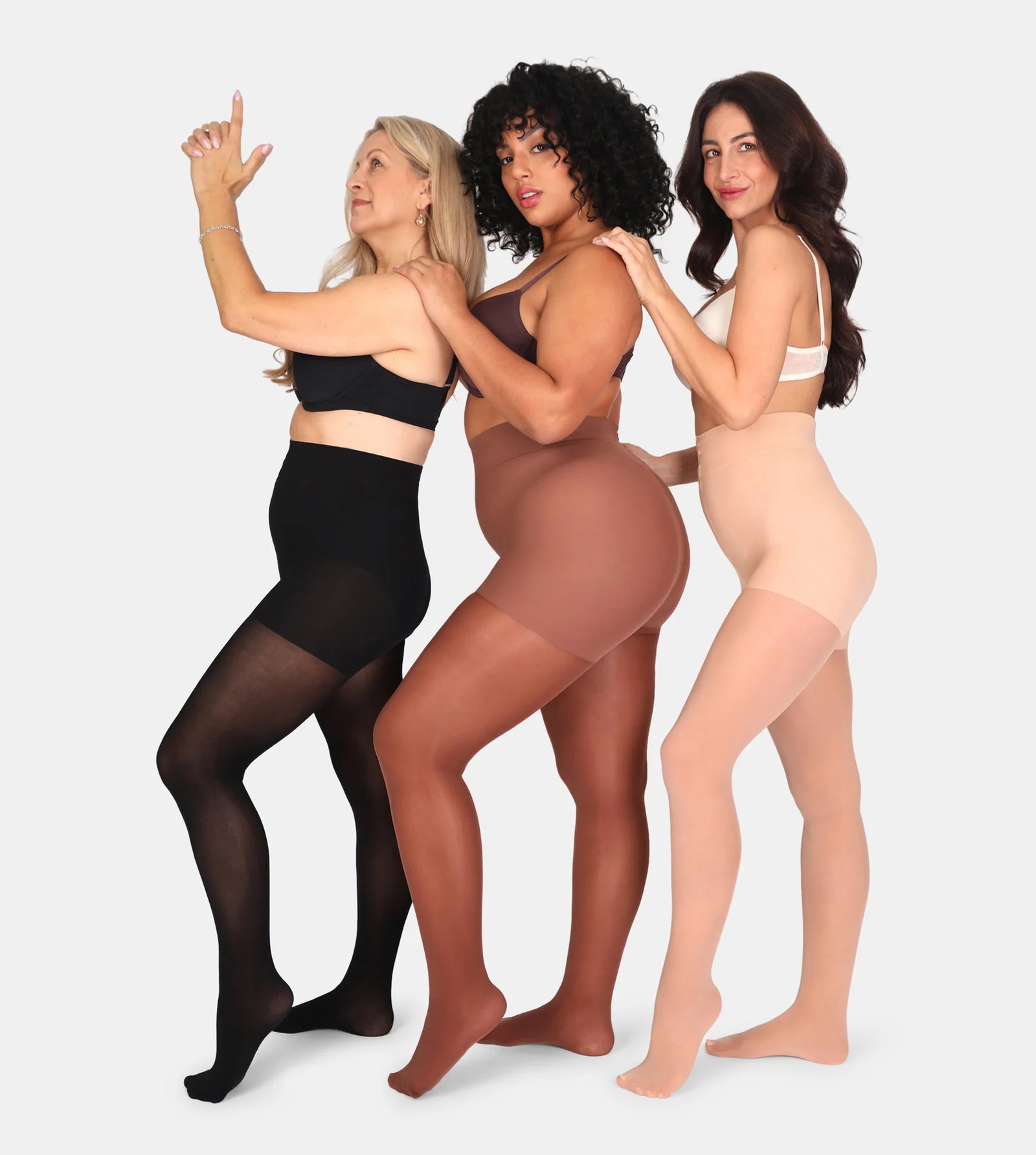 Introducing the ultimate and only hosiery that you'll ever need to rely on, our 70 denier is available in three stunning shades. These durable, supportive, figure-enhancing Conturve Tear-proof Shaping Tights are an essential addition to your wardrobe!
Practically Indestructible
These tights are made from a resilient and enduring yarn, engineered to withstand runs and tears. Wear them beneath your mini skirts, short dresses, or shorts, and remain unstoppable throughout the entire year!
Comfort & Contouring
Get ready to experience the shaping and smoothing effects of these tights, featuring a moderate compression level. Expect reliable support and shaping that lasts throughout the day. As well as this, the gentle and feather-light fabric helps keep your legs dry and prevents thigh discomfort for extended wear!
Built To Last
These tights go beyond your typical disposable options. Save both money and the environment with the most enduring tights you'll ever possess.
The shades you've been waiting for are now in stock. Whether you aim to harmonize with your skin tone or elevate your layering game, we've got you covered.